Going beyond your average brew?
As cold weather approaches, sipping a hot cup of tea and feeling the warmth in your hands might sound like a tempting idea. Preparing and drinking tea tremendously helps us slow down, practice self-care, and enjoy a moment of mindfulness. The way we consume tea constantly evolves. So do different brands around the globe. They are responding by boosting their sustainability credentials and sparking moments of delight with the beverage. Take a good sip below and indulge!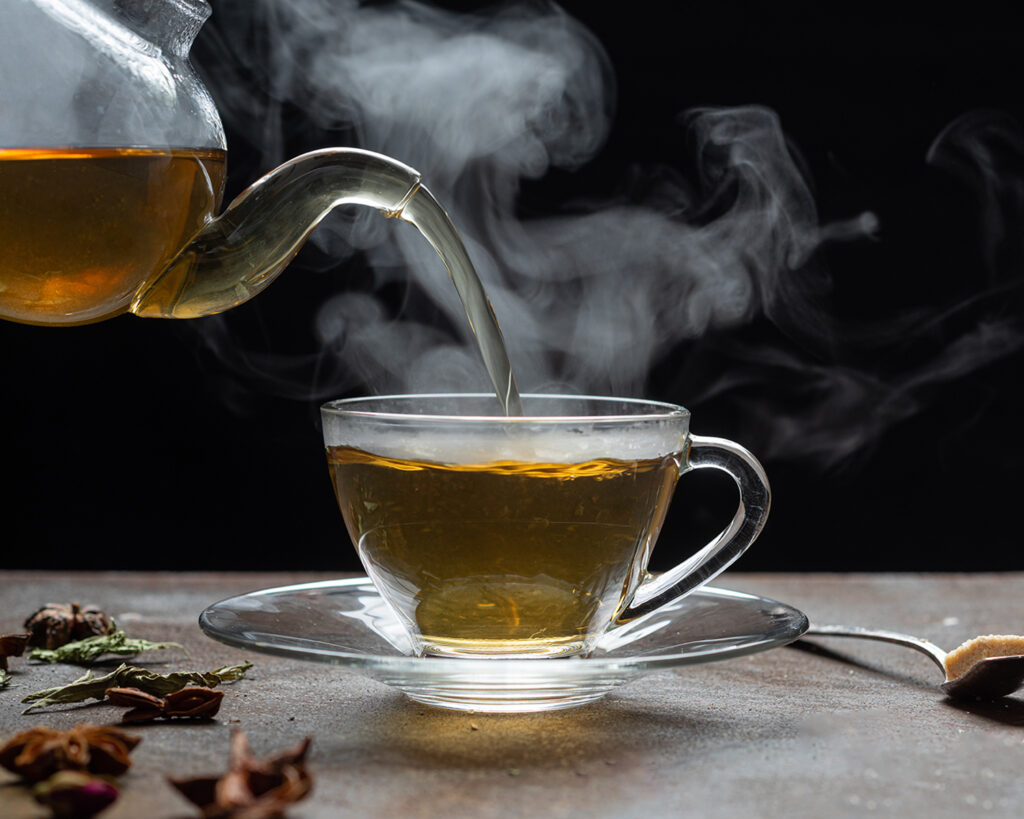 Functional claims & health benefits
Imagine getting all the good things out of this traditional beverage. Many different types of tea promise benefits like boosting the immune system, fighting off inflammation and balancing out metabolism. And the tea sector is further expanding its practical claims. It is taking a more holistic approach to tea drinking and offers brews infused with ingredients that can help restore balance, bolster energy and even increase vitamin intake.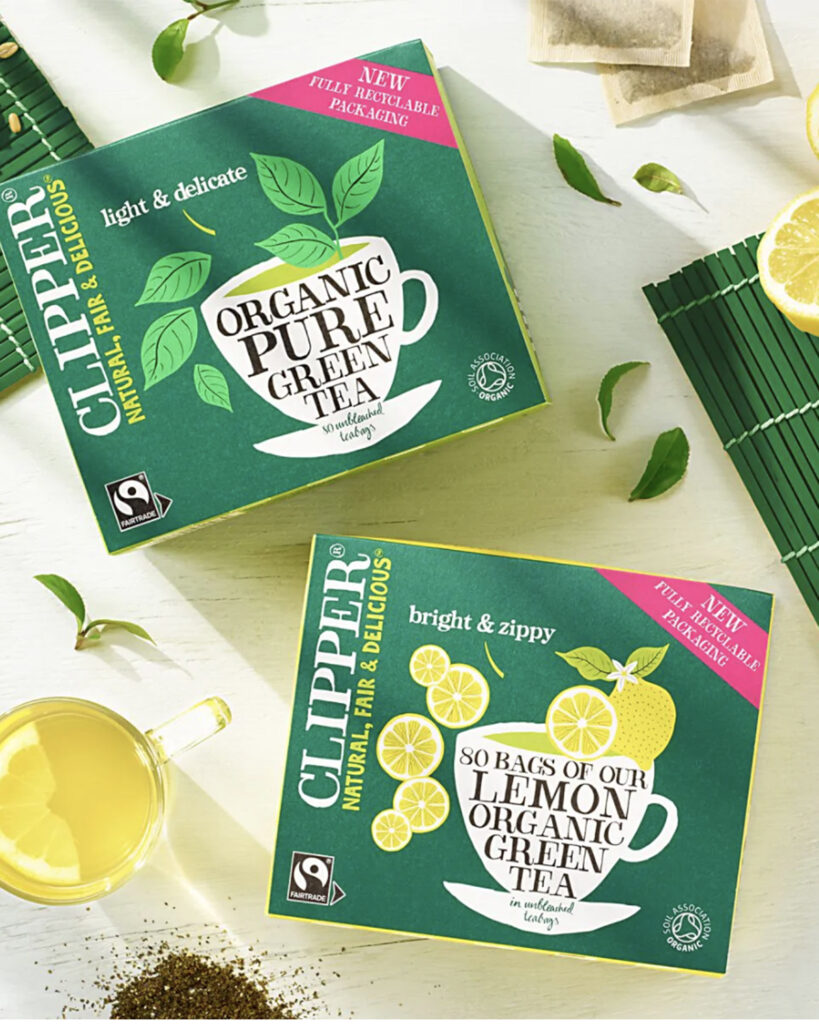 In the UK, tea company Clipper has launched its Super Greens range. Available in zesty orange-flavor, Reviving, and fruity blackcurrant-infused Defending options, the green teas contain at least 15% of the recommended daily intake of vitamin C, thanks to the inclusion of superfood acerola.
Sri Lankan brand Dilmah bills its latest release as the most antioxidant-rich bottled iced tea in Singapore. The green tea has 125.13mg of polyphenols –– naturally occurring micronutrients thought to promote digestion, maintain brain health and reduce inflammation –– per 100ml. By contrast, other green tea brands range from 48.01mg to 102.36mg per 100ml.
Launched in August, Californian brand Joyo's sparkling teas are made with a blend of five adaptogens. These comprise L-theanine and lion's mane mushroom for stress reduction; reishi mushroom to combat tiredness; Panax ginseng to support cognitive function; and acerola extract to boost vitamin C and antioxidants.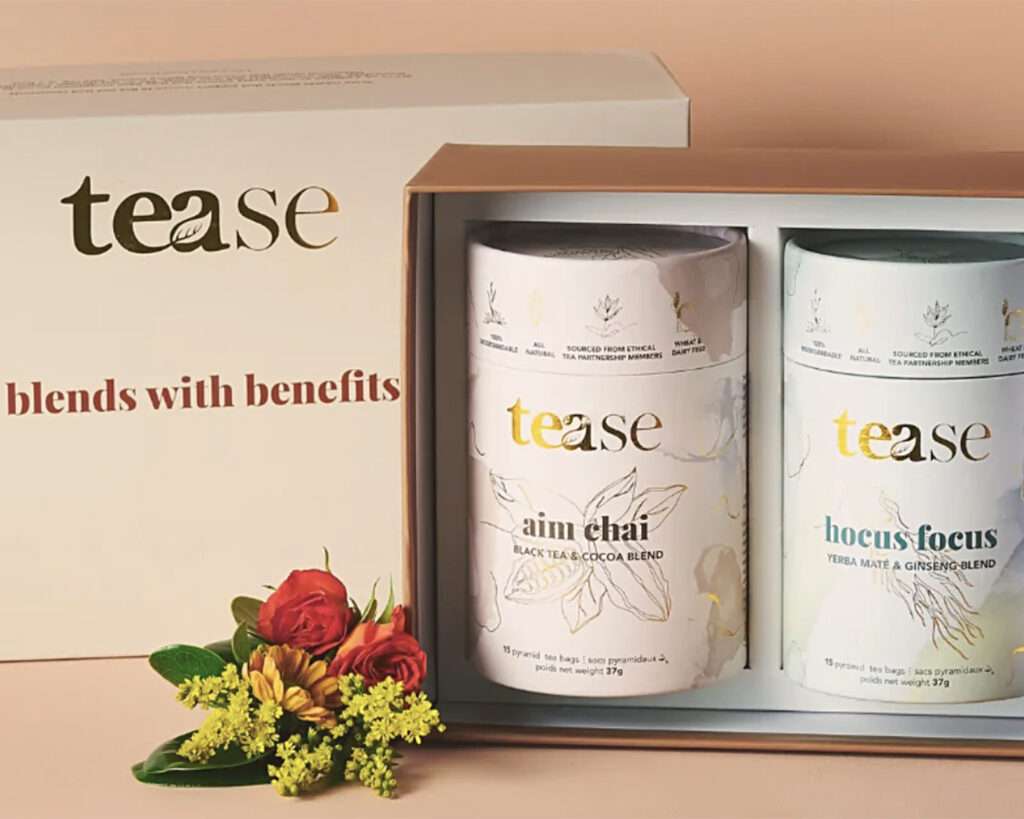 Transparency & sustainability
Part of the mindfulness about drinking tea is following the journey of brews from origin to the cup. Many brands cater to this need for transparency from cultivation to distribution through communication and prioritizing eco-friendly packaging and farming. Hence, the enjoyment of tea promotes our health and well-being in the ecosystem surrounding the beverage.
Canadian wellness brand Tease relaunched an entire tea range in a sustainable format. The 100% biodegradable cylindrical refill container uses a compostable pouch of teabags. This allows consumers to restock their collection by keeping the original packaging.
Indian tea brand Woolah recently introduced its compostable bagless TeaDips in Canada and Australia. Initially launched in India in 2020, you can dip the unbroken whole-leaf format can directly into hot water without needing a sachet, a real game changer to reduce waste and upholding convenience.
New York-based Wild Orchard claims to be the world's first tisane brand with a tea farm partner (in Jeju Island, South Korea) to become Regenerative Organic Certified. In addition, it met the highest expectations for soil health, animal welfare, and farm-worker fairness. This truly allows enjoying tea on a holistic level.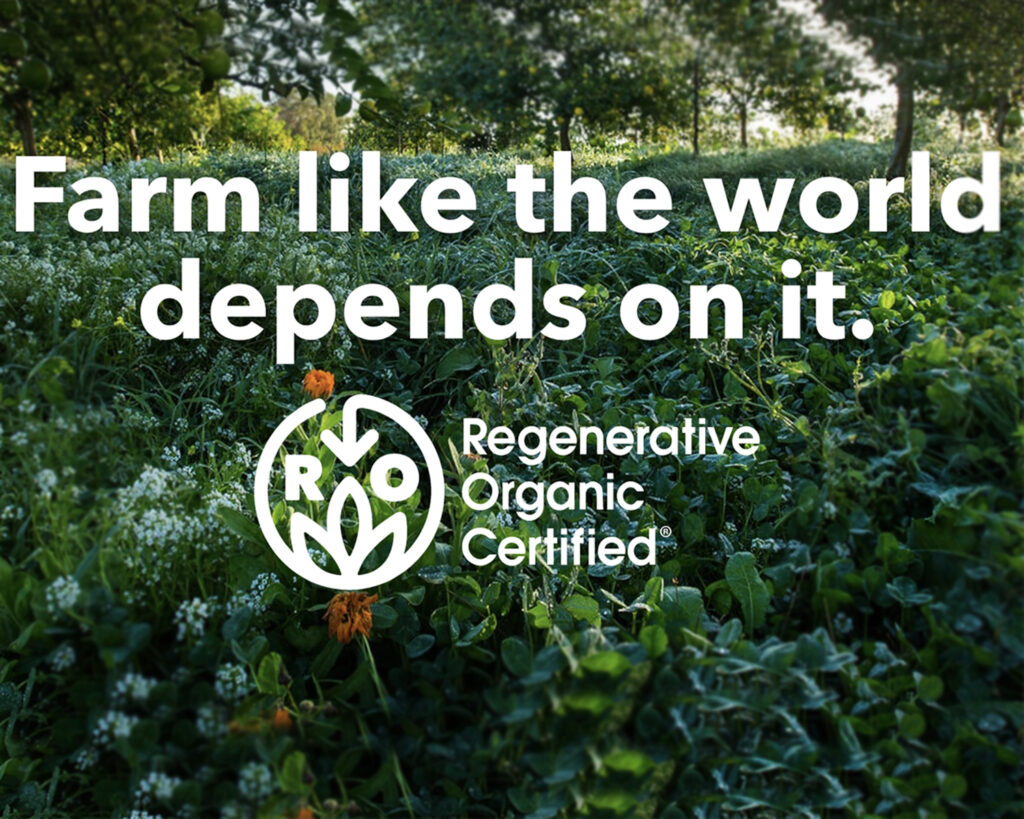 Shifting Perceptions
While we often turn to tea for a mindful moment alone, tea drinking involves a clear social aspect. Shifting from calming experiences to celebrations, brands create party-worthy offerings by infusing tea with alcohol or offering sparkling, non-alcoholic alternatives.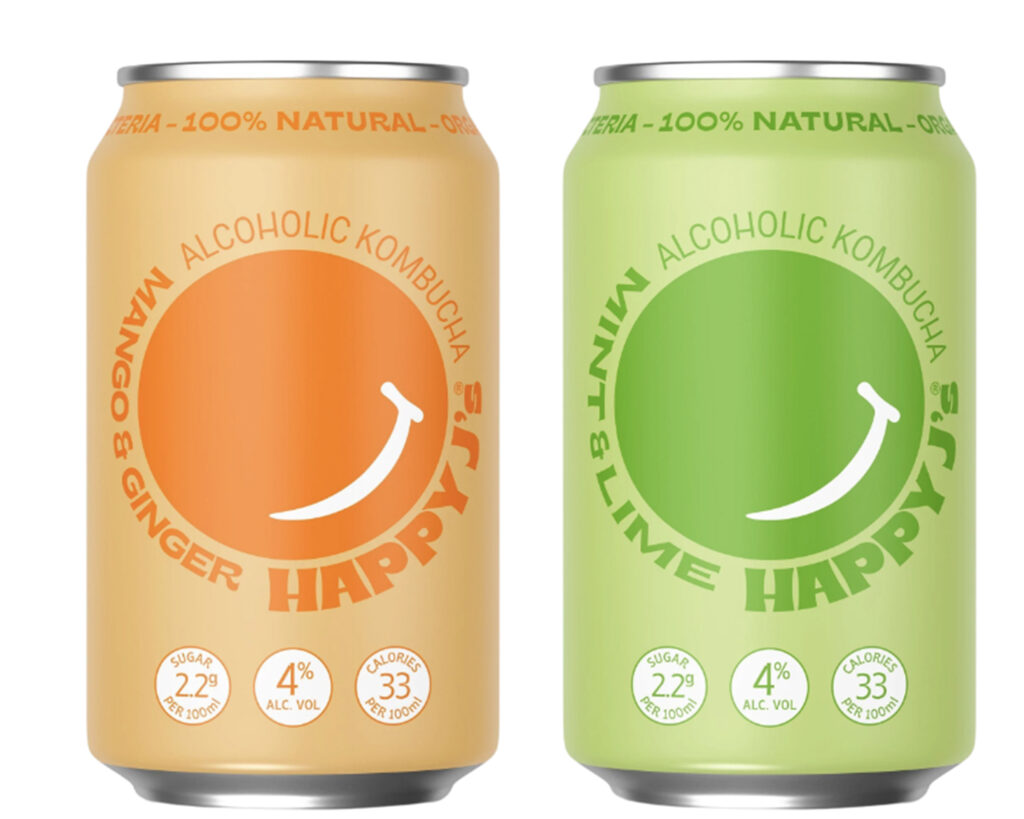 While most consumers complain about tasting "too sweet" regarding alcohol-free beverages, London-based alcohol brand Happy J's uses probiotic-rich organic kombucha for its cocktail-inspired tipples. Available in Mint & Lime and Mango & Ginger (a nod to mojitos and mango daiquiris, respectively), the 4% ABV hard kombuchas offer a low-sugar, low-calorie alternative to the traditionally sweet cocktails.
New Zealand beverage brand Planta's new sparkling-tea-based offering combines yerba mate with lime and kawakawa to create a floral and citrussy alcohol-free alternative.
Belfast-based brand Craft Tea Brew Co. uses kombucha as an alcohol alternative. It recently collaborated with local bar and eatery Bootleggers to launch Tea-Ki Kombucha –– a summery blend of grapefruit, pineapple, and passionfruit juices.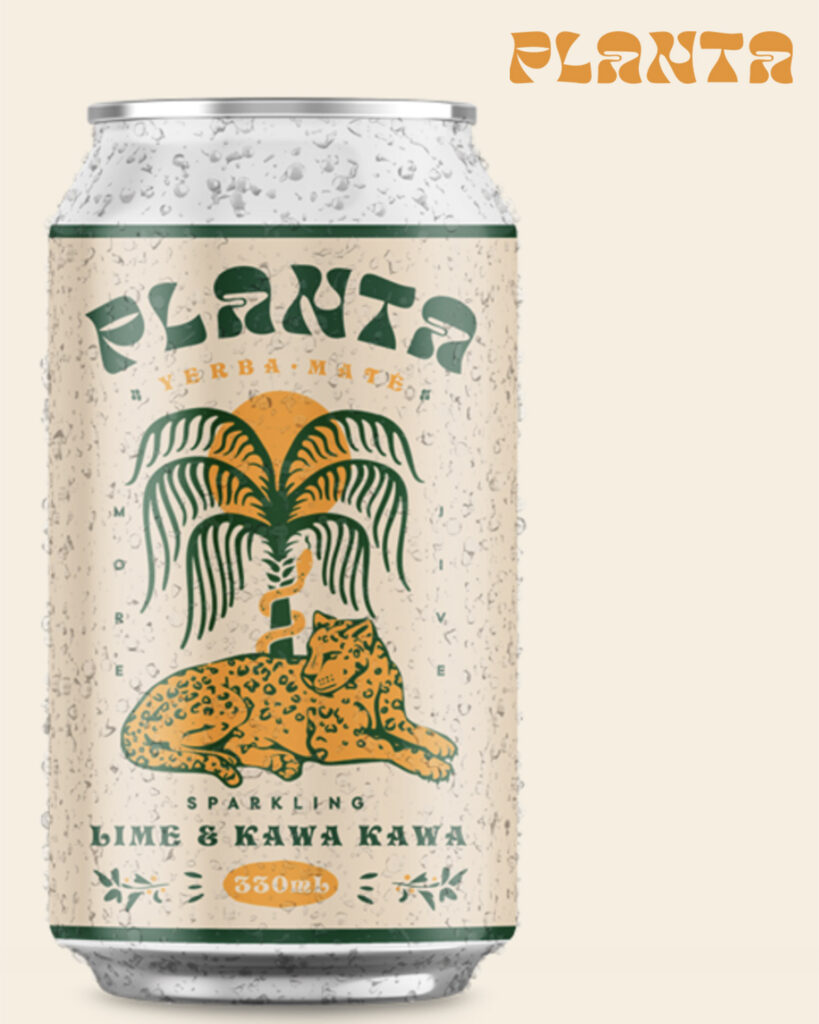 How do you like to enjoy your tea? At what time do you prefer to drink tea? Share your tea journey with us by leaving a comment below!