The beauty of bottles
---
When you remember yourself as a child: Did you ever awe at your mother's collection of artsy perfume bottles or your father's cool, sleek bottles of cologne? The classic bottles glistened in the sun like gems – wearing crowns in whimsical shapes. These bottles hold precious ingredients and also display as an objet d'art that captures the story of the fragrance. To achieve this packaging designers are drawing inspiration from art and architecture. They adapt to our emotional and wellness wishes inspiring fragrance compositions. We observe exciting trends for you that define a new generation of these "gems."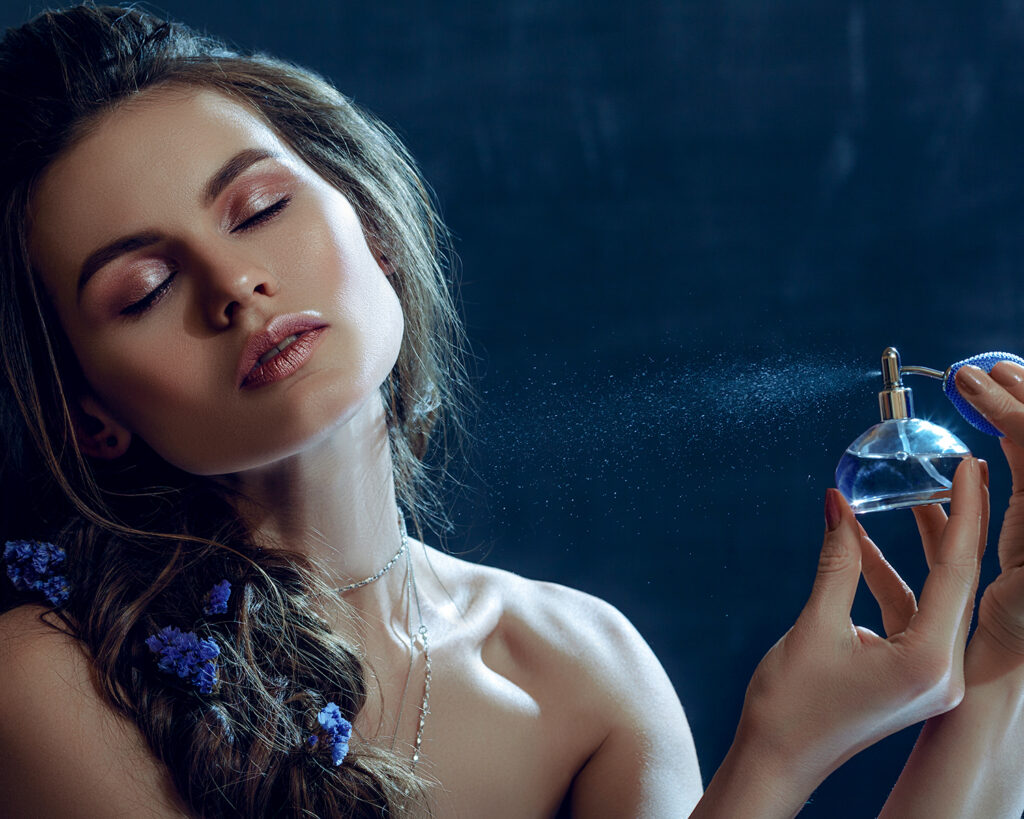 Collectible through collaboration
The recent collaborations between fragrance brands and musicians, fine artists and designers have given birth to limited editions and miniature works of art. Byredo's founder Ben Gorham and Mumbai-based photographer Ashish Shah showcased the work of local artists to decorate a limited edition of Mumbai Noise – reminiscent of the founder's childhood in Mumbai and highlights the vibrant counterculture of the city. Gucci joined forces with Korean tattoo artist and illustrator Miki Kim to create limited-edition artwork for the brand's Flora Gorgeous Gardenia fragrance. Lastly, Korean brand Tamburins, collaborated with ceramicist Bae Sejin on Object Collection Candle. Each container evokes the reflective calm generated by the scent.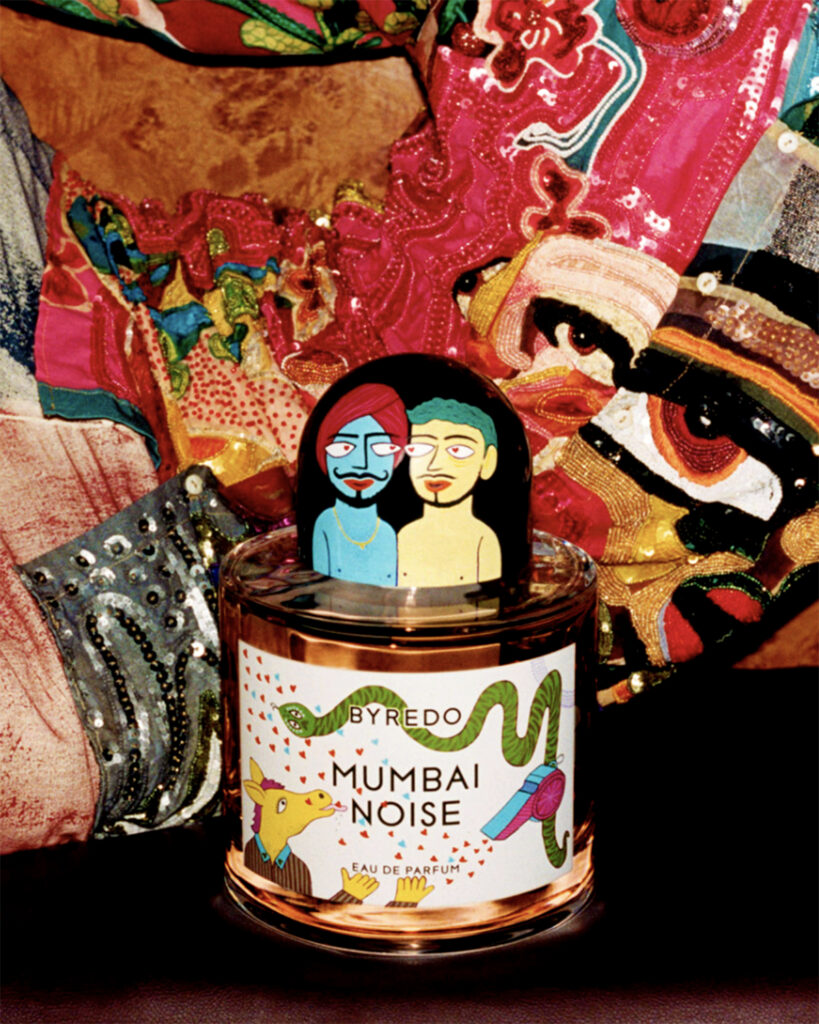 Fragrance, bottle it sustainable
Wellness and sustainability continue to influence fragrance creation. Brands experiment with novel approaches to perfume design by also caring for the bottle's afterlife. While we may not judge a book by the cover, we do frequently judge a perfume by the bottle. For example, the refillable bottles help many fragrance brands achieve their sustainability goals as consumers want to unite luxury and planet-conscious packaging. So how can brands care for the environment and keep designs luxurious and fun? Kenzo knows the answer! With their special Flower by Kenzo bottle design. You may refill the wooden Japanese-inspired kokeshi doll and also keep it as a collectible item. Another Brand – Dries Van Noten introduced a new fragrance collection featuring ten whimsical and collectible flacons. Each refillable flacon surprises with a unique design encompassing upcycled materials. To pronounce their exclusiveness they also give you a matching key to unlock the cap to funnel for dispensing.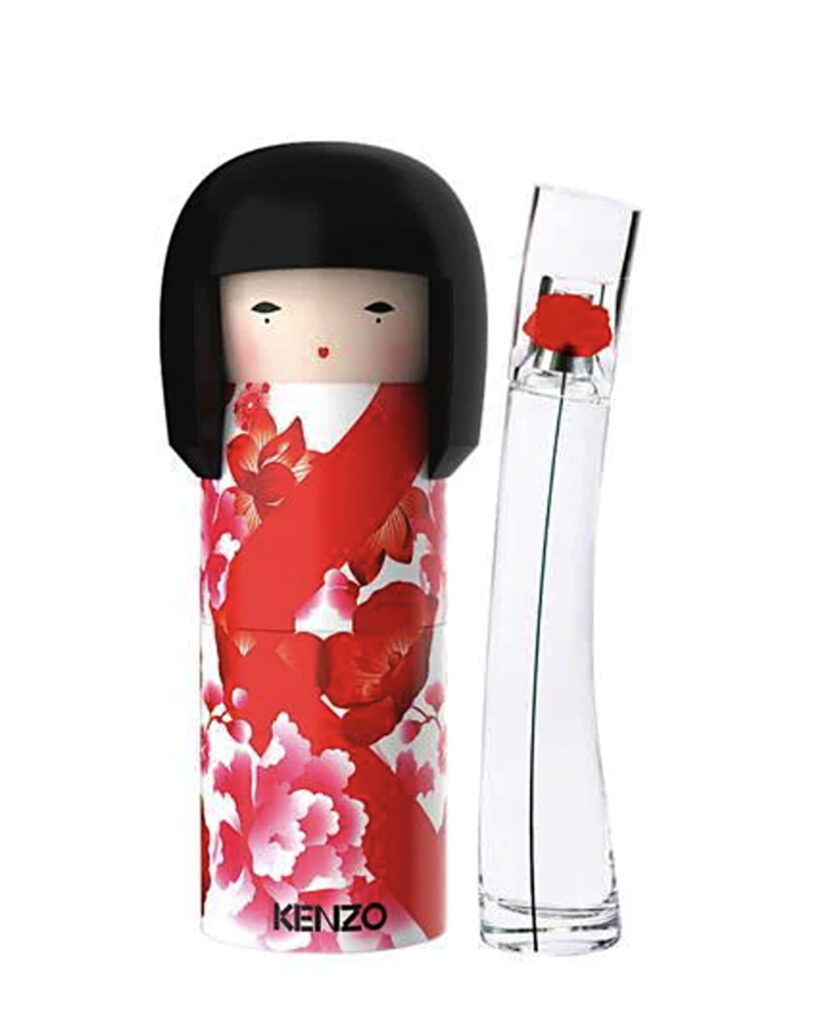 Caps lock
Caps crown the unique look of a bottle like Dries Van Noten's perfumes. Or they figuratively define the perfume impression by transforming a generically shaped bottle. France-based Atelier Materi crafts tactile caps for its fragrances, each unique through hand-painted gold swirls. Off-White's first fragrance launch, Paperwork, references industrial design with a dramatic crimson-dripped, grip control spout cap atop a minimalist bottle. While Guerlain's L'Art & la Matière collection allows individuals to personalize designs from a matrix of cap plates, assorted cords, colors and custom bottle engraving.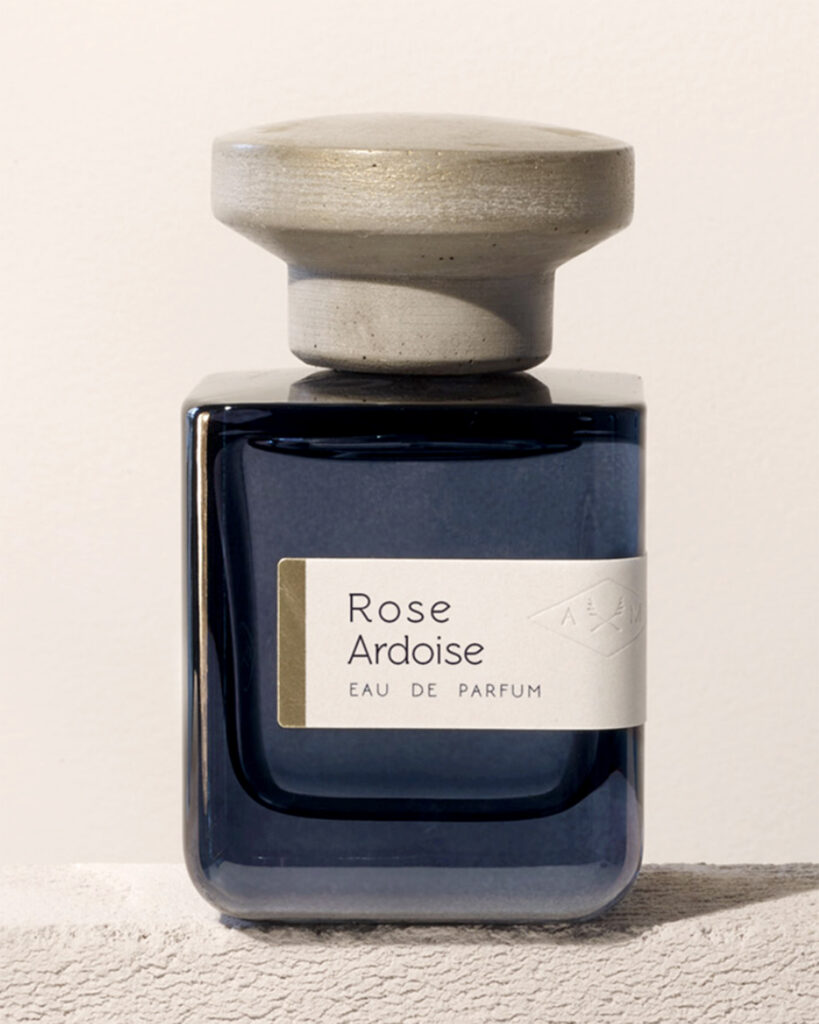 As fragrance becomes more personal and emotional, designers and brands make sure to reflect this sentiment in the bottle's design. What bottle has wholly grabbed your attention? Do you collect perfume bottles? Do you follow these three trends when shopping for fragrances? What other trends are you seeing? Share your thoughts with us by leaving a comment below!