Mushroom commonalities
Did you know that – regardless of their dirty reputation – mushrooms made history as the first life forms to transition from the sea to land over 1.3 billion years ago? Amazingly, data indicates that mushrooms share 50% of our DNA. They possess similarities regarding respiration and Vitamin D production through sunlight exposure. Also, mushrooms have recently experienced a remarkable resurgence. Mushroom-related content on TikTok has accumulated an astonishing 11 billion views. Mushrooms have sparked widespread interest in beauty, apparel, home décor, functional foods, and recipes.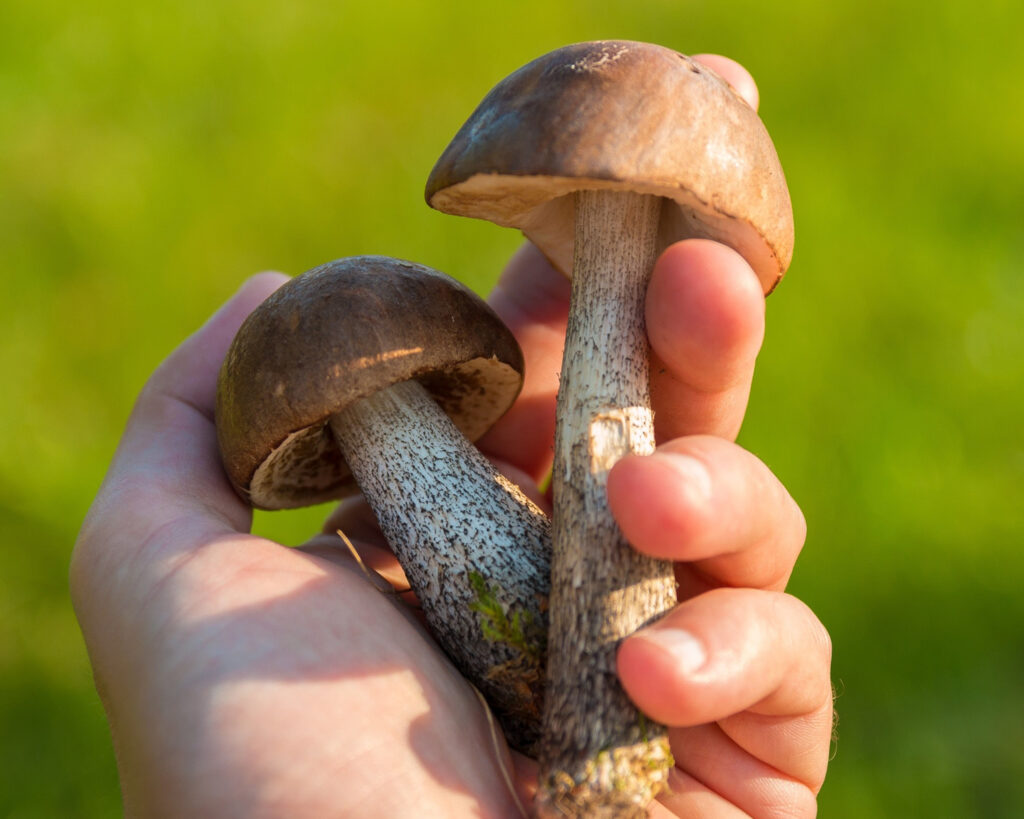 One of the top trending beauty ingredients of 2023
According to a recent Cosmetics Business issue, mushrooms returned to the beauty industry after a three-year hiatus. UK department store chain John Lewis identified mushrooms as a leading ingredient. They see potential they dominate the beauty industry with their anti-inflammatory and skin-soothing properties. In February, Neon Hippie launched an entirely mushroom-based skincare brand. The same month, Green People launched Nordic Roots Truffle Night Cream, with the staple ingredient harvested in Finnish forests. In March, Pai Skincare debuted Tri-Mushroom Boosters, featuring reishi, chaga, and cordyceps varieties. In July, Australia approved the use of psilocybin (aka magic mushrooms) to treat certain mental health conditions. COVID-19 increased awareness of health and natural options, reigniting interest in fungi, as beauty brand consultancy The Red Tree stated.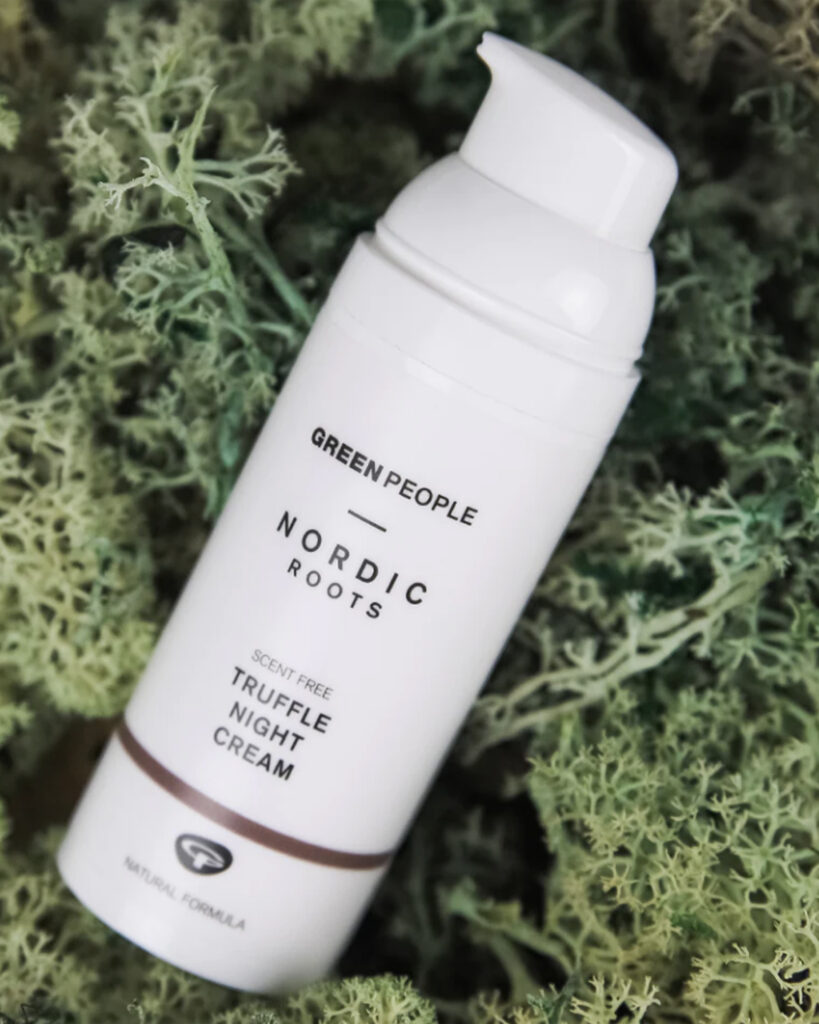 Mushroom marketing
According to Andrew and Simon Salter, founders of the mushroom-based brand Dirtea, the association with bacteria have given fungi "a bad rep for years." The baggage has even created mycophobia, the irrational fear of mushrooms. The Salters report over 14,000 mushrooms having been classified, with 2,000 species thought to offer medicinal or edible benefits. Lion's mane mushroom trends on TikTok for focus and ADHD, while reishi claims to calm the nervous system. Tremella mushrooms, an edible fungus known as snow fungus mushrooms or silver ear, are gaining ground. Three Ships Beauty, the brand recently introduced Dew Drops Mushroom Hyaluronic Acid Vitamin C Serum, claims tremella mushrooms help retain moisture in the skin because they can store up to 500 times their weight in water. The founders of Herbar, an adaptogenic wellness brand, cite their ultimate goal as promoting "fungi and adaptogens and broadcasting their abilities." They met in Berlin, where they foraged for fungi and healed their bodies. Germany is relying highly on naturopathic treatments. They even have a Gua-Shroom, which took time to perfect the shape.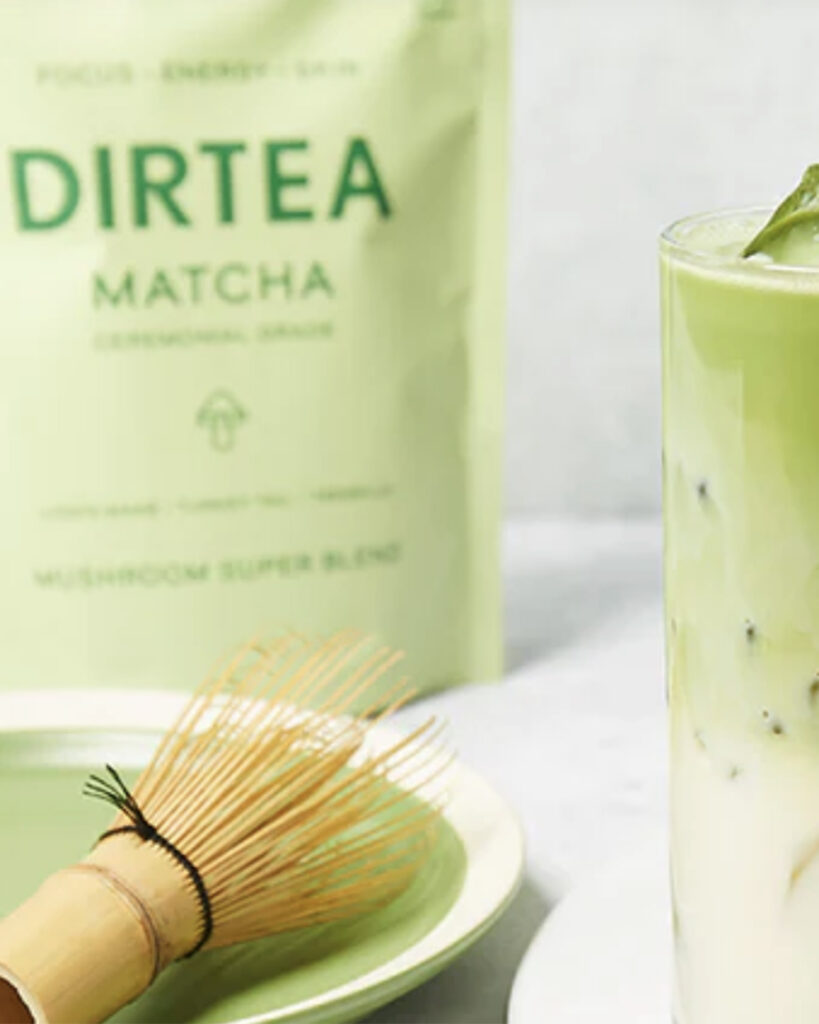 Applications for beauty, apparel, home spaces
Watch for fungal colorants next! Jesse Adler, a multidisciplinary designer and biomolecular scientist, has created a headline makeup collection with Alchemical Mycology. Consumer trends agency SPATE's March newsletter revealed a +110.9% surge in TikTok searches for "mushroom blonde hair." This is signaling rising interest in cool-toned hair colors. Looking for the perfect autumnal polish shade? The mushroom-inspired nail polish collection pays homage to "the beautiful mushrooms that grow in the forest." Mushroom People also offers Mycophile apparel choices, including their "Mushroom Forager" Sweatshirt!
Beyond apparel, Glamour believes mushroom motifs are continuing as a trend in home décor. How about a pair of golden mushroom-shaped salt and pepper shakers? This season, IKEA also invites the outdoors with various new products printed to resemble wild mushrooms' rippling shapes and curves. After collaborating with mushroom-based Mycoworks, Hermès has launched a line of luxury mushroom paperweights.
Mushroom lifestyle alternatives
Lastly, top chefs predict that mushrooms will conquer the culinary world as an ingredient. They are starring as the ultimate superfood, from soups to coffee (no jitters, no crash). Last year, Trendwatching.com spotlighted Bio-Planet, a Belgian organic supermarket selling mushrooms grown on its unsold bread through a local farmer. SPATE says mushroom chocolates have also seen a 74.1% year-over-year search growth.
Speaking of searching, several autumn festivals celebrate the abundance of truffles at this time, whether you want to purchase or hunt for them. Although truffles inhabit many places today, the Alba International Truffle Festival in Piedmont and La Sagra del Tartufo Bianco in San Miniato, Tuscany, are famous this autumn. France also hosts truffle markets and festivals, including the Sarlat Truffle Festival, Sorges Truffle Festival, and Lalbenque Truffle Market in the Lot Valley.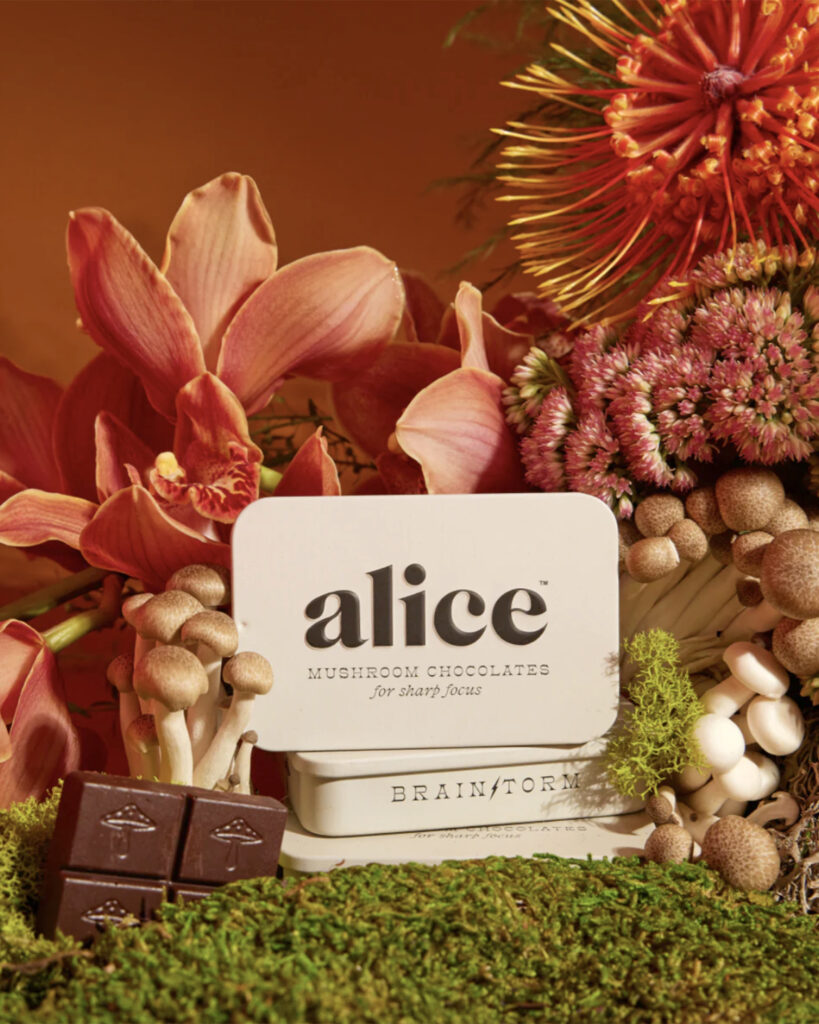 With a multitude of ways to incorporate mushrooms into your lives, consider their versatility. Which uses do you favor? Tell us below!