Get ready to fall for apple season
We know apples as the most classic and folkloric fruit. They hold a special place in mythology, art history, and religious iconography. The upcoming live-action Snow White movie will surely feature the fruit in a starring role. Apples are so ubiquitous that until the 17th century, people used the word "apple" to refer to all fruits and nuts. Apples began their history in Central Asia. There, people cultivate more than 7,500 cultivated varieties. An autumnal favorite, today have your pick of the bunch regarding this staple of fruit bowls everywhere!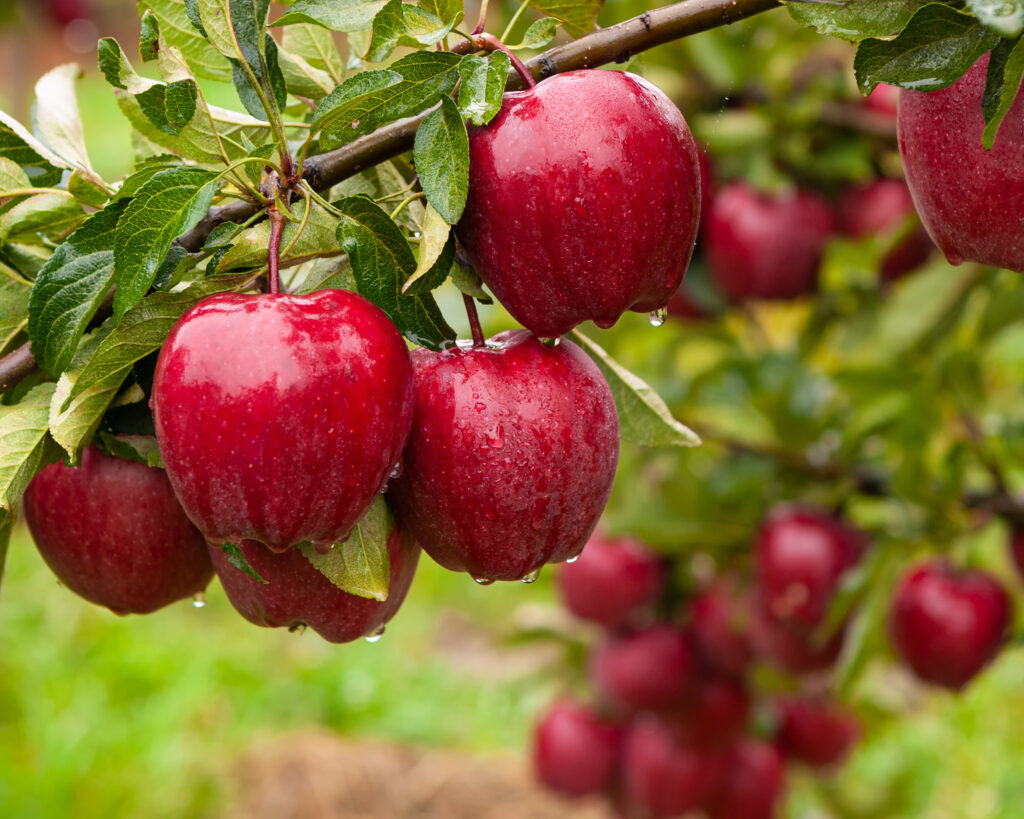 Benefits beyond eating
The saying goes, "An apple a day keeps the doctor away," as this crunchy fruit offers many health benefits. Recently, the apple has transitioned into fashion as a durable alternative to animal leather. Women-owned, Allégorie's Gala Collection, crafted from apple peel by-product, aids in addressing the challenge of excess food, one fruit at a time. Heading back to school or work this fall? Toss your laptop or tablet into their Black Gala Tote II. Also, consider the brand's apple-inspired Gala Puzzle Cardholder in Red Mix.
Mansur Gavriel, known for their now infamous Bucket Bag, recently introduced a version made partially out of recycled apple skins from Northern Italy. Remnants get a second life as a plant-based waterproof, and durable material. After sampling several vegetable and fruit leathers, Salima Visram, founder of Samara, decided to work with a European factory to produce apple leather for their bag collection. Their SAMARA x Mala Harvest Candle, with apple, ginger, and clove notes, ships in an Apple Leather Pouch for storing makeup, jewelry, or skin care.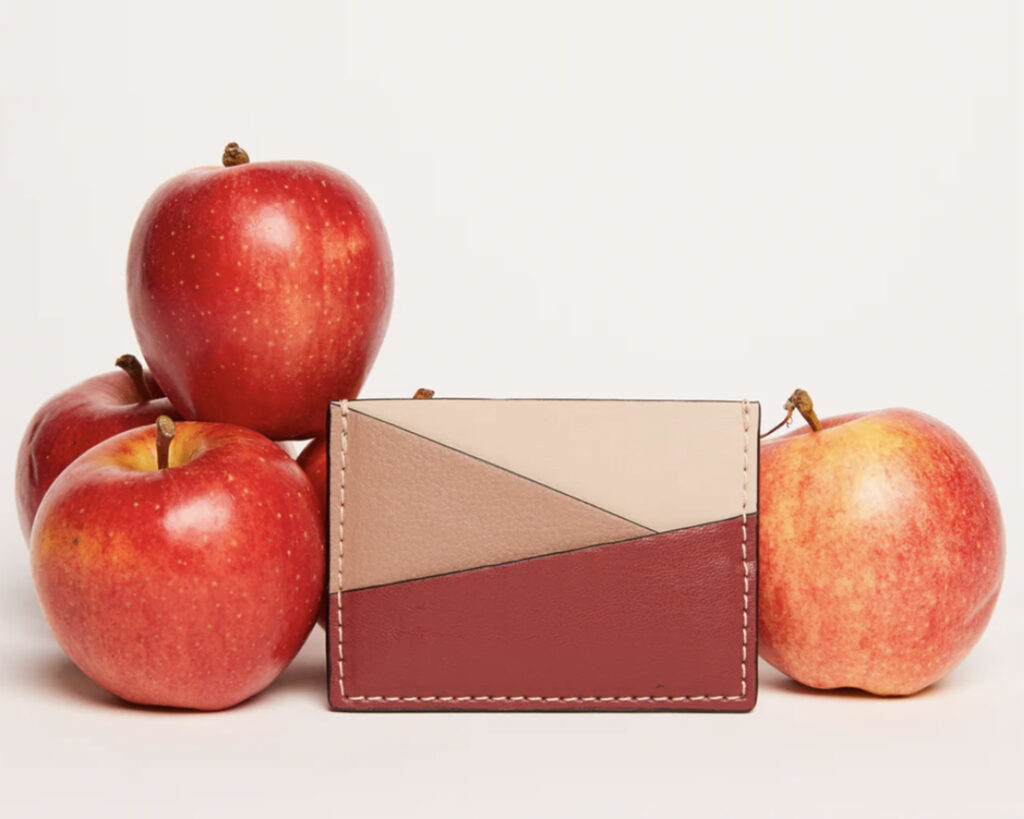 Harvesting for cosmetics in 2023
Apples are finding their way into makeup and skincare as a trending ingredient thanks to pro-aging virtues and other skin benefits. Rich in polyphenols and quercetin, apples promise to act on signs of skin aging, from reduced firmness and wrinkles. Apples can also impact skin renewal while protecting from external aggressors like pollution while nourishing dry skin. Korean brand Innisfree offers a lightweight, Refreshing Cleansing Oil infused with Apple Seed Oil Extract that helps remove heavy makeup and impurities. Indian brand Lakme has an effective Blush and Glow Green Apple Apricot Scrub to deal with blackheads and dead skin cells. Suffering from dry, chapped lips? Try Blue Nectar's Shubhr Green Apple Lip Balm & Gloss with ghee and natural Vitamin C. Global Reviva Labs recently added Swiss apple stem cells to their Advanced Peptide Plus Crème for their ability to regenerate and repair damaged skin tissues.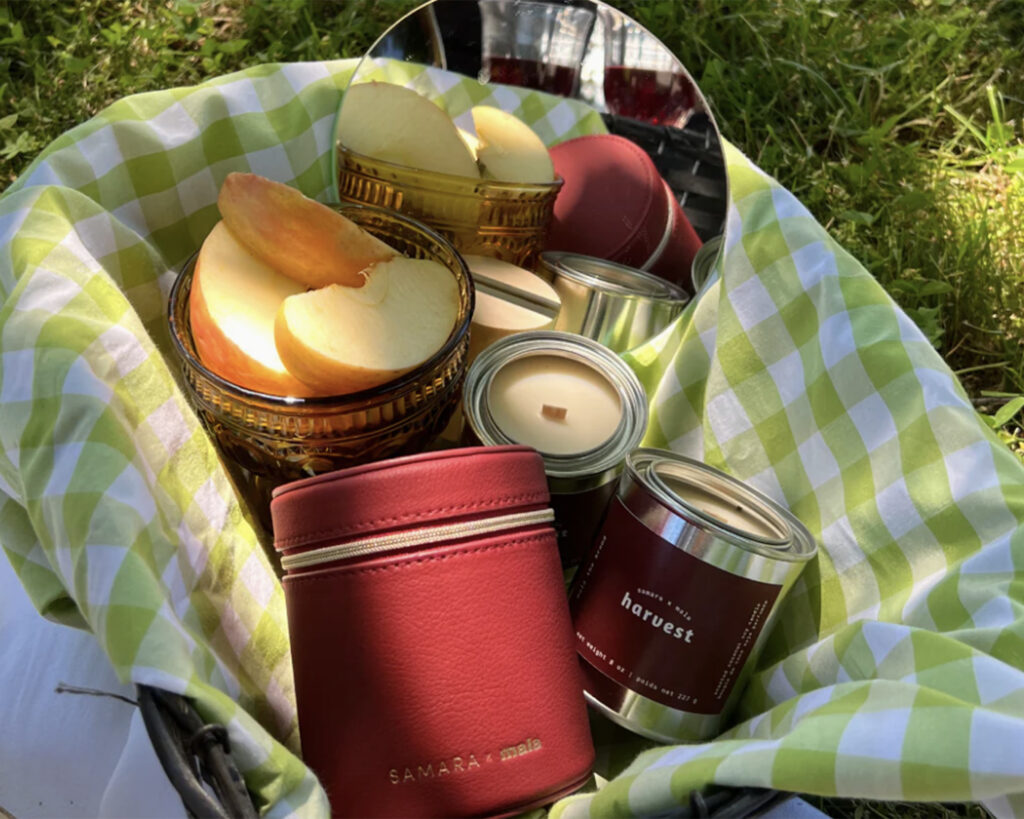 ACV continues to support lifestyles
Apple Cider Vinegar, also known as ACV, continues to trend in skincare and supplements. The global apple cider vinegar market has been projected to reach $1.81 billion by 2027. This gets driven by the recognition of the potential advantages of incorporating ACV into daily routines. Boscia has added a Resurfacing Treatment Toner with Apple Cider Vinegar, known to help blemish-prone skin types. Elm & Rye Apple Cider Vinegar supplements, available in capsules or gummies, are said to help lower post-meal blood glucose levels and may aid in weight loss.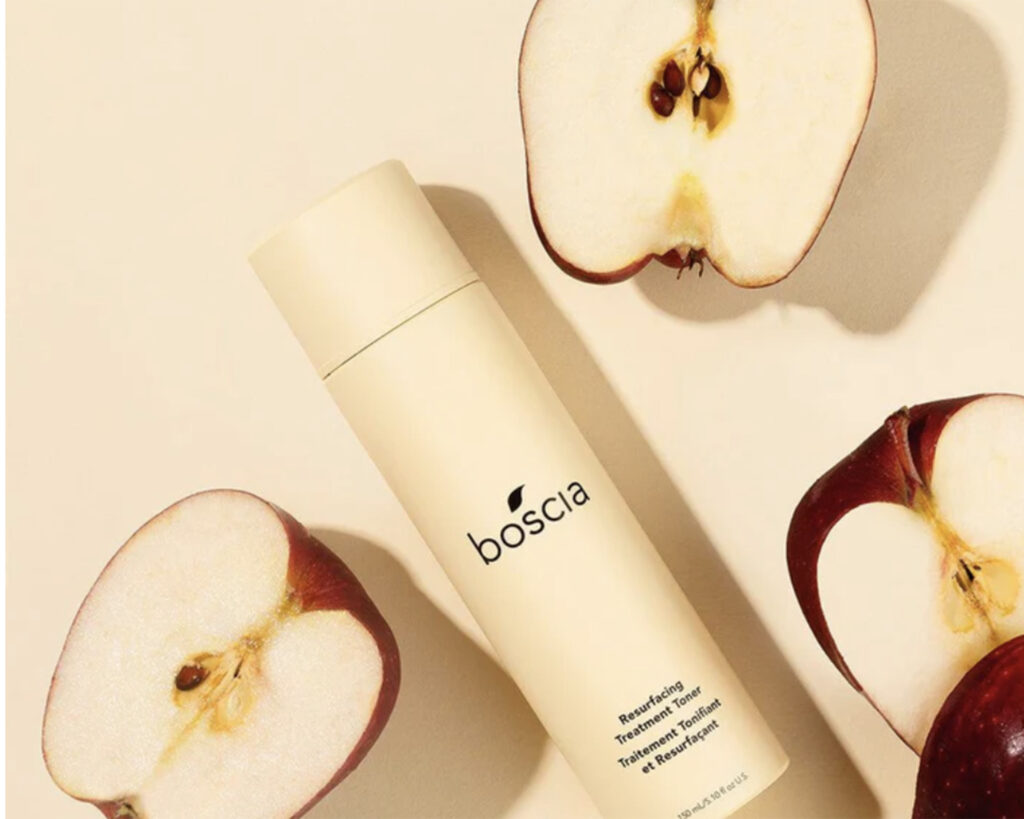 How do you like them apples?
According to Harvard, apples work as an excellent source of insoluble and soluble dietary fiber, phytochemicals (including quercetin above, known for antioxidant and anti-inflammatory effects), and Vitamin C. If you want to pick your own this autumn, consider Apple Day in London, Sunday, October 1. At Fulham Palace, this free event (when pre-booked, with a suggested £3 donation) will celebrate the orchard harvest. An extensive market, food and drink from local businesses, a baking competition, and fun children's activities will surely delight you. The Festival de La Pomme, likely on October 29, will celebrate the apple harvest near Honfleur, France. The Apple Butter Festival in Oak Glen, California, celebrates a 16th century European harvest tradition. Today's version, with a cider tasting tour and apple butter making, offers a great way to say goodbye to autumn and welcome winter!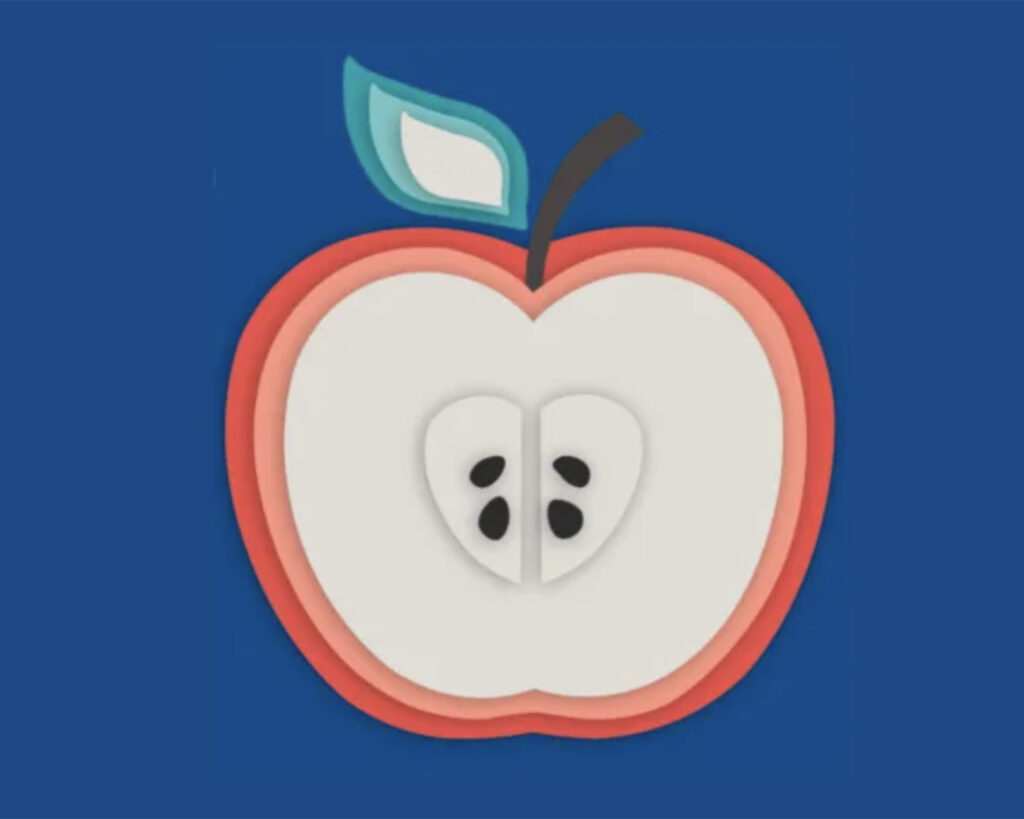 With health, beauty, and fashion aspects too, the coming months offer the perfect time to take advantage of the many benefits of apples. Let us know how you plan to incorporate them into your autumn lifestyle!