The Wisdom Of Latin America Indigenous Wellness
What do you think of when you hear Latin America? Do you consider the beautiful scenery, vibrant people, delectable food? While all of this applies, you may feel surprised by the additional characteristics of Indigenous Latin American culture. Latin America provides breathtaking travel destinations, and this region also purveys things like health, healing, and wellness.
With 2020 bringing with it a global pandemic, focusing on health and healing hovers at the forefront for many consumers in 2021. And now, more than ever, consumers are looking to Indigenous Latin American approaches to prioritize their wellbeing.
Introducing Indigenous Latin American Wellness
Indigenous Latin American culture centers on the values of an emotionally intense, vibrantly spontaneous life, along with affectionate and collective behavior. The values solidify Latin America's reputation as giving home to some of our world's most exuberant cultures. Many admire Latin Americans' zest for life, often paving the way for others to live authentic lives. Coincidentally, both Brazil and Mexico are ranked in the top ten in authenticity value (with Brazil as #2 and Mexico as #7).
Indigenous groups in Latin American culture hone in on the belief of vibe de sentir— feeling good vibes. Rooted in the truth that our nature and body are ancestrally combined, Latin Americans promote the idea that our bodies form a source of inner strength, and we need to accept it, strengthen it, and embrace it.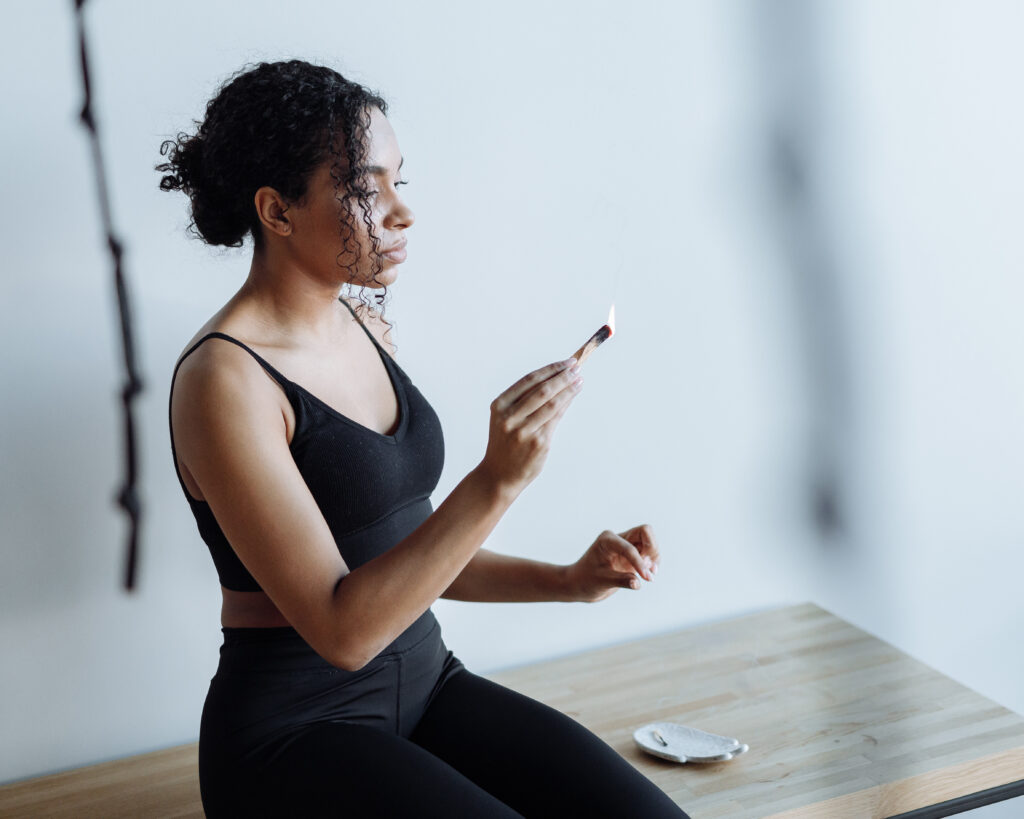 Indigenous Latin American culture prioritizes health in both the physical and emotional sense. For many, three of the main pillars exemplifying personal growth and strength come from searching for purification, energization, and intuition. While these values travel many avenues, they yield the same result: improvement of personal wellness.
The Search of Purification
One ritual that helps in finding purification stems from Temazcal, a traditional Mexican tradition. Centered around an energetic stone promoting the cleansing of mental, physical, emotional, and spiritual bodies, this ritual aims to connect us with our essential nature.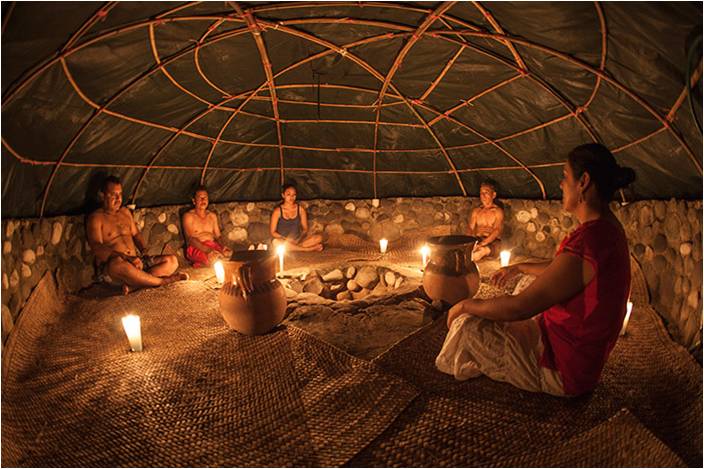 In search of purification, the ingredient of Palo Santo is incredibly vital. The tree, native to Peru and Ecuador, grows in very dry climates and produces a fragrant resin used in a variety of ways from candles, deodorant, incense sticks and more. Also known as, holy wood, Palo Santo and its alluring aroma can heal, purify rooms and people from negative energy, in addition to attracting positive energy to refill the space.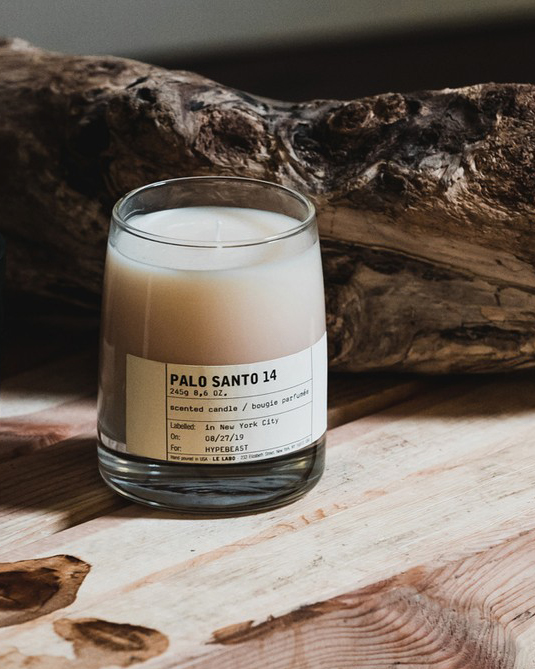 The Search of Energization
When you embark on the quest for energization think of visiting the pyramids of Quetzalcoatl in Mexico or the Chapada dos Guimarães in Brazil. These sites have been deemed energetically superior and have been visited by people hoping to be filled with the energy these pyramids radiate.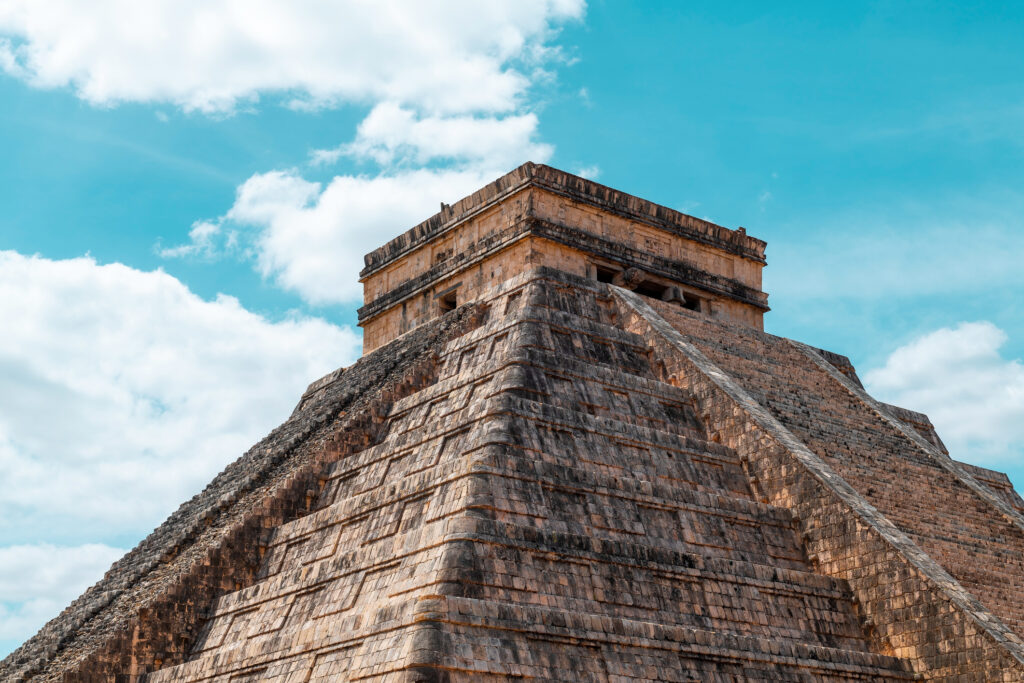 Additionally, rose quartz serves as an element essential to revitalization. The pale pink stone finds use everywhere from jewelry to home decor because of its healing and protective benefits. Though you can most often find it today in using a Gua Sha tool or a face roller, rose quartz harnesses the values of self-love and harmony. Brazil has become the number one exporter of this trendy stone.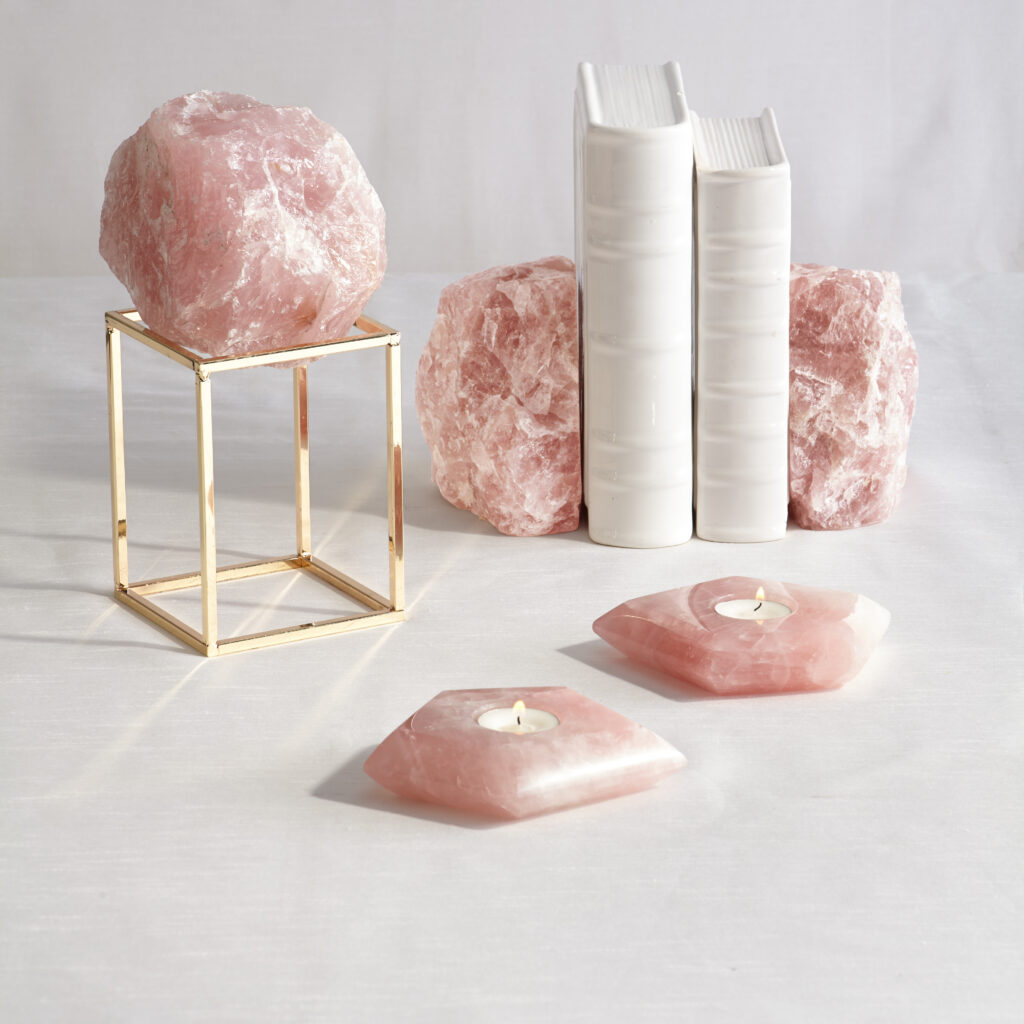 The Search of Intuition
It takes intuition for self-discovery and reconnecting with our roots. Our intuition helps us see the rights and wrongs and leads us to follow our true desires. One ritual, in particular, the Feminine Secret in Brazil, helps women reconnect with their instinct and natural cycles.
In connection with the Feminine Secret, women use moonstone or Pedra de Luca in rituals to help restore the release of emotions and hormonal regulation. They even use moonstone-infused items (like necklaces and face creams) as amulets for fertility and intuition.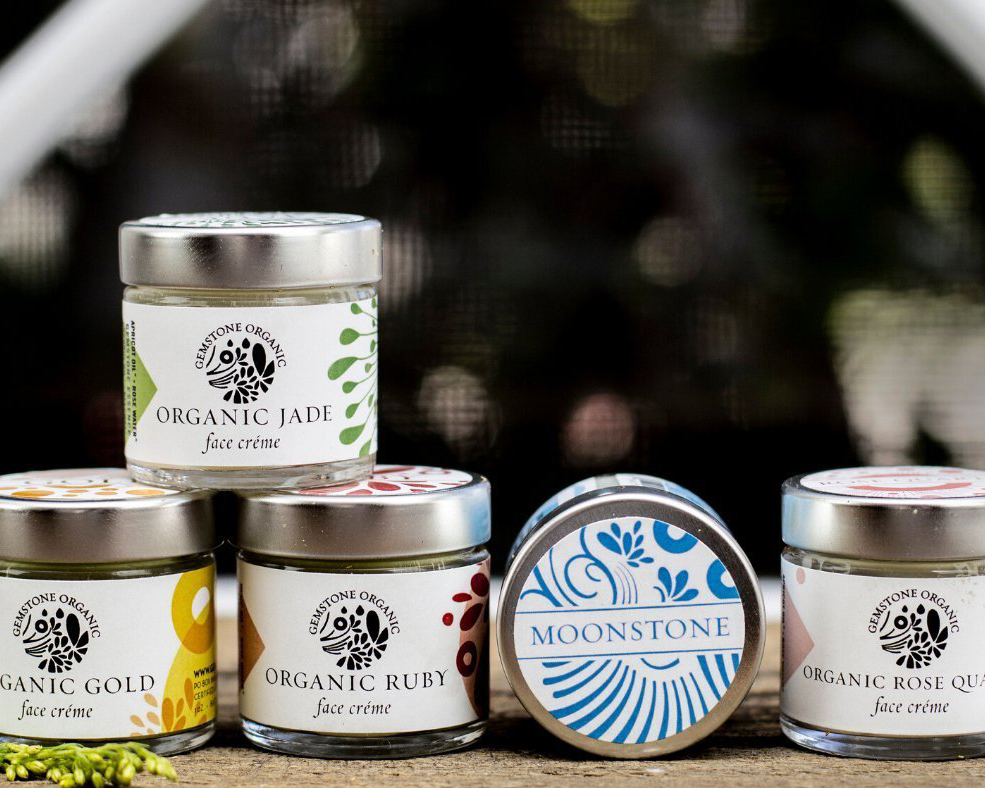 With wellness-centered in purification, energization, and intuition, Latin American Indigenous practices have paved the way for health and healing in 2021. By bringing a holistic focus to the forefront, inner and transcendental self-awareness has increased, promoting a balance between mental and physical health along with a greater sense of reassurance in oneself.
You can find so many tactics, sites, and techniques when looking to Latin American Indigenous culture; which ones do you find most excited to visit or try? Comment with your thoughts!