The Sober Curious Movement
Busy friends meet up at their favorite local spot to catch up – you can hear a buzz of conversation, clinking glasses, see Instagram-worthy decor, hear a local DJ spinning ambient beats. At the same time, instead of slinging typical beers and cocktails, the mixologist is concocting booze-free tinctures and mocktails. The table orders a round of knockout punch with a vinegar twist and wellbeing brews while unwinding, socializing, and enjoying grown-up beverages, without the hangovers.
Society has long normalized drinking alcohol as a popular socially centered activity. As younger generations look to new solutions around physical and mental wellbeing, the conversation around alcohol has shifted. The Sober Curious movement encourages the reduction or elimination of alcohol to promote better health, focus, sleep, and overall wellness. They do so in order to enhance their lifestyle by distancing from an alcohol-fueled culture.
Many social communities, both online and offline, have formed around the idea of living a life of sobriety. These communities encourage to support and explore new forms of social lubricants and rewarding delicacies. Booze-less boosts, CBD calm downs, and alcohol-free mocktails are taking center stage in this movement. From fizzy concoctions to smooth tipples, it's becoming more accessible than ever for alcohol reducers to find a drink that excels in taste and mouthfeel.
Healthy Luxuries
The non-alcoholic beverage industry benefits from a wave of evolution around increasing associations with social and cultural roles in the market. According to Fortune Business Insights, the global non-alcoholic beverage market size is projected to reach $1,257.77 billion by 2027, exhibiting a CAGR of 8.2% from 2019.
Symrise supports sober curious consumers in their goals, among other things, with its alcohol moderation study. The survey delivered a clear result—first place went to beers and beer-mixed drinks. In this area, consumers rated alcohol moderation as the most important. The study clearly showed that the majority of consumers expect the same authentic taste from reduced-alcohol beers and beer-mixed drinks as from their favorite alcoholic version. By comparison, only just under 40% of respondents thought that non-alcoholic beers and beer-mixed beverages must deliver the same authentic taste as the alcoholic version they favor. A third of respondents in this category merely expect a similar taste rather than the same.
The Asian Pacific has emerged dominant in the market, while alcohol-free options are gaining traction in India, Japan, and Latin America. In Latin America, brands are positioning booze-free drinks as healthy, luxurious, and masculine options. While in APAC countries, alcohol-free beer is wellbeing-focused, considered to be a healthy indulgence.
Community Effect
With or without alcohol, we are craving the community and social aspect that come with the bar culture. The sober curious movement has led to the creation of sober-interested groups and clubs. Because of the role that alcohol plays in many social interactions, these groups allow those experimenting with sobriety to have the social interactions they previously had centered around alcohol.
Sober Girl Society has established itself as one of the largest communities for sober women around the planet, providing tips, resources, and recommendations for anyone who wants to bin the gin for good. They run events across the UK from bottomless booze-less brunches to sober sweat dance classes and connect girls globally.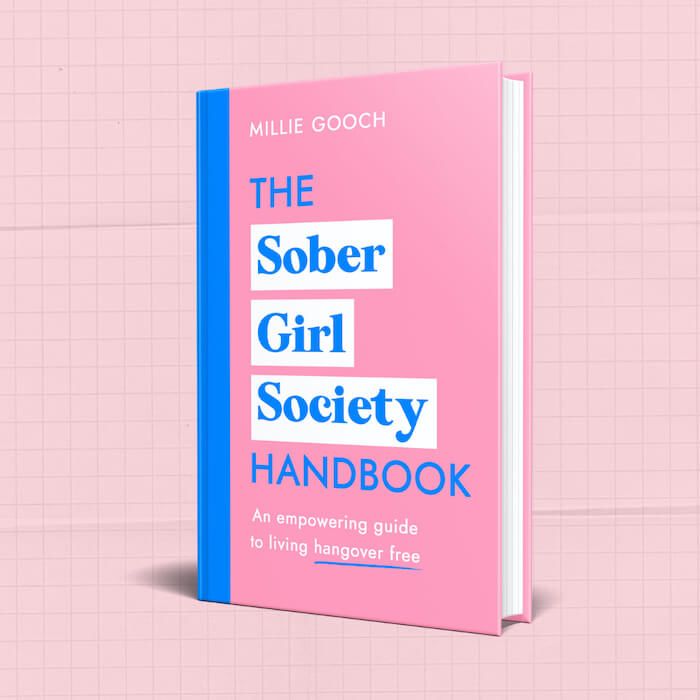 In Brooklyn, New York, Getaway forms the city's first permanent booze-free bar, and it is always packed. It offers a social experience without alcohol. At Getaway, though, non-alcoholic drinks made the previous afterthought the only thought; the variety and meticulous ingredient combinations make anyone feel like they have a high-end adult beverage.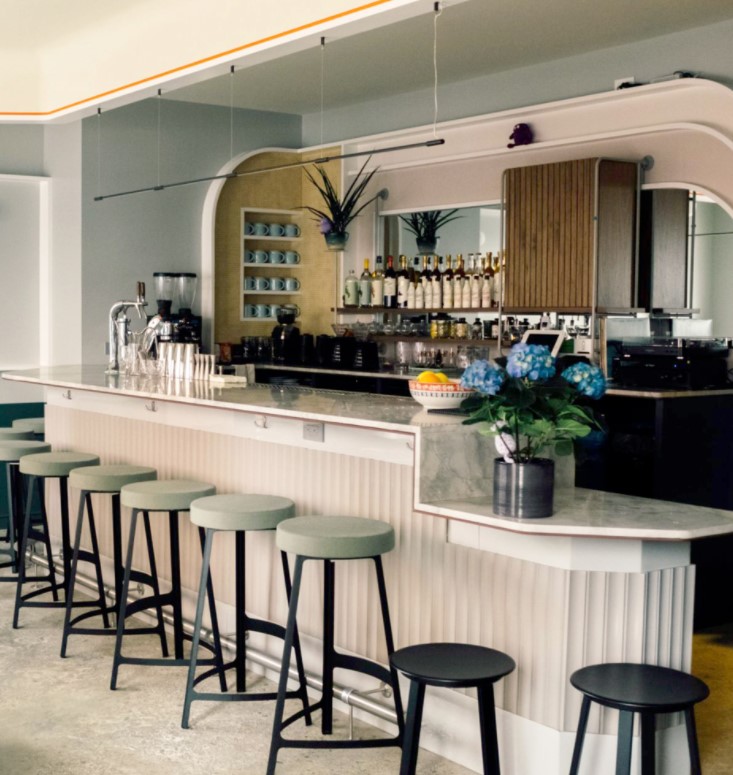 Ingredient Wonderland
COVID lockdowns have flipped the focus of non-alcoholic education from bars to at-home mixology. As we all reigned in our social circles, many took an interest in creating concoctions customized for their taste in their kitchens. These mixologists are stocking up their bars with a bevy of unique ingredients, including botanicals, extracts, shrubs, sours, and beyond.
In Symrise's alcohol moderation study, these consumers seek non-alcoholic and 0.0% beers with added functional values. Isotonic properties and vitamin content have long played a role in these. Beers and beer mixes with active ingredients such as coffee, guarana, and mate are increasingly being found on the market. They provide the extra natural kick.
Combining advanced science with the best of the natural world, Symrise provides flavor solutions for the evolution of the brewing industry. A range of extracts, such as natural hop extracts make non-alcoholic beers possible that have the characteristic bitter-tart flavor of an Indian Pale Ale. With its long experience in distillation and flavor extraction processes, Symrise has solutions for cocktail enthusiasts. It has a juniper-based raw material that affords a gin and tonic flavor even when the beverage contains little or no gin.
Brands are getting on the bandwagon of non-alcoholic creativity. Curious Elixirs sells a line of pre-mixed craft cocktails rather than a single spirits-style option. The No. 1 bottling is similar to a Negroni, while the ginger-flavored No. 2 is akin to a non-alcoholic Dark & Stormy. Many of their mixtures contain natural relaxers like adaptogens. Recess Sparkling Water is infused with hemp and adaptogens to give another natural relaxing sensation in delicious flavors like blackberry chai, peach ginger, and pomegranate hibiscus.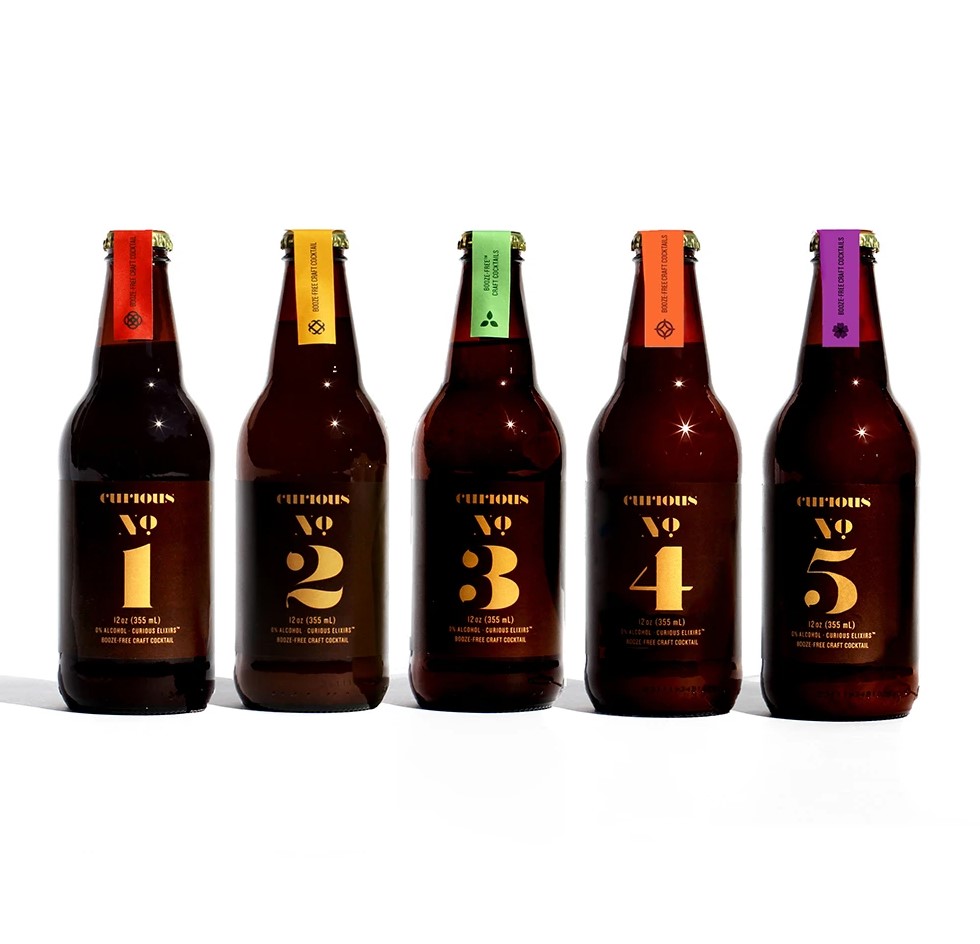 European aperitif culture brings a fresh mix of ingredients to the bar with brands like Ghia, with a line crafted and formulated with natural juices, herbs, extracts, and botanicals. For beer drinkers, classic brands are creating alternatives. Lagunitas, a brewery best known for its IPA, recently released this IPA-inspired, hop-based sparkling water that contains zero alcohol.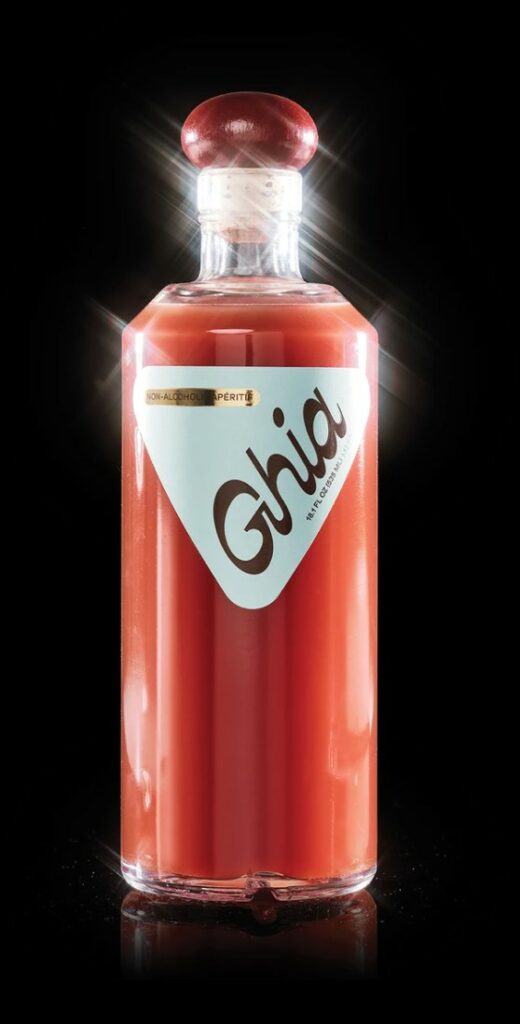 Buzzing with Opportunity
Sober curiosity is now going beyond serving as a buzzword. It is now relating to a more intentional about how, when, and why you drink. The time has come to talk to these experimental and curious consumers, an opportunity to discuss new flavors and ingredients, and how tastes are changing.
How have your beverage choices evolved now that you can choose from a wider variety of low to zero alcohol options? What new ingredient combinations do you like in your drinks? Have you dabbled with at-home mixology? What are you storing in your home bar? Tell us the name of your favorite booze-free beverage or cocktail?
Comment Below.