The Globe-Trotting Pet
Have you thought about bringing Hudson (or whatever name he might carry) to the annual family reunion during your summer holiday? While your loved ones might expect your new beau, they are going to meet the companion you love above all others: your puppy! Before you start packing Hudson's carry-on (doggy designer, of course), we would like to share with you our insights on some of the most over-the-top pet travel, hospitality, and excursions. Even if you decide for others, they could serve as true pet-spiration!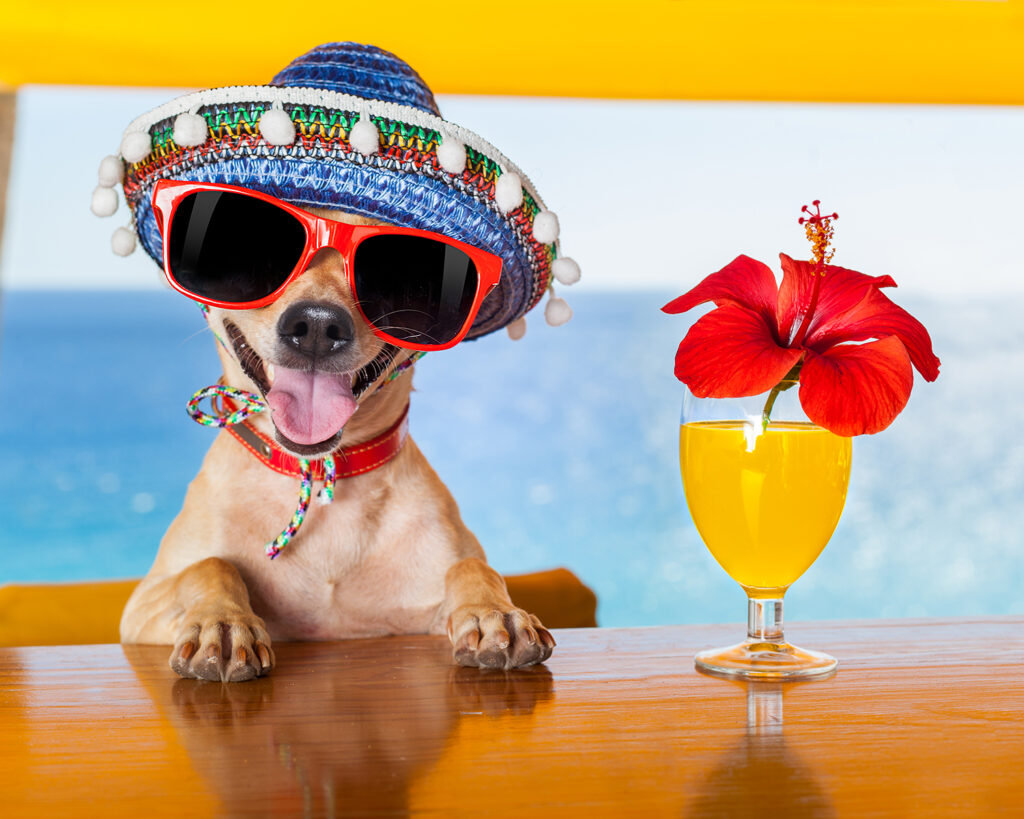 Fur-Friendly Transportation
Norms around pet travel are continuously evolving. Owners see their furry friends as part of their families! Globally, airlines and transportation services are taking note – seizing the pet-friendly niche. For example, South Africa's domestic airline Lift permits small dogs in carriers to accompany their owners in the cabin, so long as they book one of the airline's pet-friendly flights.
Meanwhile, in the US, searches for pet-friendly airlines continue to grow. For example, private airline VistaJet launched a full-service pet-accepting fleet. Called VistaPet, the program takes care of arrival requirements, offers pre-flight fear-of-flying classes for dogs, serves healthy in-flight meals, and provides toys to keep canines entertained in the air.
If you prefer other means of transport. Swedish ferry operator Stena Line introduced dog-friendly cabins on its overnight routes between England and the Netherlands. Each cruise offers 15 dog-approved cabins, which always sell out first.
Companies are also helping pet-parents in easing inter-city travel with animals. For example, Shanghai's PawPaw Pet Taxi exclusively transports domestic animals. All drivers are trained to work with them and can carry pets independently of their owners.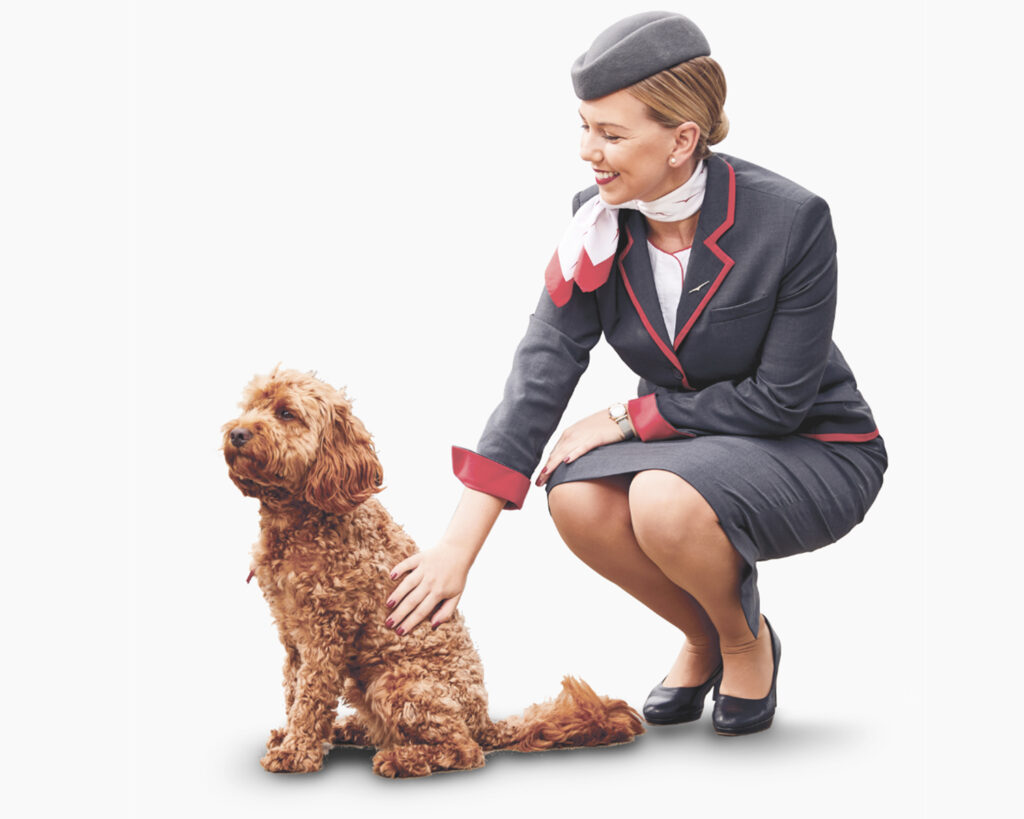 The Pawfect Five-Star Pet Hospitality
Times have passed eventually, when pets were restricted to staying home when half the family headed out for a holiday. Per Hilton Hotels, seventy percent of pet owners say they prefer to stay in accommodations hosting dogs, cats, and other animal companions. And the brands are finally listening! On the luxurious side, Portofino's upscale Belmond Hotel Splendido, guests can enjoy a dog-and-me spa treatment (complete with dog-sized fluffy robes) and private canine-friendly shopping excursions at local boutiques!
If you like indoor treats … head over to Sydney's Pier One Hotel, and spoil your pet with a doggy minibar loaded with dog-friendly snacks. Or take your pup to The Gantry Restaurant for a tasting menu for furry friends. If you need something more relaxing, dogs can ease their post-travel nerves at the Hilton UK with a calming herbal tea and then refuel with a 'Beef Doguignon' consisting of brisket, potatoes, corn, beans, and gravy.
While the above may seem quite lavish, budget-friendly travel can also mean pet-friendly travel! Just look to Chicago's Ambassador Hotel, where visitors receive a map of local dog-friendly restaurants upon check-in. Meanwhile, Airbnb overhauled its pet policies: hosts who allow pets can now add damage protection to properties and incorporate pet fees into listings.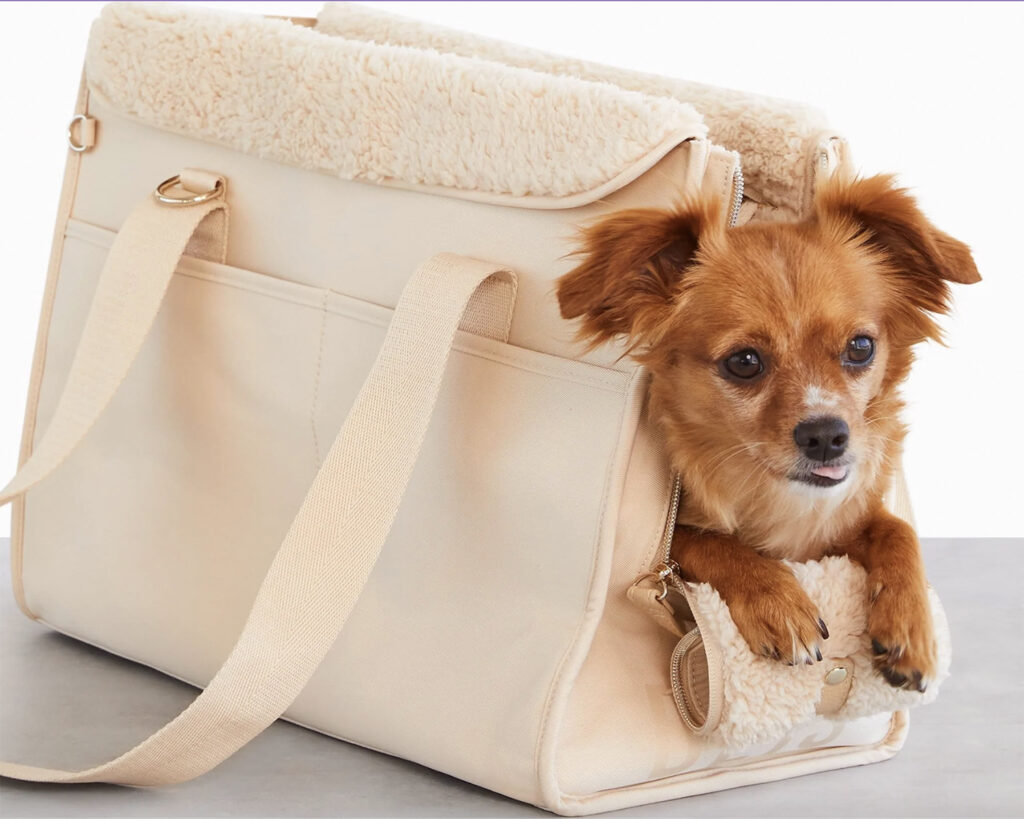 Pet-Friendly Planning & Excursions
The more pet owners spend their vacation and holiday with their furry loved ones, the more the demand for support services is rising. This includes design-savvy carriers to yelp for dogs, as planning and logistical aids are essential for pet owners.
For short trips, Californian brand Béis makes minimalist bags for small dogs. While Toronto-based Noots reimagines the cat crate as a streamlined bag made from vegan leather.
Keeping up with the theme of an aesthetic approach, the Melbourne publisher Four&Sons produces guides to New York and London, providing a list of pet-friendly and design-focused restaurants, activities, and hotels.
And also bloggers and influencers are becoming valuable pet-travel resources. Notable doggy influencers include Andrew Knapp and Blizzard, and Lul, while cat travel influencers are also rising; see Sponge Cake the Scottish Fold.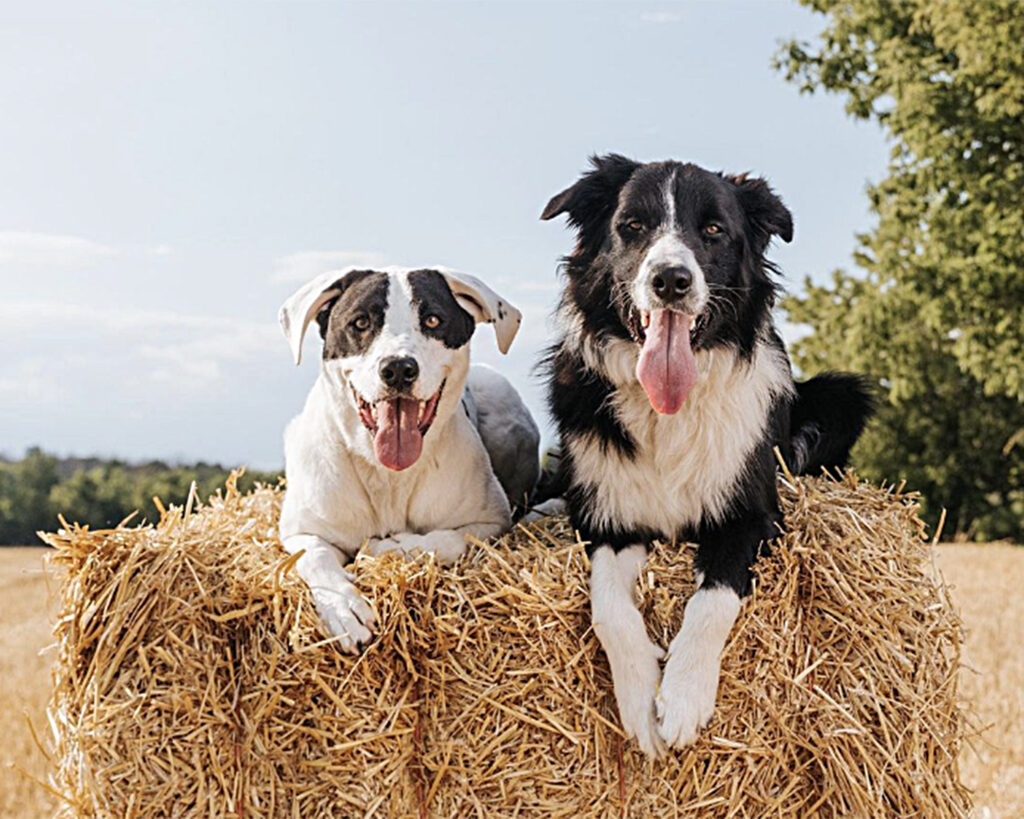 How are you planning on traveling with your pets this year? Are you taking them on a road trip or a fancy staycation? Even if you forego the Ritz, plenty of furry-friend accommodation options exist for all budgets and travelers. Let us know in the comments!