The frozen scoop
Are you tempted to indulge in an ice cream treat once the weather heats up? You got plenty of company. Last summer, a survey conducted by OnePoll, on behalf of I Love Ice Cream Cakes for National Ice Cream Month produced many nostalgia-laden findings. Overall, the average person associated eating ice cream with summer and said they returned to their 10-year-old selves. Eating ice cream makes people feel happy (36%), satisfied (34%), and relaxed (30%). More than half noted their flavor preferences had changed since childhood. Many desire to beat the heat with innovative ice cream products in the warmer months ahead. At the same time, the market and social media respond to the demand for unique flavors and texture collaborations.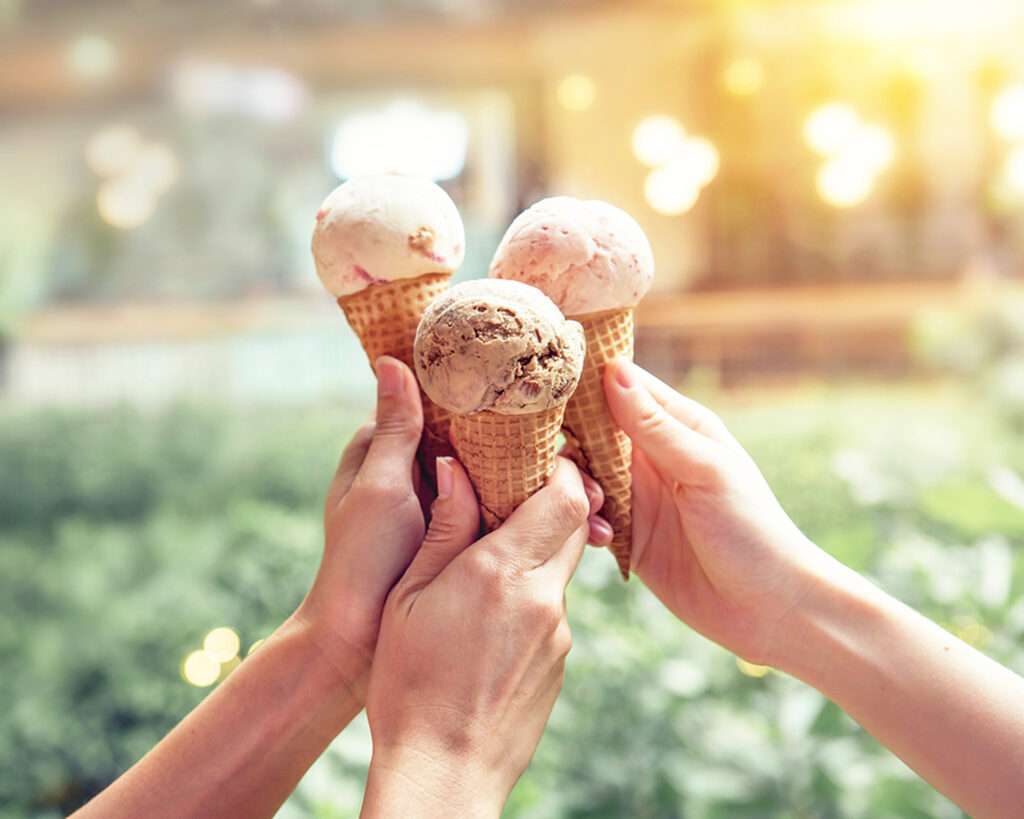 Viral ice cream trends
Hardly anything remains off-limits in the brave new world of ice cream meets TikTok trends! If you like dipping your French fries into milkshakes, then the McDonalds's hash brown ice cream sandwich has made your dreams come true. You can achieve the controversial combination by scooping the contents of a McFlurry between two crispy hash browns. TikTok user Golnar Ghavami, aka @golisdream, shared her "sweet guilty pleasure" of ice cream wrapped in a Fruit Roll-Up. Adding ice cream to the fruit-flavored sheet allows it to freeze instantly, producing a pleasantly spine-tingling crunch Ghavami calls "so satisfying." If you want a healthier hack, try TikTok innovation cottage cheese ice cream. Lainie Kates shared her strawberry-cheesecake cottage cheese-based ice cream recipe, gushing, "I still can't get over this healthy ice cream hack that has almost 60 grams of protein."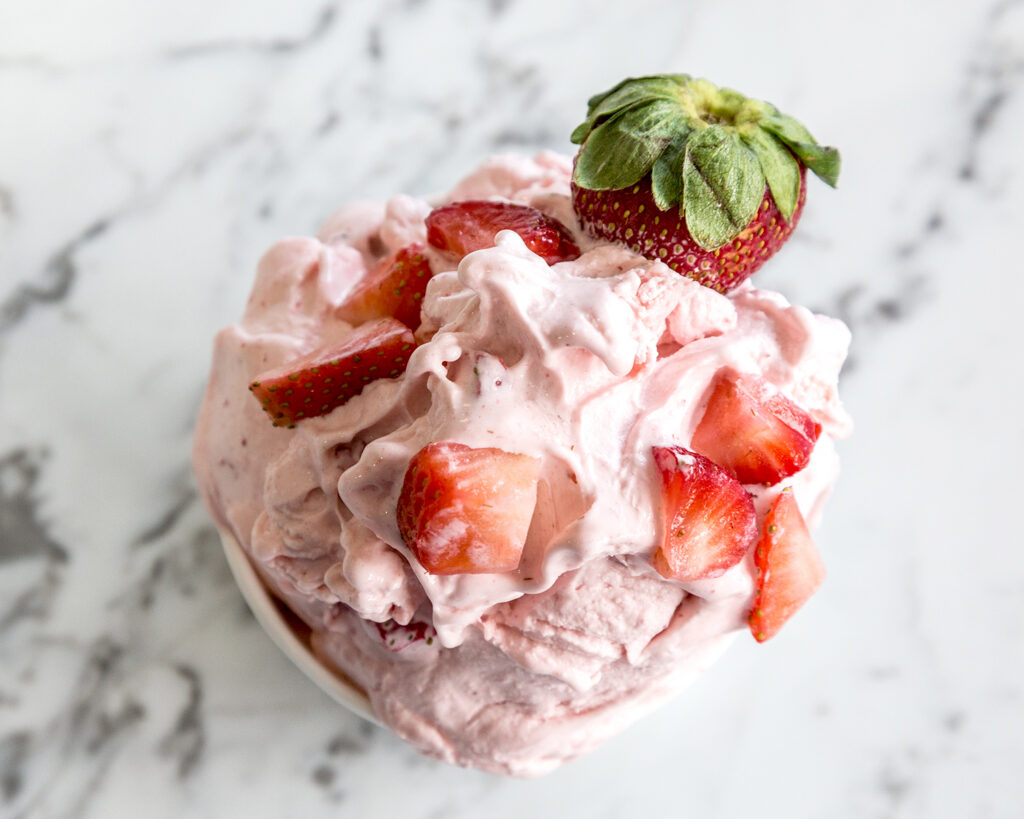 Cone collaborations and more
Häagen-Dazs and world-renowned pastry chef Pierre Hermé, known for his exquisite macarons, have developed a magical new macaron ice cream range hitting shelves in the UK & France. How about trying one of the three variants: Double Chocolate Ganache, Strawberry and Raspberry, and Yuzu and Lemon. Additionally, in the UK, flavors inspired by afternoon tea include Orange & Pomegranate Tart and Blooming Blueberry Tart. The company's new Butter Cookie Cone, a "cone for grown-ups," wraps classic ice cream choices "in luxury." Speaking of luxury, European ice cream makers and academy irca challenged themselves to consider what consumers want in 2023. Together with their Ice Cream Masters, they rethought three classic flavors, Coffee, Caramel, and Pistachio. The union of research and balance of flavor/texture resulted in two new variety creams JoyCream Caffè Biscotto and JoyCream Caramellato, and the flavoring base JoyPaste Pesto Pistachio. In the U.S., Hidden Valley Ranch and their signature dressing teamed with Van Leeuwen on Hidden Valley Ranch limited-edition ice cream.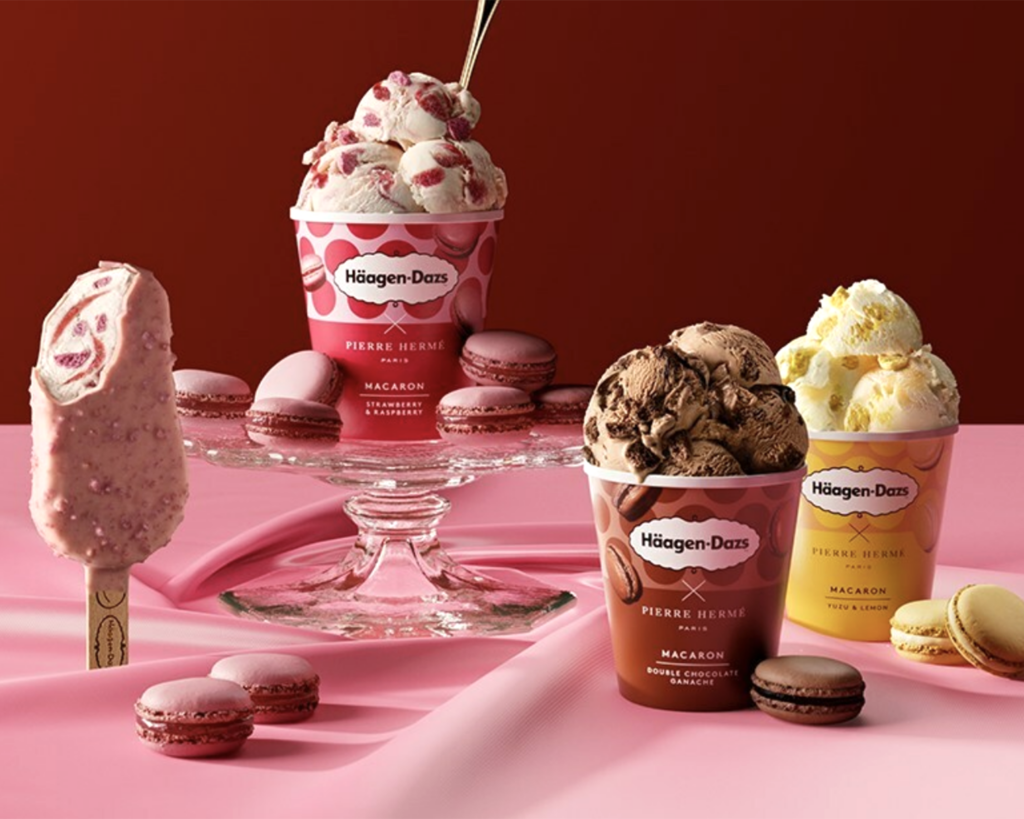 Everything but the kitchen sink
For ice cream connoisseurs, adventurous new options abound with plenty of sweet and savory kitchen ingredients. Jeni's Splendid Ice Creams has dropped limited-time flavors such as Homemade Banana Bread and a brief return of Everything Bagel ice cream. Salt & Straw enters as an innovative ice cream company. It continues to receive buzz-worthy praise for its unique flavors. They recently partnered with Sri Lankan Hoppers restaurant in London on Hoppers Caramelized Roti with Bone Marrow Fudge.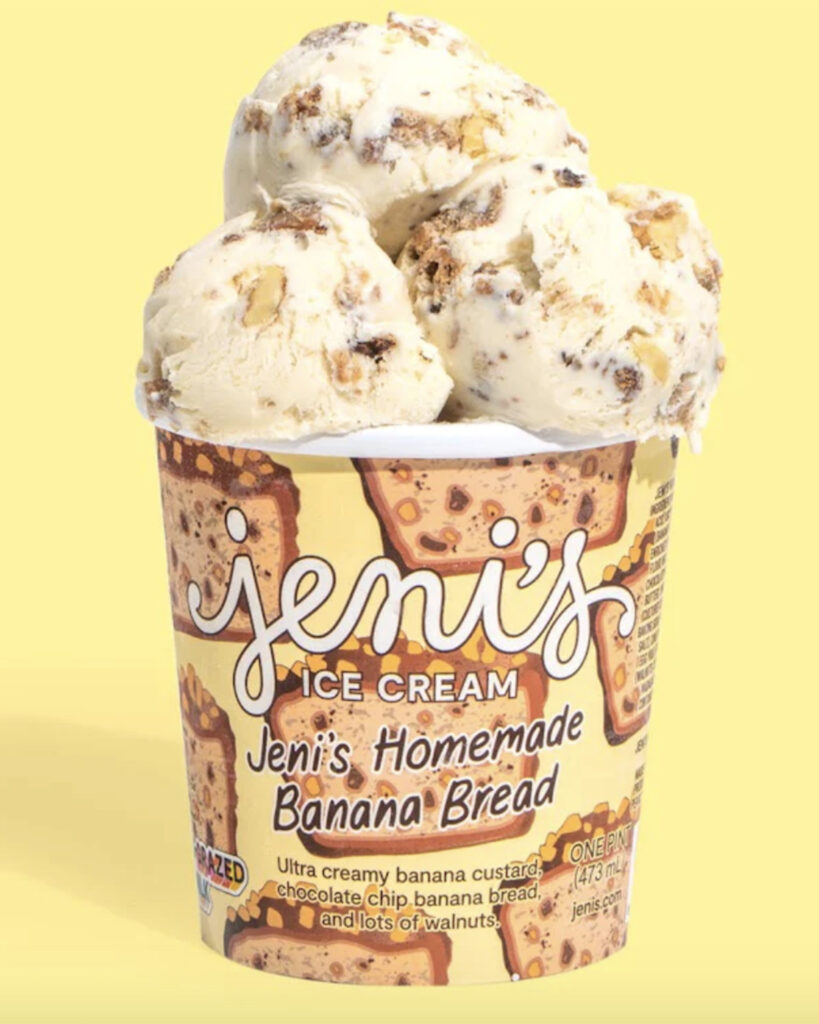 Creamy & conscious
Salt & Straw has also been making news in the ice cream industry by upcycling ingredients. Their Upcycled Food Series of eco-friendly flavors linked them with Portland-based Urban Gleaners to source Day-Old Bread Pudding & Chocolate Ganache Ice Cream. Upcycled barley from Evergrain beer production adds to Malted Chocolate Barley Milk ice cream, the first allergen-free non-sorbet. On the non-dairy side, Breyers released an oat milk version of their classic vanilla ice cream with sustainably sourced vanilla. Climate-conscious Alec's Ice Cream creates their product with certified regenerative organic ingredients and stomach-friendly A2 milk protein milk. You may purchase more traditional flavors and inventive Honey Blueberry Lavender solo or in alec's "Super Sampler" pack of your favorite picks!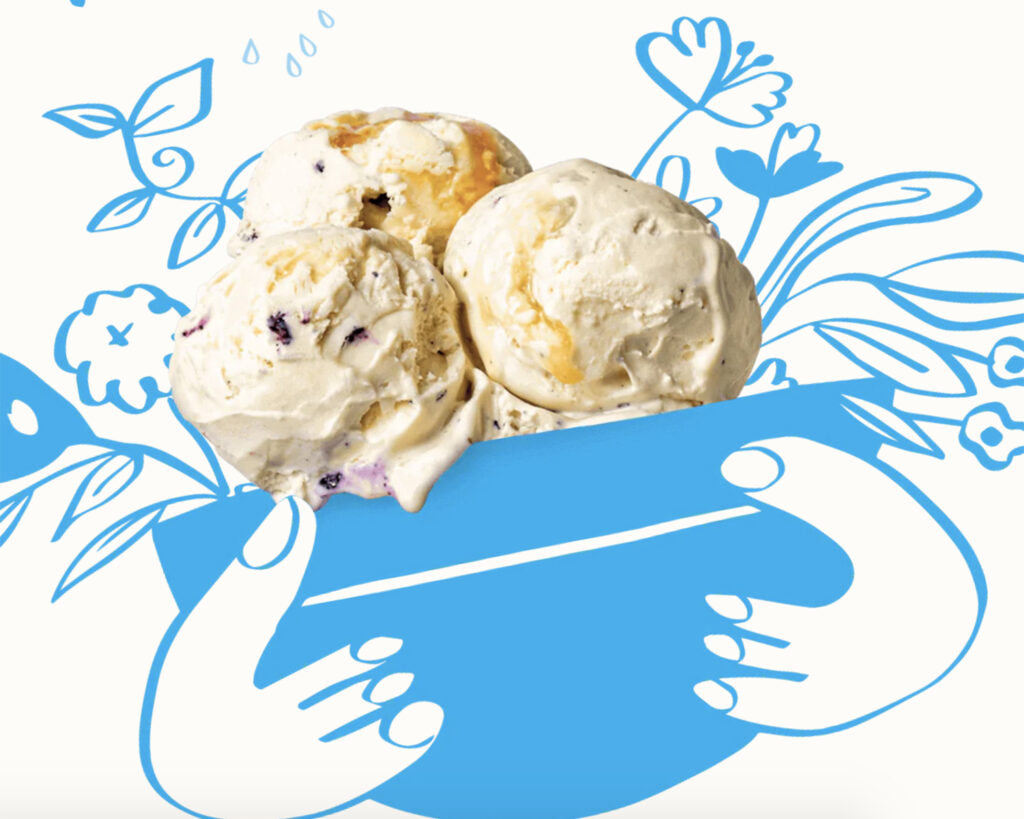 Look out for new savory flavors, creative collaborations, and sustainable entries in the global ice cream market. Let us know your favorites and if you try anything else that sparks your interest and taste buds!