Mexico – A Fiesta for Creative Souls
The Mexican fiesta paints a colorful picture in our heads once we pronounce the word. Dancing people, colorful cloths, tasty food … This source of inspiration might elevate your creativity in design, food, and beauty in just seconds. Teeming with cultural richness and creative diversity, destinations like Mexico City, Tulum, Guadalajara, and Oaxaca will surely awaken your senses and spark your imagination. In Mexico City, the contemporary art scene and design district provides an array of galleries, boutiques, and studios. On the other hand, Tulum's bohemian beach vibe and burgeoning food scene attract foodies and designers alike. Guadalajara's blend of modern architecture and traditional craftsmanship offers designers a rich source of inspiration. Finally, Oaxaca's ancient ruins and artisan community provide a glimpse into Mexico's rich heritage and artisanal traditions. Read on to learn more about the country's impressive, inspirational design, food, and beauty offerings.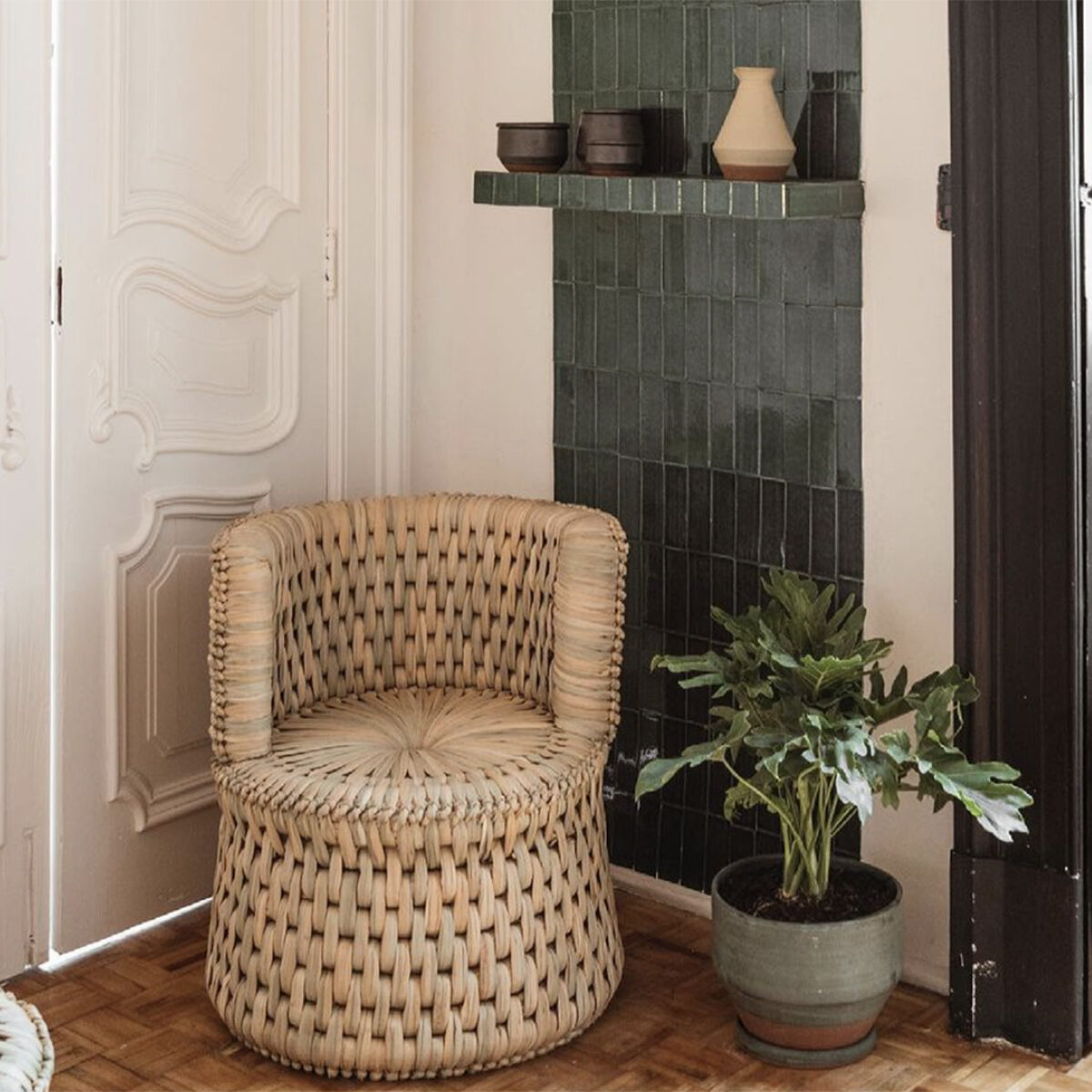 Evolving tradition with design
Mexico's artisanal culture and design scene are booming, blending ancient techniques with cutting-edge innovation to produce stunning, one-of-a-kind pieces. A new generation of designers is taking inspiration from the country's rich history, using locally sourced materials, and collaborating with skilled artisans to create works seamlessly merging craftsmanship and contemporary design.
Txt.ure pays homage to pre-Hispanic techniques while infusing them with a modern twist. Their pieces blend old and new, incorporating woven textiles and natural dyes. Rrres highlights an Oaxaca-based project evolving traditional wool rug making. In addition, they experiment with unconventional materials like red clay ceramics, palm weaving, and carrizo, resulting in unique designs.
Michelle Gratacós-Arill of Mexico City's FGTC design studio is transforming the design landscape with her visions. Mexican architecture and heritage inspire her iron-made accessories for plants and outdoor furniture. Her space, form, and color use encourage people to play and experiment with their environment.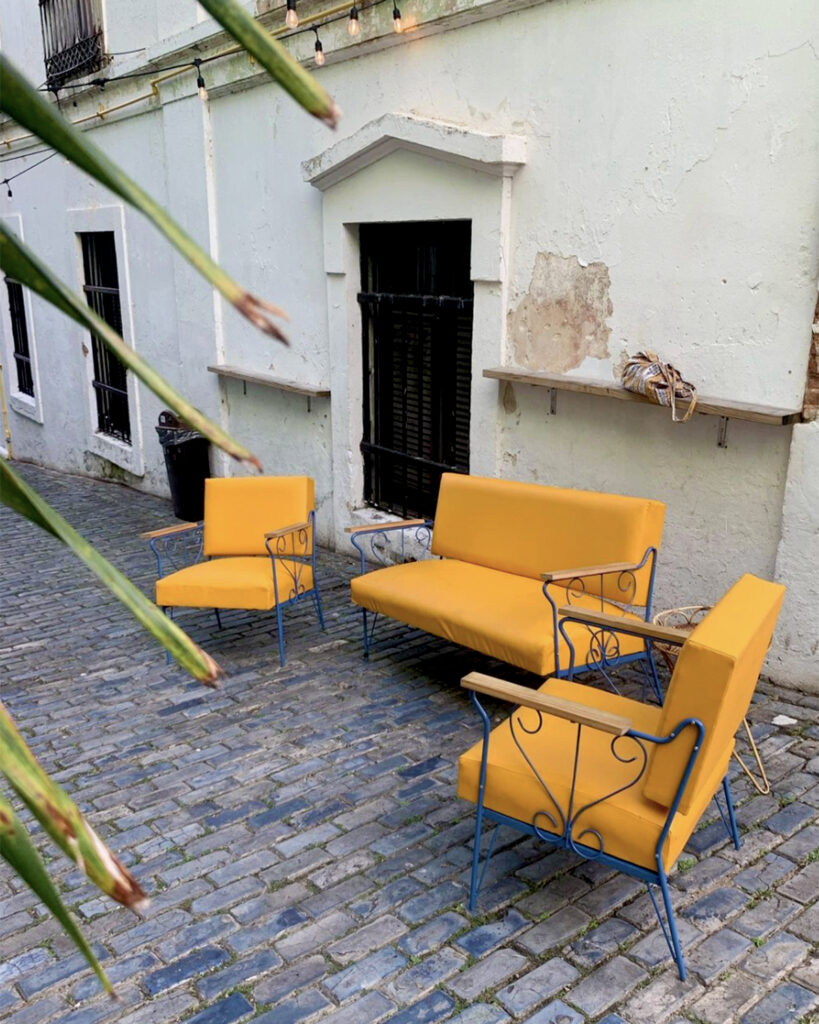 Local foods with a twist
Mexico's food scene is teeming with innovation, creativity, and mouth-watering surprises that will leave foodies wanting more. From the famous street tacos to the emerging haute cuisine, Mexican food is breaking boundaries, taking inspiration from the country's rich heritage, and merging it with global influences.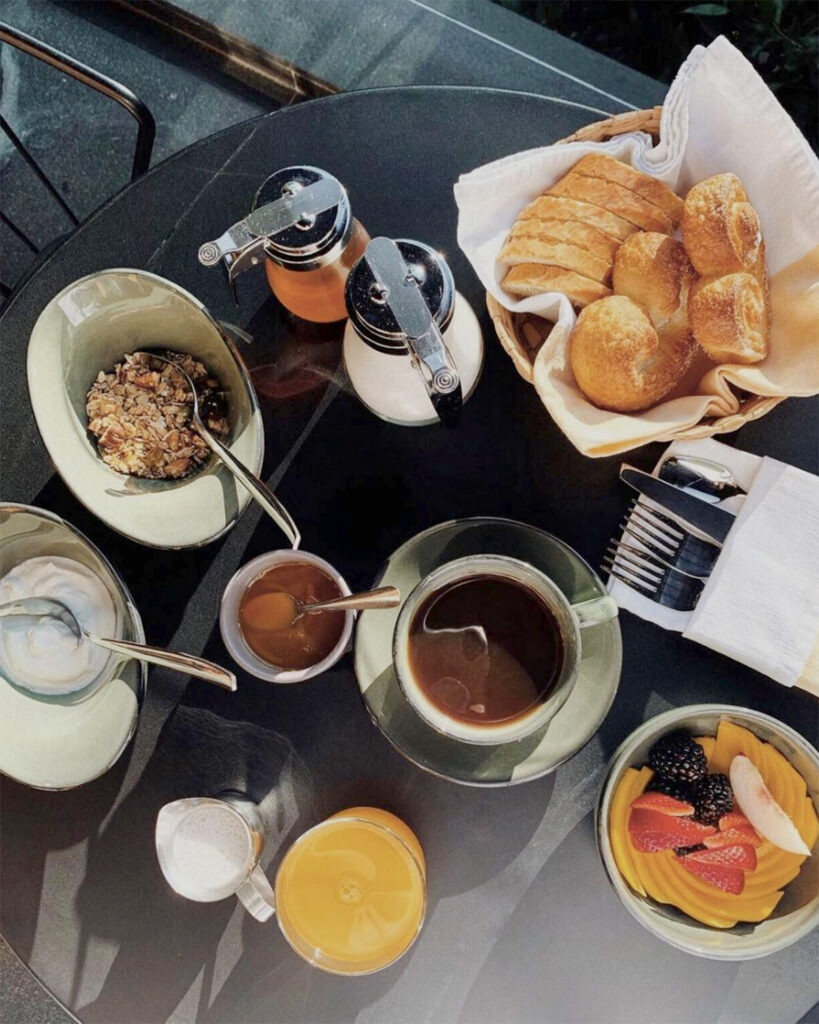 In the heart of Mexico City, you'll find restaurants like Ignacia Guest House, Pujol, and Molino El Pujol, innovating and gaining recognition for themselves with their gastronomic evolution. Molino El Pujol's tasting menu is enterprising—spotlighting traditional Mexican ingredients in unexpected and imaginative ways. At the same time, Manzanilla, in Baja California, focuses on local seafood-driven cuisine that has gained worldwide recognition.
More than just the fine dining scene is gaining momentum—Mexican street food culture is expanding too with food trucks, pop-ups, and small restaurants emerging on every corner. Innovative culinarians are taking classic dishes and giving them new twists, like La Panga del Impostor, where you'll find combinations of octopus and prensado (pig skin deep fried and topped with gravy). And if you have a sweet tooth, Piloncillo & Vainilla offers an array of traditional and experimental sweets, like the famous donut-shaped churros filled with ice cream.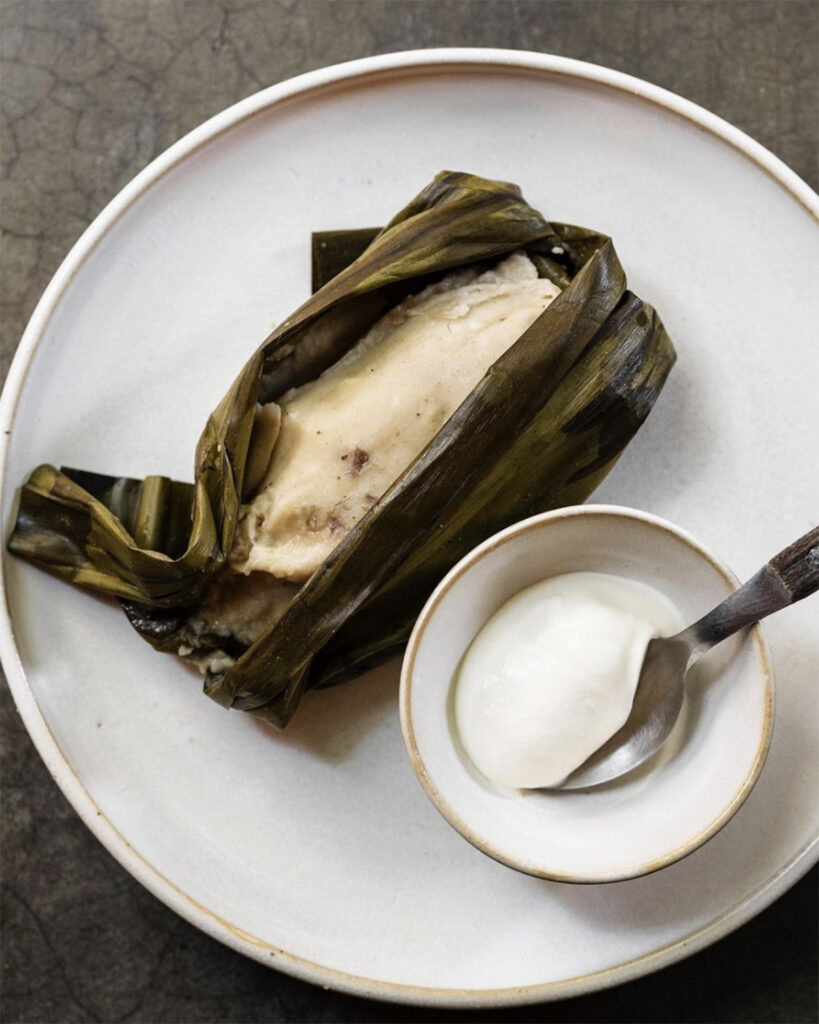 In the Yucatán peninsula, cochinita pibil (slow-roasted pork) and papadzules (tortillas filled with boiled eggs and pumpkin seed sauce) represent staples you must try, while in Oaxaca, mole reigns the menu, with dozens of variations found throughout the region.
Environmentally-friendly beauty
New brands are revolutionizing the industry by blending ancestral wisdom with cutting-edge tech and science-backed innovation to create high-performance, sustainable products that pay homage to the country's roots. This makes it obvious that Mexico belongs to the world's top ten markets for cosmetics and personal care products – the projected market value is set to skyrocket to US$19.48bn by 2028, thanks to a growing labor market and rising disposable income. On the other sid, the pandemic and global cost of living crisis have got shoppers thinking twice about where they're spending their hard-earned cash. So, savvy consumers seek skin-minimalist-led solutions that streamline their beauty routines and won't break the bank.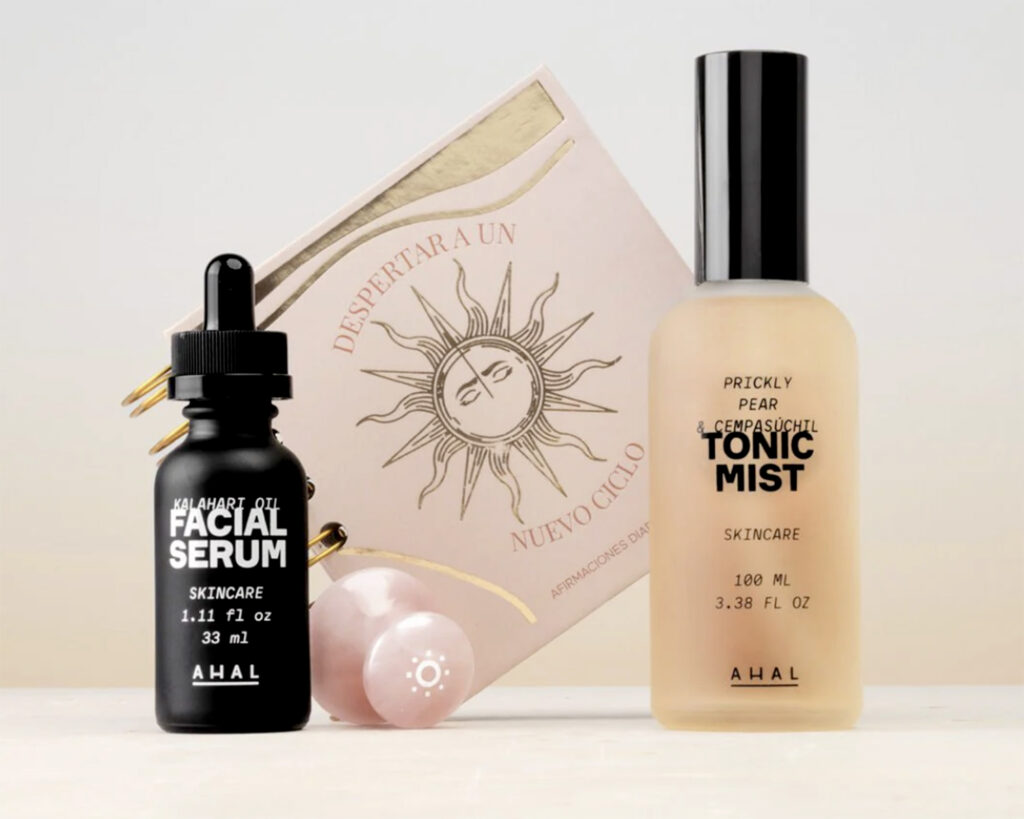 Enter Gen Z and Millennials, who shop based on their values and principles. These cohorts focus on ethical and sustainable beauty solutions, and Mexico is leading the way. Check out Rayito de Luna, a B Corp-certified personal care brand that uses the finest Mexican raw materials, supplies, and skills to create top-notch products. They are focusing on sustainability and ethical production, making them a fan favorite for consumers who want safe, effective, and planet-friendly beauty products. Another brand with a similar ethos—Ahal. Founded by a chemical engineer, the brand blends traditional Mexican herbalism with science to create cosmetics free from excessive ingredients and kind to your skin. The natural ingredients are biodegradable and packed with antioxidants and vitamins that tackle common skin issues.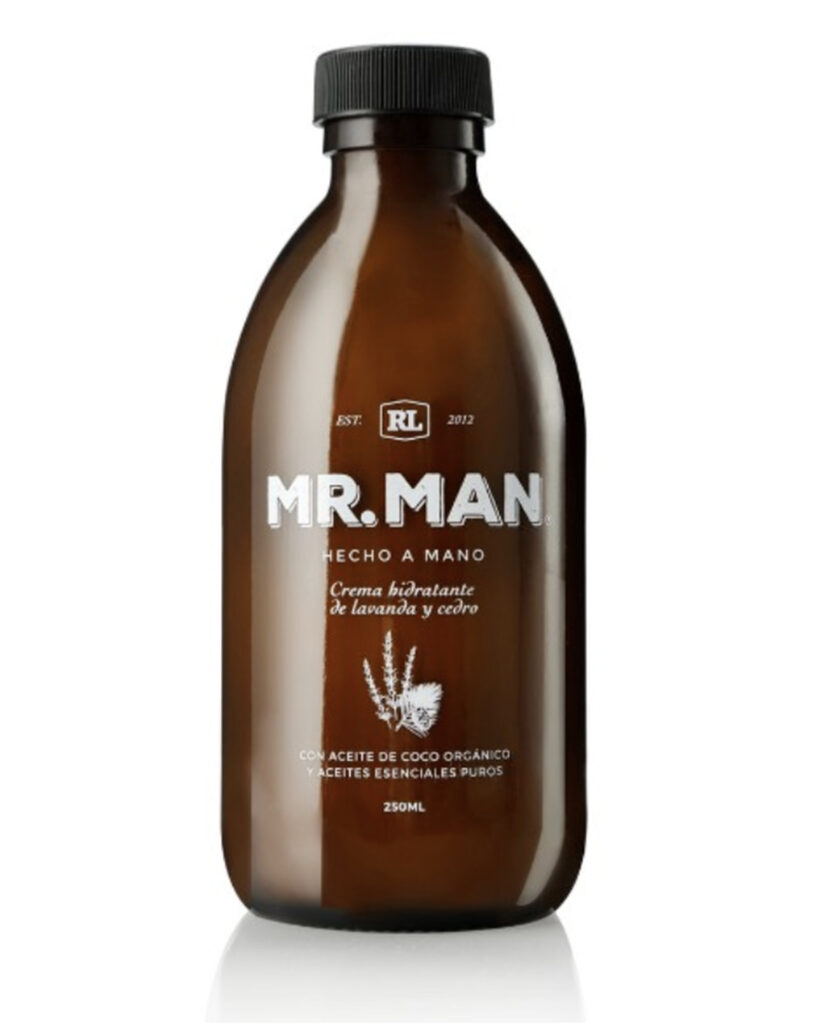 With its vibrant and dynamic culture, rich history, and diverse landscapes, Mexico as a destination will provide creative and innovative inspiration to anyone looking to explore new horizons and expand their artistic and cultural horizons. So, what are you waiting on? Pack your bags and comment below to let us know when you're booking your flight!