From field to fashion: Make strawberries your pick of this summer.
Can you imagine a world blanked of the allure of the mouthwatering strawberry that has captivated our senses for centuries? Here comes the good news: While the warmth of summer surrounds us, strawberries enter their prime season. They are tempting us with their sweet, tart, and juicy essence.
The history of strawberries traces back to the 1300s. At that time, farmers in France first cultivated the tiny red delicacies. Ever since, people have been immersing themselves in the appealing charm of this delicious berry.
Fragara ananassa, the Latin name for the modern strawberry, came about through a fortuitous accident. A Chilean strawberry cross-pollinated with a Virginia strawberry. This chance encounter birthed the strawberries we know and love today.
Let's dive into the wealth of experiences strawberries offer – savoring their exquisite flavor, cultivating them in your garden, and even incorporating them into your fashion and home decor.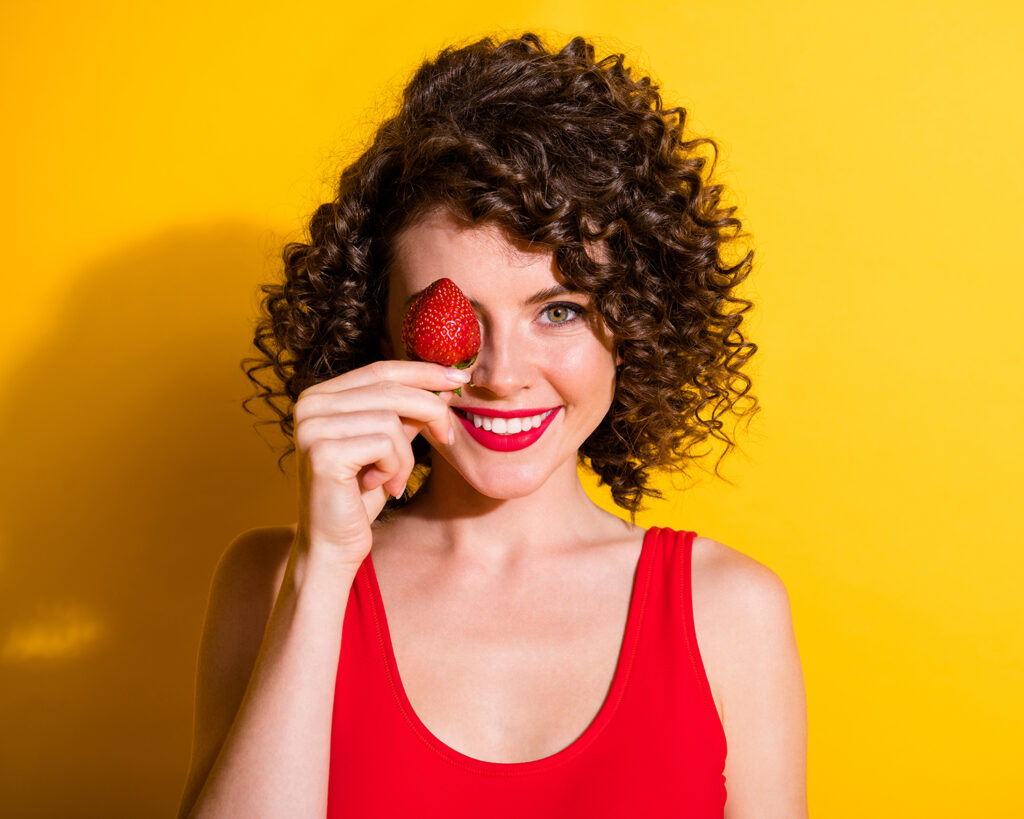 Deliciousness Defined
Eating strawberries equates to a unique sensory feast. As the warmer months approach, food brands celebrate the strawberry summer. They are offering delicious options, from refreshing beverages to decadent candy.
To truly relish the best strawberries, look for them during late spring and early summer. Then, locally grown berries are reaching their peak and offer the most exquisite taste. When selecting fresh strawberries, bright-colored, aromatic, firm, and plump berries with fresh-looking green caps taste the best.
Food and beverage purveyors, too, have recognized the key to a customer's heart. It lies in a strawberry treat, with nearly 37% of restaurants offering strawberries on their menu. For instance, Monster launched the Strawberry Dreams. The zero-sugar beverage perfectly balances tartness and sweetness. Dr. Pepper added Strawberries & Cream to its permanent lineup. While Wendy's brought back the Strawberry Frosty, an iconic way to beat the summer heat. McDonald's too stands on the trend, introducing the Strawberry Shortcake McFlurry.
Interest in strawberries hits peak season too
Strawberries have experienced a resurgence in popularity recently. Social conversations about berries have risen by more than 17% in the past year. How come the sudden fascination with these ruby-red gems? One reason could relate to recent innovations in strawberry cultivation.
We got introduced to the world of the Omakase Berry. The rare and exquisite strawberry variety grows in the picturesque Japanese Alps. Traditionally exclusive to Japan, these berries have made their way to New York City thanks to state-of-the-art indoor farming techniques. Oishii, a renowned name in the strawberry world, also introduced a berry called the Koyo Berry. It closely resembles the Omakase Berry, and brought a delightful twist of increased firmness and tartness.
What sets these berries apart? Their unique cultivation method. Compared to conventional berries, Omakase and Koy Berries grow on vertical farms. This allows for year-round production and the freedom to enjoy these fruits at any time.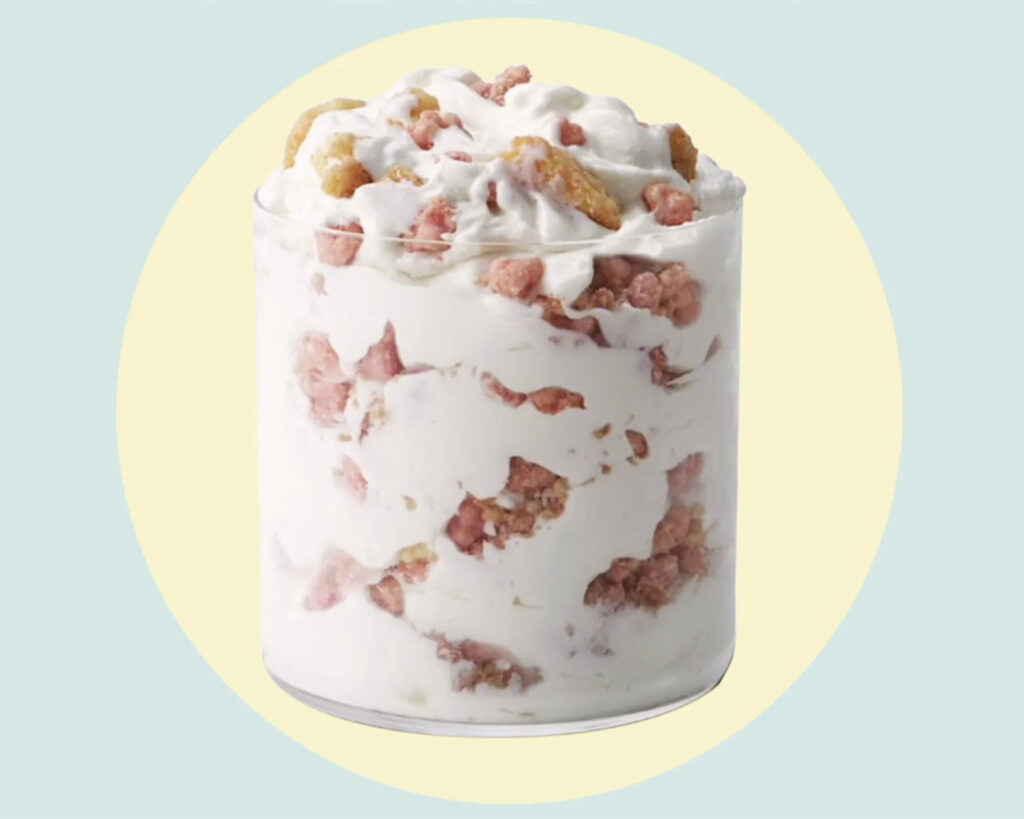 A Recipe for Fun: Strawberries in Fashion and Home Decor
Strawberries bring the sunshine indoors in their own unique way. Trend expert Dayna Isom Johnson from Etsy suggests that fun motifs like strawberries bring playfulness and joy into our spaces. The strawberry-themed home has gone viral on platforms like TikTok. It is captivating millions with videos showcasing strawberry-themed vases, mugs, pots, puzzles, and more.
And we have to include the fashion and beauty world, where strawberries have found their place of influence. Strawberry accessories and clutches make a fruity statement, adding flair to any summer ensemble.
The latest beauty trend features strawberry milk nails. According to celebrity nail artist Brittney Boyce, chic strawberry milk nails exude the same creamy elegance as milk bath nails with a sheer pink strawberry twist.
The strawberry season has come upon us! Why resist? Let strawberries captivate your senses and infuse your life with sweetness and joy! Share your favorite strawberry inspirations in the comments!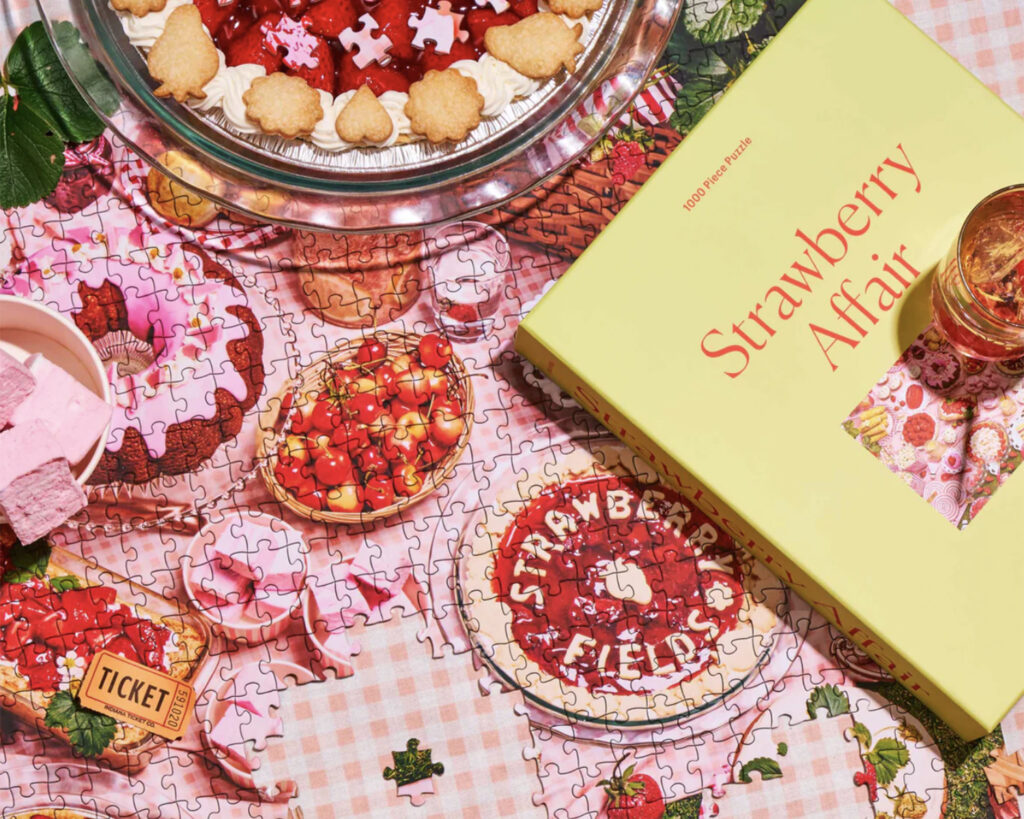 The strawberry season is upon us! Why resist? Let strawberries captivate your senses and infuse your life with sweetness and joy! Share your favorite strawberry inspirations in the comments!