At the edge of south-east Europe
Have you noticed backgrounds of Lisbon turning up in interior design and travel resources, as well as social media? A Portuguese wonder, Lisbon got named one of the five top destinations by about 5,600 Bumble users. They had participated in a June survey regarding the global "wanderlove" dating trend. Over half (52 percent) said they considered dating abroad a fun way to learn about a new culture. Italian brand Max Mara showed their Resort collection in Lisbon last summer. Creative Director Ian Griffiths got inspired by his visit to the Calouste Gulbenkian Foundation and Portuguese Fado music. Lisbon has risen in the top city rankings, attracting new talent and fresh brand and culinary concepts. While we recommend trying the famous seafood and pasteis de nata (egg tarts), slow food and contemporary ideas are rising. Inspirational city interiors balance traditional materials with modern aesthetics. Look to Portugal Manual, an incredible guide for visitors seeking artisanal resources. The city also emerges as a manufacturing hub redefining fashion, prioritizing sustainable labels and credentials. If this sounds like a destination to add to your travel bucket list, read on!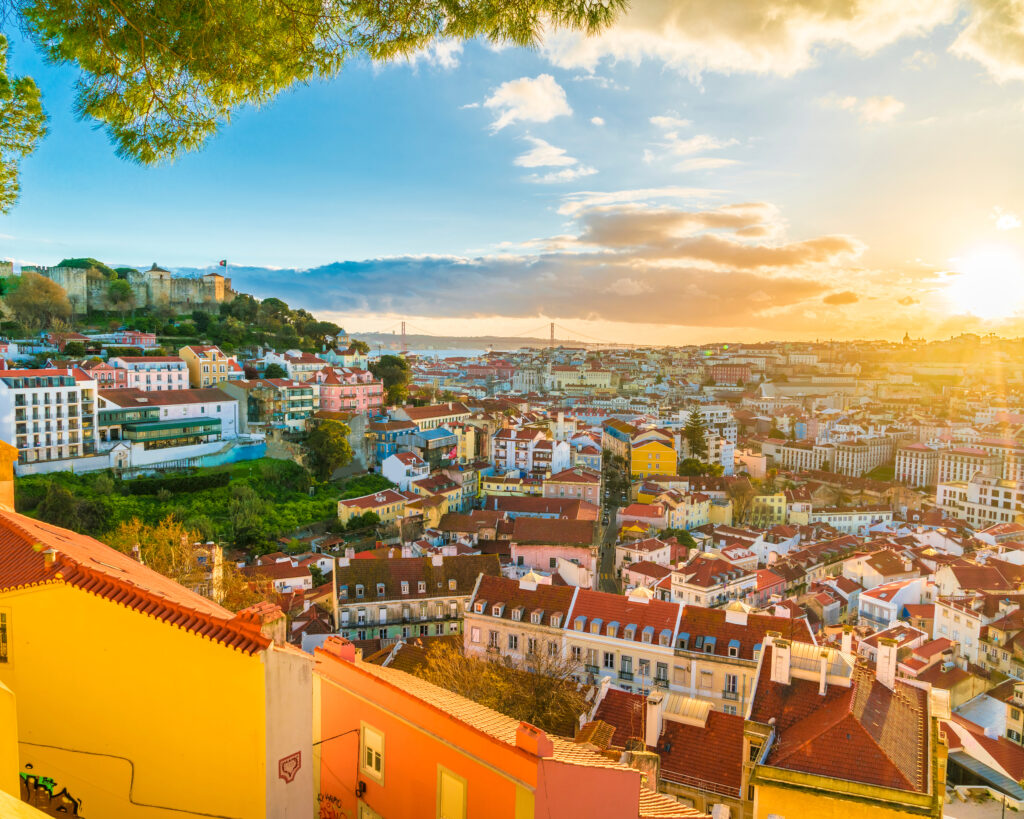 Neighborhood watch
If you appreciate a bohemian vibe with trendy stores, bars, and restaurants, then Bairro Alto/Chiado might become your scene. Many pedestrian-only streets make for easy exploring. Nearby, Chiado impresses with historic stores and cuisine. For authentic Portuguese pastry, visit Pastelaria Alcôa. Or go to one of Lisbon's most exciting and revitalized neighborhoods Príncipe Real. New food and drink spots are primarily located in Príncipe Real Square. Dramático offers indulgent people-watching and coffee. For those seeking vegan, sugar-free, lactose-free, and gluten-free gelato options, explore UAO. One of the central areas in Lisbon, Estrela, offers a lively neighborhood feel with shops and restaurants. Visitors can also find calm in the residential living and parks. Jardim da Estrela, perfect for a romantic stroll, features a landscaped garden, plant-filled greenhouses, sculptures, waterfalls, and a family-perfect children's playground.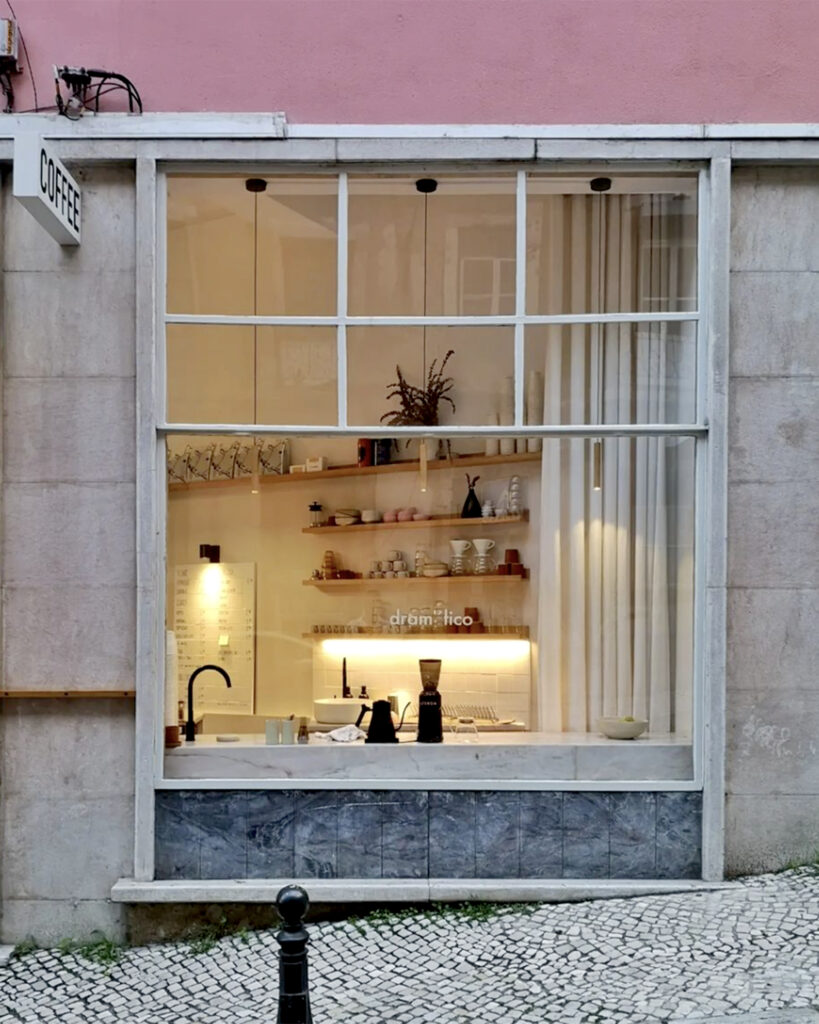 Notable Retail Shops
Make your trip feel complete with some local finds and trinkets. Symbols Lisboa offers an entire lifestyle concept. You can find home décor, apparel, accessories, jewelry, and cosmetics, primarily responsible Portuguese and French brands there. La Paz, a menswear label, features signature menswear sweatshirts, durable work jackets, and cotton T-shirts inspired by the Atlantic Sea. You can see "The sea is our soul" tagline in in-store merchandising with fishnets and crates. Cécile Mestelan, a French artisan, offers ceramic household wares with sand-derived textures and hosts workshops in an intimate atelier with long marble tables. Benamôr, a centenary Portuguese perfumery, creates simple aromas in cologne and soaps, modernized with cruelty-free concepts and great packaging inside a trending pink store!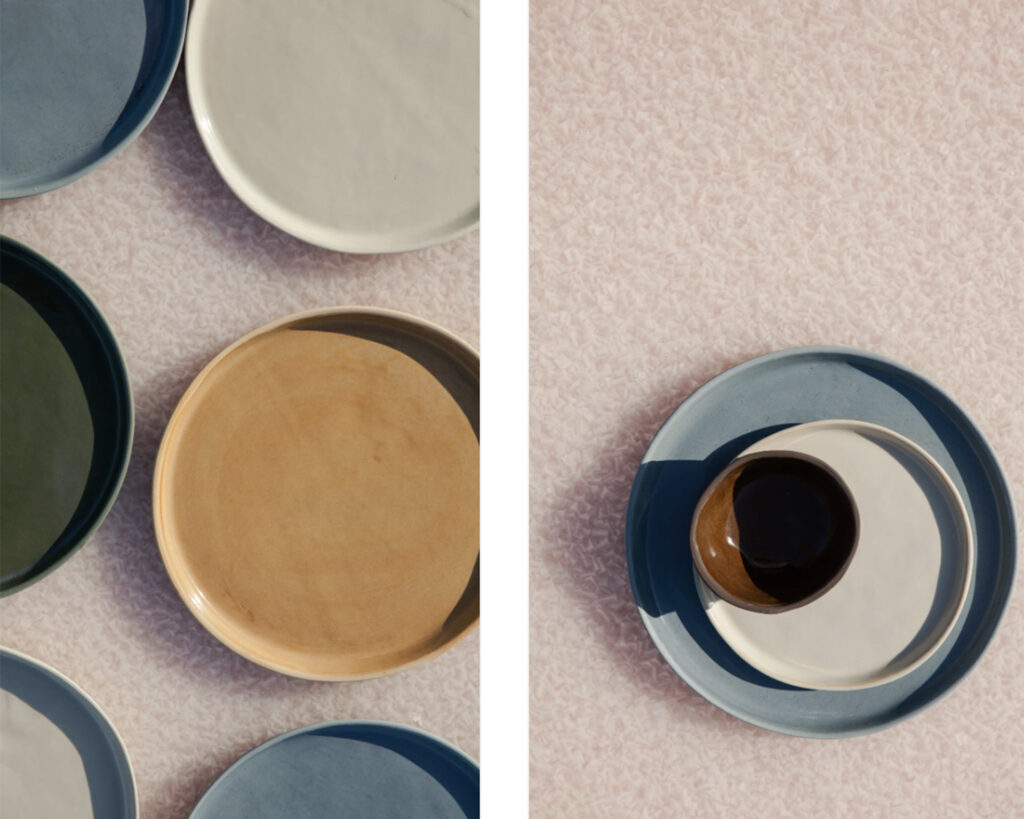 Yummy Eats
Another way to make your trip to Lisbon complete – consider some worthwhile foodie visits. Ofício offers traditional Portuguese fare in a warm-toned minimalist setting. They attract attention for their alheira croquettes with boiled egg and stuffed spider crab. Anthony Bourdain put a bigger spotlight on local gem Cervejaria Ramiro, with a three-floor beer hall and shellfish specialty. Prado, all about farm-to-fork and modern Portuguese fare, offers organic, biodynamic, and natural wines, as well as at offshoot @prado_mercearia.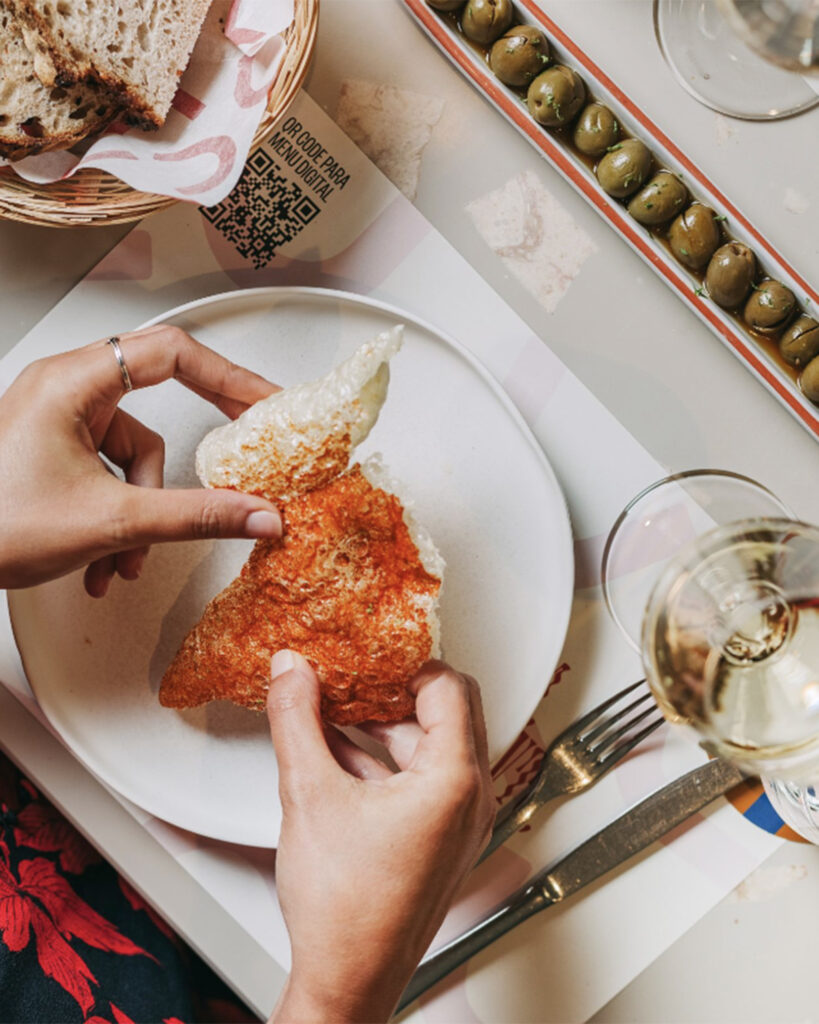 Creative Inspiration
To immerse yourself in Lisbon's innovative and creative scene, stop by at LX Factory. In addition to showrooms from design studios MOR and Pura Cal, this design center features a bookstore (Le Devagar), galleries, ateliers, and fashion/décor shops mixed with eateries and art exhibitions. Also, make sure to visit MAAT -The Museum of Art, Architecture and Technology, located on the banks of the Tejo in Belém, the district from which Portuguese explorers departed. The architecture allows visitors to walk over, under, and through the building and exhibitions. Feira da Ladra, a fair dating back to 1272, dedicates space to handcrafted, kitsch, and vintage items. A must-see destination for ceramics, the fair opens on Tuesdays and Saturdays.
Make sure to consider Lisbon for your next adventure, and let us know which curated attractions appeal to your inner globetrotter!