Pumpkin spice makes an early return
Have you noticed pumpkin spice products appearing earlier each year? Despite seemingly recent popularity, After the British East India Company's emergence in 1600, nutmeg, ginger, cinnamon, and cloves quickly entered everyday cuisine.McCormick, the world's largest spice seller, then introduced "pumpkin pie spice" blend to America in 1934. Once Starbucks® debuted their Pumpkin Spice Latte in 2003, sales of pumpkin spice and nearly anything pumpkin began to grow alarmingly. Starbucks® Pumpkin Spice Latte, celebrating its 20th anniversary, has propelled the #PSL TikTok hashtag to over 7 billion views. Read on to learn more!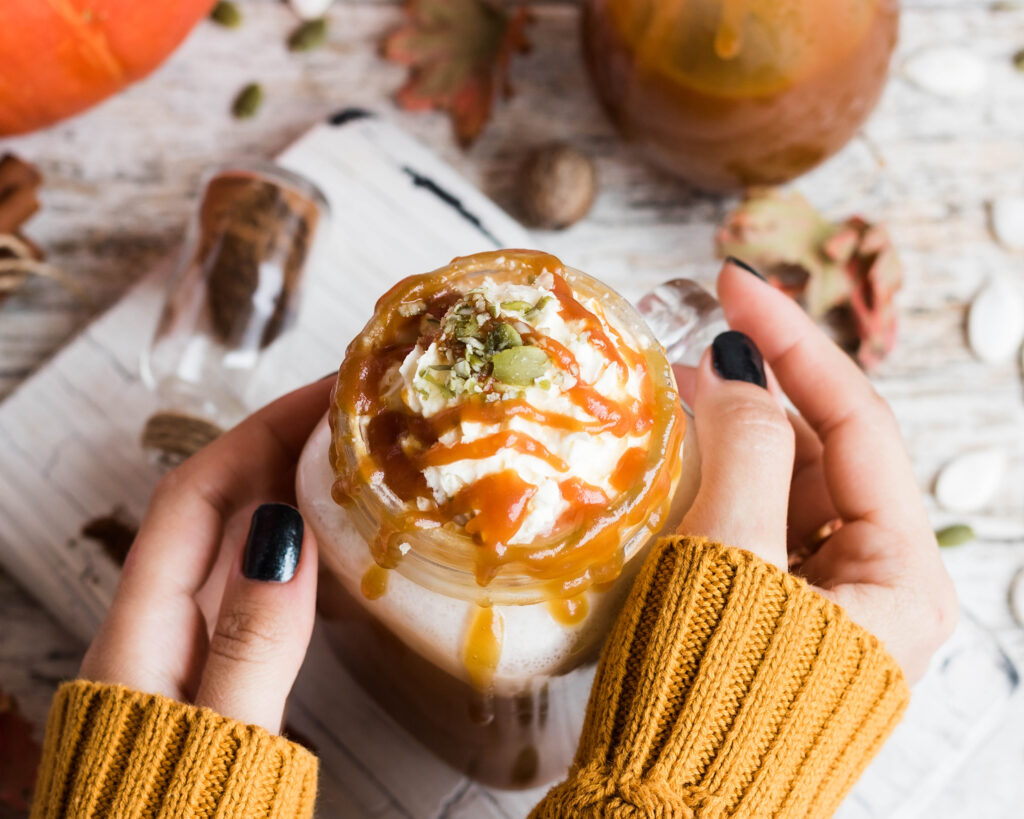 #PSL in extreme
The pumpkin spice craze is on fire with endless creative expressions. For the extreme pumpkin (or autumn) lover, Angelic Diamonds offers a £10,000 "Pumpkin Spice Latte Ring," perfect for coffee enthusiasts. The company markets the ring as "the perfect pairing to level up your coffee cup selfies,…designed to add a little spice to proposals and jewelry collections this season." It boasts a center diamond shaped like whipped cream, surrounded by white diamonds and orange sapphires. Buyers can customize the inside band with a hidden message for a personal touch. On a more accessible note, "pumpkin spice hair color" gains popularity. Global color company Wella considers this one of the top 17 Fall 2023 Hair Color Trends to Know Right Now. Wella defines the trending color as a red-brown blend, offering a multi-tonal twist on copper hair with rich highlights and lowlights. Blog Haircut of the Day provides 32 Pumpkin Spice Hair Color Ideas for 2023, with inspirational drink images to match.
Pumpkins offer cosmetic advantages
Last year, pumpkin began to trend in the beauty world, showing promise as an ingredient with cosmetic value. Traditional and Japanese pumpkins exhibited potential for antioxidant, antibacterial, and hydrating benefits. They had been previously shown to have photoaging and UV damage prevention potential. In their July newsletter, trend agency Spate spotlighted increased interest in pumpkin enzyme masks on TikTok. They observed a 27.4% year-over-year growth in Google searches for pumpkin enzyme masks, particularly videos addressing acne and exfoliation.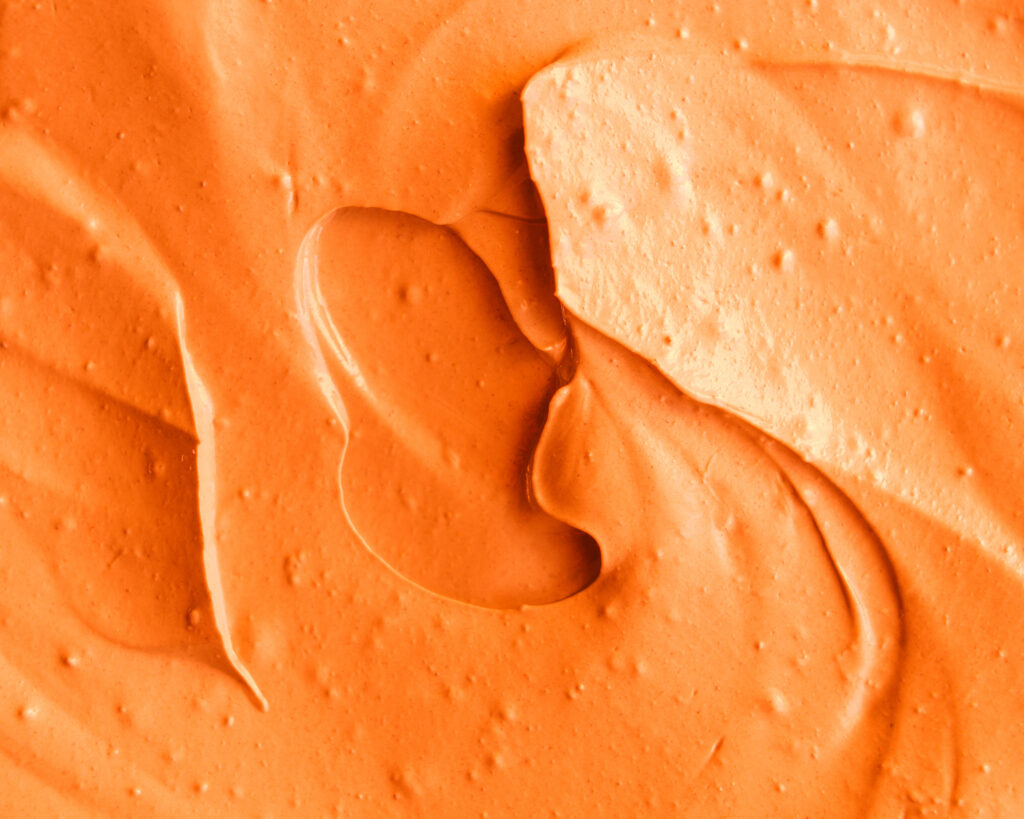 Pumpkins + spice for beauty and home
Celebrity favorite Biba Los Angeles was early on the trend with the Thermal Peel Mask. Consider indulging in this "delicious pumpkin and nutmeg scented grainy mask," which creates a warming sensation on the skin. When removed, the skin feels clean with a "blushy glow." Another to try: Peter Thomas Roth's Pumpkin Enzyme Mask, a triple-threat resurfacer that exfoliates, peels, and polishes while working on all skin types. Ideal for sink décor, Nest's Pumpkin Chai Liquid Soap utilizes wild pumpkin's antibacterial qualities and cleanses with a blend of spicy masala chai, cardamom, ginger, and cinnamon. Voluspa's Spiced Pumpkin Latte Candle adds a perfect home touch, blending kabocha pumpkin, warm spices, coconut milk, and vanilla marshmallow. Upcycle the keepsake pumpkin-colored glass container after the last 50 burning hours.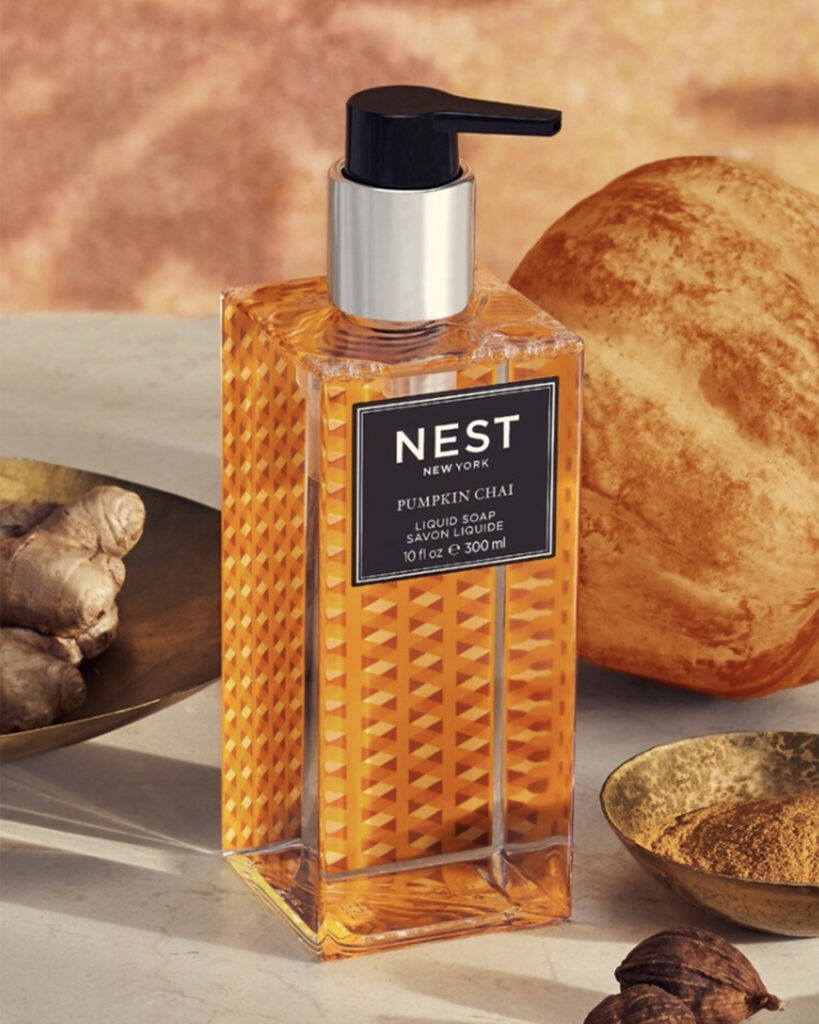 Cozy up to autumn with many ways to embrace pumpkin spice mania. Let us know your favorite ways to take advantage of this flavorful trend!