Unveiling the Peruvian Authentic Tastes
When have you last tasted something so exquisite, the stimulus on the palate lingered for the days to come? To experience it we recommend the flavors from the area around Machu Picchu and a section of the Amazon rainforest in Peru. Peruvians and people from around the world treasure it for its rich, tasty, and natural gastronomy. With a variety of 600 fruits in total, 553 natives in origin, the country offers the world a great diversity of ingredients characterized by delicious, vibrant, and essential nutritional attributes.
Peru provides such diverse and sophisticated cuisine that foodies consider it a paradise. The native, exotic and healthy Peruvian ingredients give us a new perspective and inspire us to look for flavors to enrich the senses.
Among all the exciting ingredients Peru offers, we want to share our five highlights:
Lucuma
Considered a superfruit from Peru that dates back to ancient times, Lucuma provides impressive health benefits—it tastes delicious and can go into ice creams, yogurts, and other preparations. The fruit tastes mellow and creamy with hints of vanilla, peach, and pumpkin.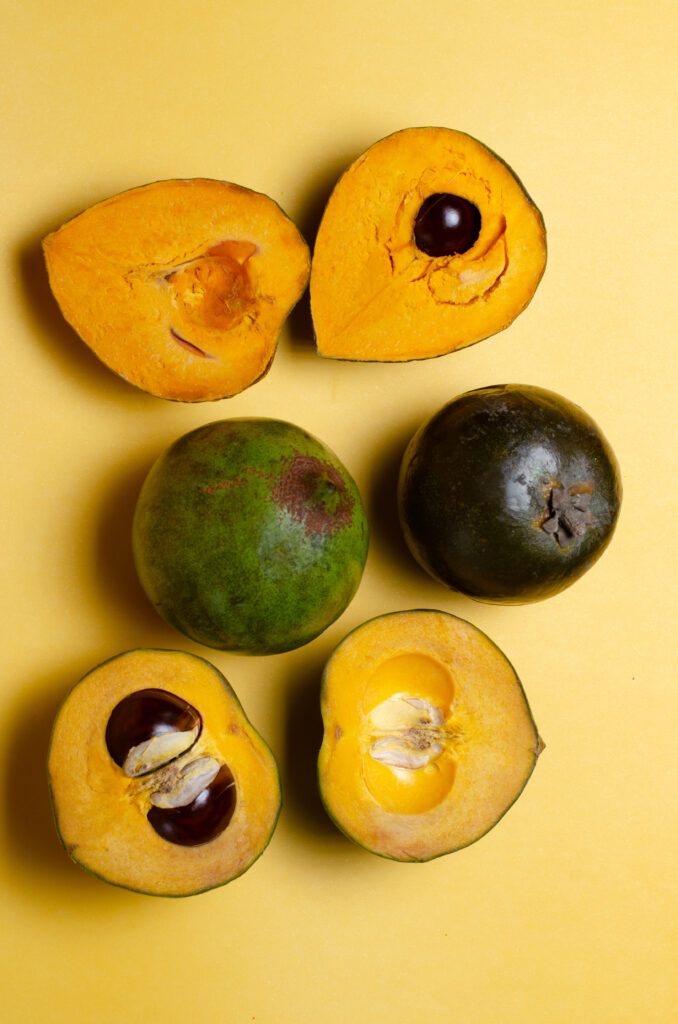 Tuna
A round fruit in Peru, commonly known as the prickly pear or opuntia, Tuna comes in various colors and has thorns on its skin. You can find the fruit across the southern Andean plateau, growing on top of cacti pads. Tunas are gratifying when eaten raw, added to recipes, or turned into a refreshing beverage. The texture is sugary, sandy and creamy. It tastes refreshingly fruity and with a little bit radish.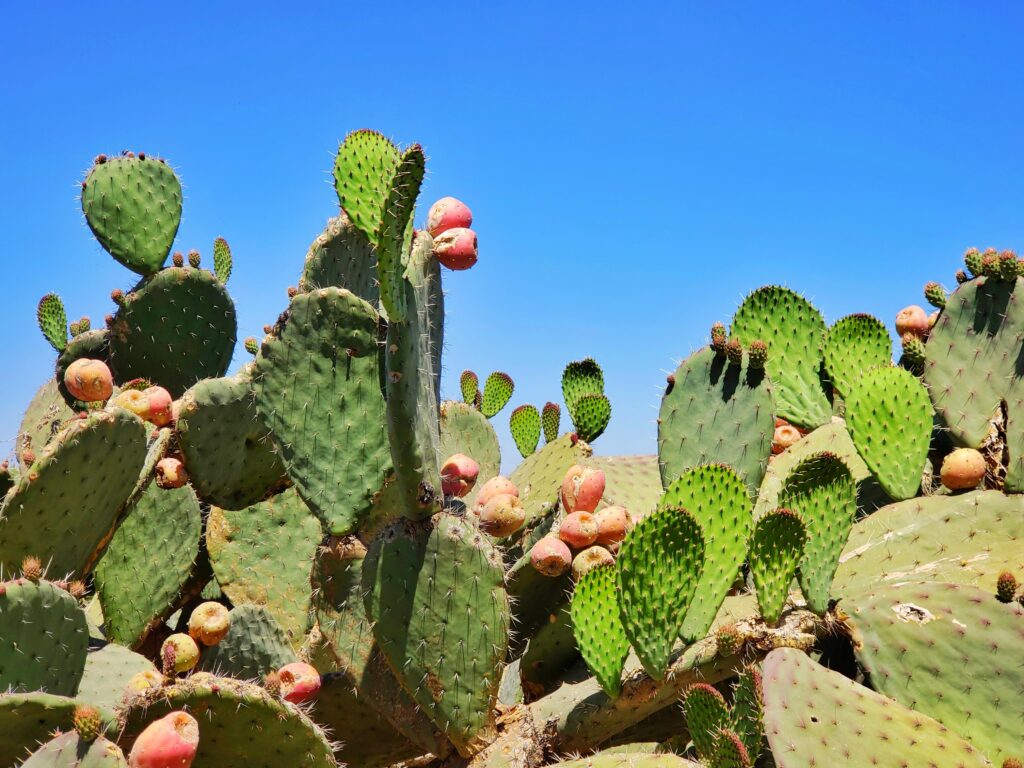 Camu Camu
A rare antioxidant-rich plant found throughout the Amazon rain forests of Peru and Brazil, Camu Camu produces reddish orange-colored berries, which indigenous Amazonian people traditionally used to provide immune system support and reduce inflammation. The fruit tastes tart and is loaded with Vitamin C. It protects your cells from damage caused by free-radicals.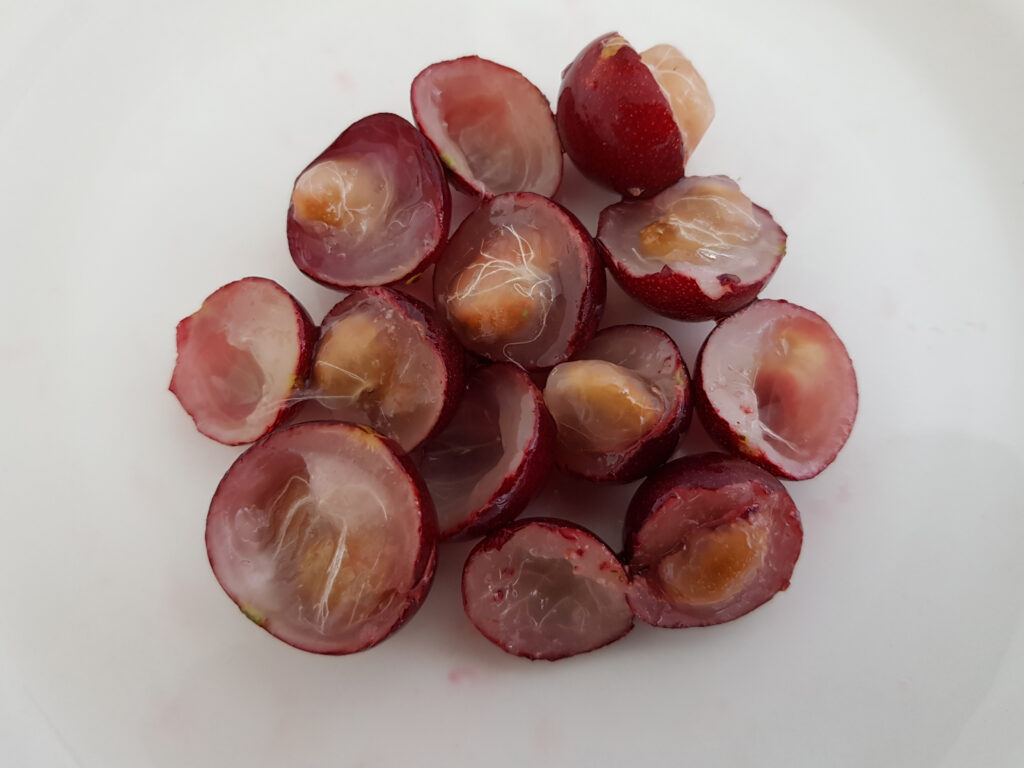 Aji Peruano
Peruvian Chilis in vibrant colors: yellow, red, and green. Aji Amarillo, the yellow kind that turns orange when it matures, belongs to the five domesticated pepper species and grows all over Peru. It tastes sweet, spicy and very mild. Commonly used as a key ingredient in Peruvian cuisine, the chili delivers a fruity and floral taste with nuances of green aromatic notes.
Lulú
Floral sweet passion fruit with granadilla-like smell, its taste delicate and acidic at the same time, white and light yellow with soursop notes. Peruvians cultivate the fruit widely in many areas of the tropics and often use the seeds to make palatable drinks.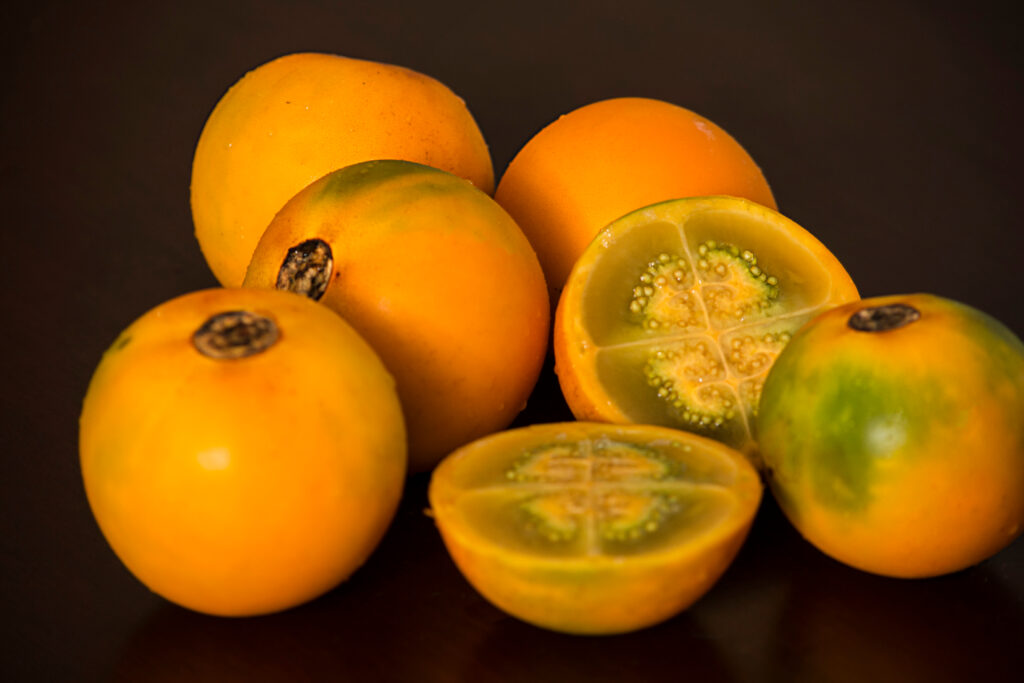 Getting to learn about each ingredient and their unique tastes offers a way to connect with this great Latin country. And once the borders open up again, how about make it a wish list destination for your next trip? What is your favorite local produce of Peru? And how do you plan to enjoy these ingredients? Please share your thoughts with us by commenting below!