The ladies are taking a day out; a group of girlfriends meet at their favorite cafe to indulge and talk about all things fashion, beauty, and gossip. And, of course, they capture and share their experience via Insta. What makes them special: they live in Jakarta, and they wear headscarves—meet the Hijabistas.
These Muslim consumers become stronger and more prevalent than ever, reaching more than 1.7 billion people worldwide. Tech-savvy, global, vocal, and brand conscious, modern Hijabistas know what they want and are interweaving their faith to get it.
Accordingly, young women across the globe have embraced and encouraged the style and beauty of the hijab. This style's significance, traditionally based on faith, means so much more to this group of strong women. The trendy Hijabista, fashion-forward, tech-obsessed, confident, ambitious, creative, and driven, has brought modesty mainstream.
Focus on Indonesia
Among the many Muslim regions, Indonesia sees the highest demand for halal beauty. As the world's largest Muslim majority country, with nearly 225 million, this is driven by the cultural precepts and the Asian obsession with skincare in general. Our selfie-snapping young women, sipping ever-popular avocado coffees, prove well versed in all things cica and sakura, where K-beauty and J-beauty look oh-so-appealing.
My Hijab, My Choice
Today, many see the hijab as an enabler. Wearing a hijab triggers positive emotional benefits like solidifying identity, peace, happiness, and higher self-confidence while also showcasing values and roots. Functionality and fashion prove equally important when wearing a hijab, especially for the Hijabista who wants to express herself uniquely. Dedicated to effecting positive change and accepting no limits as to what they can achieve, the Hijabistas look for brands that do the same. Armed with growing spending power, young Muslim women increasingly use beauty to express their identity and creativity.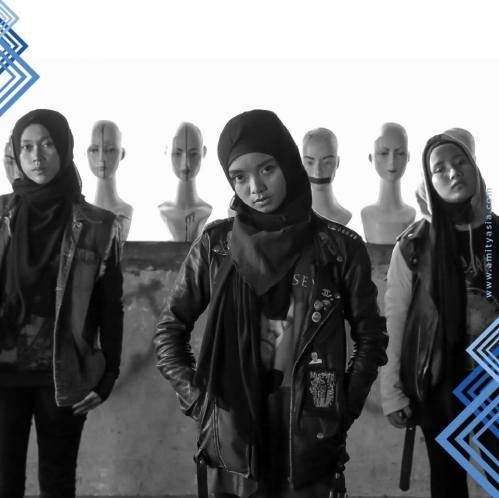 This has made the Hijabista influence become strong. Musicians like Yunalis Binti Mat Zara'ai and Baceprot, the all-girl heavy metal band, break stereotypes on social media and toss away cultural obstacles. Meanwhile, brands like Nike and home-grown designer Dian Pelangi bring modest wear to the runway and creative fashion for this powerful group of women. They actively use social media to reconnect with their heritage and empower young Muslims while challenging the status quo and defining beauty on their terms.
Hijabista Beauty – Purity of Ingredients
Mainly, she focuses on her face—as the only exposed part of the body. She puts a lot of time and effort into her face care routine to achieve the perfect skin. Halal beauty, aka H-beauty, has become a popular movement within Indonesia and worldwide, embracing both tradition and innovation.
H-beauty, is set to grow even more as other Muslim markets embrace its underlying philosophy. Manufacturers focus on ingredients and must undergo a demanding halal certification process. The process guarantees that products forego the use of alcohol or fermented ingredients, animal tests, animal or animal-derived ingredients, such as beeswax, collagen, gelatin, etc. It also requires brands to follow cultural rules around treating employees with respect and engaging in environmentally friendly trade.
Muslim-majority countries fuel the growth of those halal-certified products with new regulations. In 2019, Indonesia passed a law to impose mandatory halal certification on all food, drugs, and cosmetics sold.
Meanwhile, Halal-certified products also have achieved global appeal, as a younger generation takes a more holistic approach to beauty. They opt for chemical-free, sustainable, and ethically sourced options. The global rise of both non-Muslim and Gen M vegans contributes to halal beauty's growing demand.
Jamu, The Traditional Inside Out Health
Traditionally, an Indonesian mother passes down her natural beauty routines to her daughter/s and based on Jamu, a traditional Indonesian medicine system using herbs, seeds, bark, roots, and other parts of the plant. In this lush, tropical nation of more than 17,508 islands, people use natural ingredients as remedies even today because they align with a balanced approach to nutrition, wellbeing, and overall health. Today, Jamu is as popular as ever, finding meaning in more modern lifestyles seeking the best of nature to achieve a healthy balance and a gentle approach to beauty. The Hijabista incorporates the ideas of Jamu, which she artfully blends with new ingredient mixes and new forms of application.
Brands Leading the Way
Consequently, the Hijabista gravitates to brands that speak to her to build her beauty routine. They entail larger brands that are positioned with the right messaging to appeal to a growing base, and smaller, nimbler, and locally on-point, attracting both Muslim and conscientious beauty consumers.
Sensatia Botanicals line targets anti-aging products towards a younger consumer as a method of prevention. The brand creates natural and organic products and has learned to innovate without using chemical processes.
Wardah, one of the key players in Halal beauty, brings inclusivity into marketing and advertising by depicting women both in headscarves and without.

The trendsetting Halal & Vegan Orkid Cosmetics brand from Malaysia appeals to the cool kids and conscious women. The cosmetics are known for the six-free formula, meaning it excludes parabens, mineral oil, phthalates, triclosan, sodium lauryl sulfate, or gluten.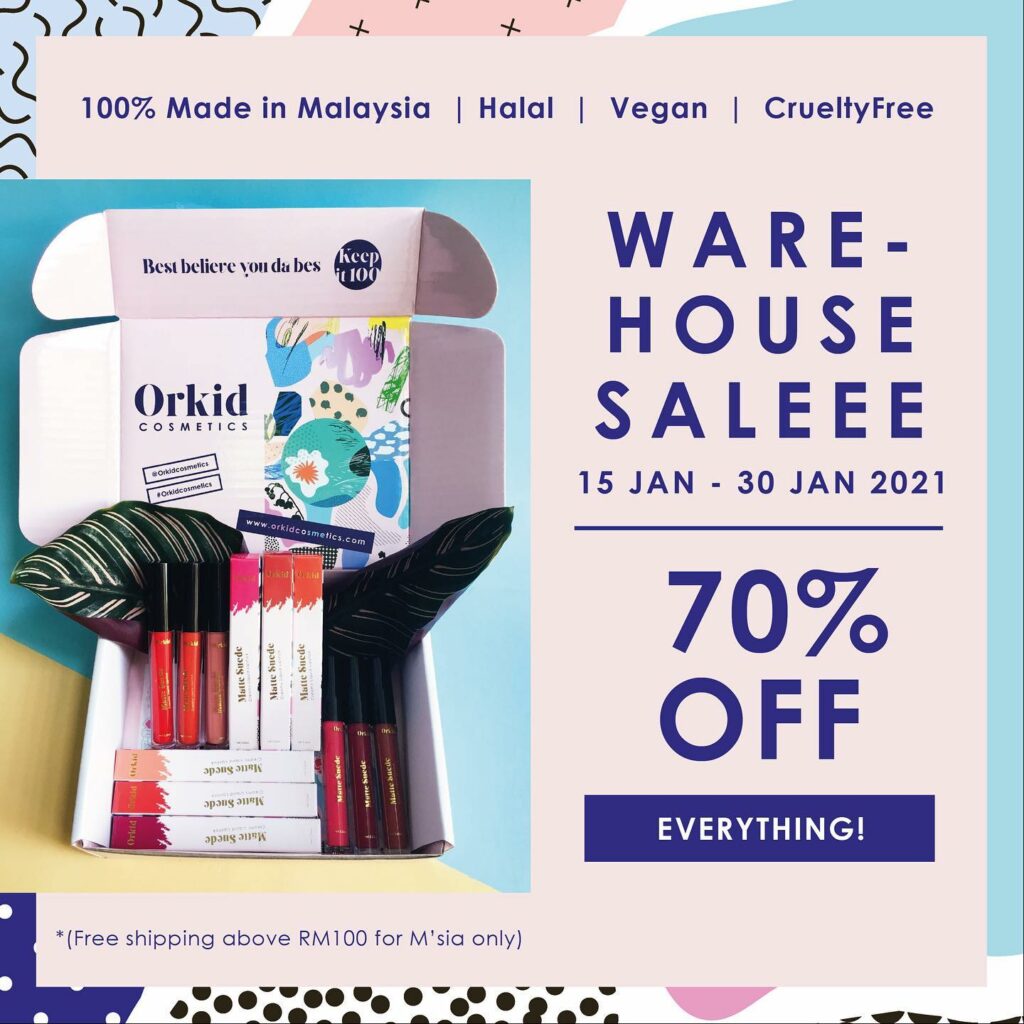 Engaging A Variety of Consumers
Halal beauty enjoys trust, credentials, and does good for both skin, environment, and community.

It presents a substantial opportunity for brands to engage with non-religious consumers through halal classification. It shares similarities with the vegan and ethical beauty markets, where cruelty-free processes possess paramount importance.

What ingredients in halal beauty excite you? Do you have any favorite brands that fall into this category? Comment below.