For You: Bringing TikTok to Real Life
It makes itself known everywhere you go. You might have seen them before – young teens dancing in the street in front of their phones, posing with their friends. What might look strange or confusing to bystanders can get them thousands of views and likes on TikTok. Did you know the most downloaded app of 2020 offers much more than just dancing videos? From beauty to baking to anything you can imagine, TikTok and its trends continue to grow immensely. Westfield Mall in London has now brought the thrills of TikTok to real life. Anyone who feels interested can take classes ranging from creating the best TikTok content to gardening and more, making it possible to experience the app more alive than ever.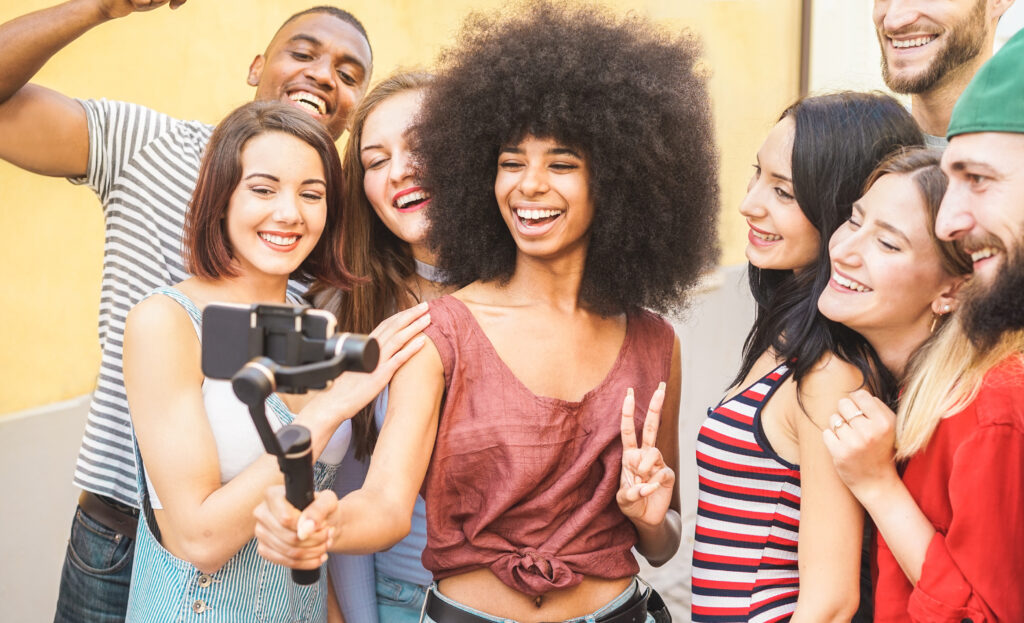 History of TikTok
Before we visit Westfield Mall let's take a look at the history of TikTok.
Initially released as part of the former app Musical.ly in 2014, TikTok evolved into its current popularity circa 2018. TikTok's jumping-off point stems from its great algorithm, finding what users want to see faster than any other app. Additionally to just finding what consumers want, TikTok goes as far as helping them genuinely find what they need due to its savvy tech. During the initial launch of the app, people mainly knew it for its accessible way to let users lip-synch songs or sound bites. Over time, as technology evolved, so did the app's audience. Now, TikTok provides a source for everything from comedy to acting to singing and many more talents. Every user can find some space here to create their own persona on the app. It may seem hardly surprising that over 60 % of TikTok users belong to Gen Z, a generation that is increasingly becoming more popular globally. According to RetailWire, TikTok now works as the most direct marketing path to Gen Z – the generation whose spending power ranks second to that of Millennials at $1.4 trillion.
Increase of Use During Pandemic
TikTok has launched global trends and saw a massive uptick in use (180 % increase in use by consumers aged 15-25 in the U.S.) due to the pandemic. With so many people stuck at home, one began looking for a quick escape from the world's heart-wrenching news. TikTok filled that void for many, providing a space for comedy, silliness and a bit of happiness. One of the most popular characteristics of the app relates to its ability to enable consumers to retain information, tips, or tricks within even just five minutes on the app. The more you scroll, like and follow, the more the app gets to know you. As a result, it can give you precisely what you want to see, along with some welcome surprises.
It comes hardly as a surprise that TikTok has had its issue too. Along with other major social media platforms like Facebook and Twitter, TikTok became allegedly involved in political world affairs and sometimes unwelcome change. Especially during the pandemic, many videos became viral – and sometimes for the wrong reason.
With potential plans to remove TikTok from the U.S. in 2020, the app ended up remaining after making some changes. New rules and regulations further enforce the app's safety for users, like Family Safety Mode and Screen Time Management.
The For You House at Westfield Mall
In Westfield Mall in London, U.K., a fresh TikTok experience is coming full circle. Instead of learning tips, tricks, and more through the app, in-person classes are welcoming interested consumers. The 4,000-square-foot space features highlight clips from the app as well as influencers, such as chef Poppy O'Tole, comedian Ehiz Ufuah, footballer Jeremy Lynch, etc. They even offer classes for parents designed to teach them how to keep their children safe on the app.
The For You House centers around the living room, an area designed to teach classes in video editing, while the dressing room focuses on fashion, beauty, and transformation challenges. It even offers a garden harnessing skills in sports and dance. And finally, it comes with a state-of-the-art kitchen teaching viral recipes.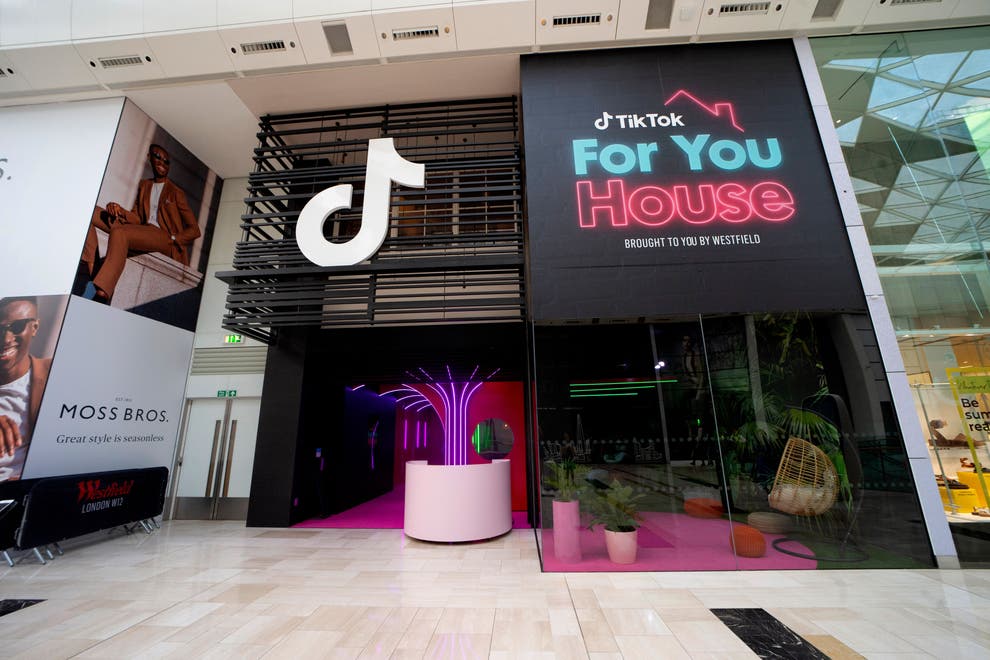 TikTok head of fashion and retail partnerships Holly Harrison says that "the experience of video and retail are becoming increasingly intertwined, and to be able to bring TikTok to life together with Westfield London was a challenge that our team relished."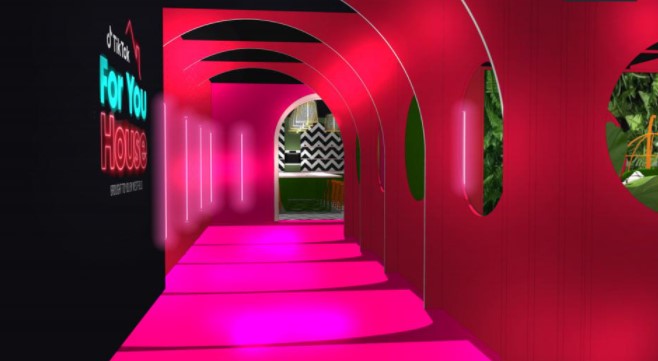 What Comes Next
With TikTok cementing its place as a cultural phenomenon, the app is branching out into unexplored territory with trending results.
For more and more influential TikTokers, actualizing dreams is becoming a reality. Case in point: The rise of Emma Rogue. Rogue's claim to fame on the app happened through her innate ability to thrift, revamp, and showcase incredible finds on her profile. As a result of her creativity and growing following, Rogue found the opportunity to open up her vintage store on Stanton Street in Manhattan's Lower East Side. The street already dubbed TikTok Block will undoubtedly expand into exciting endeavors with new TikTok influence in the future.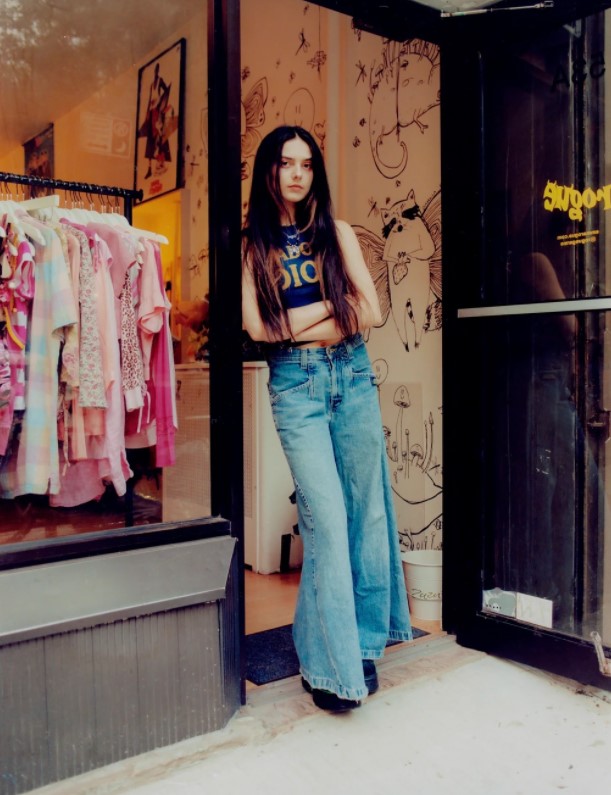 With most users experiencing TikTok through their phones, real-life experiences will merge the best assets of the online platform with tangible, in-person sessions. And the For You House at Westfield Mall is leading the way, which brings together community and creativity.
We find it safe to say that TikTok spreads everywhere, and its influence grows more daily. Within this app, many young people find trends, products, tactics, and ways of life in short, digestible videos. TikTok truly breaches the gap between producers and consumers, doing away with gatekeeping information.
What do you think comes next in this ever-evolving app landscape? Share your thoughts in the comments!