Aquaphile: summer's calming must-have color trend
Move over Barbie Pink and #Barbiecore. A hip and calming color trend makes us feel blue. French forecasting firm NellyRodi cites "peace" as the season's overall theme. Their Spring-Summer book "fresh respiration" features blues strongly inspired by the ocean and air. Using colors directly derived from nature form vital elements of the theme. The Extra-Muros and Lightlab stories offer aquas and turquoise, taking cues from lagoons, biophilia, and lab-developed variations. Care to learn more? Read on!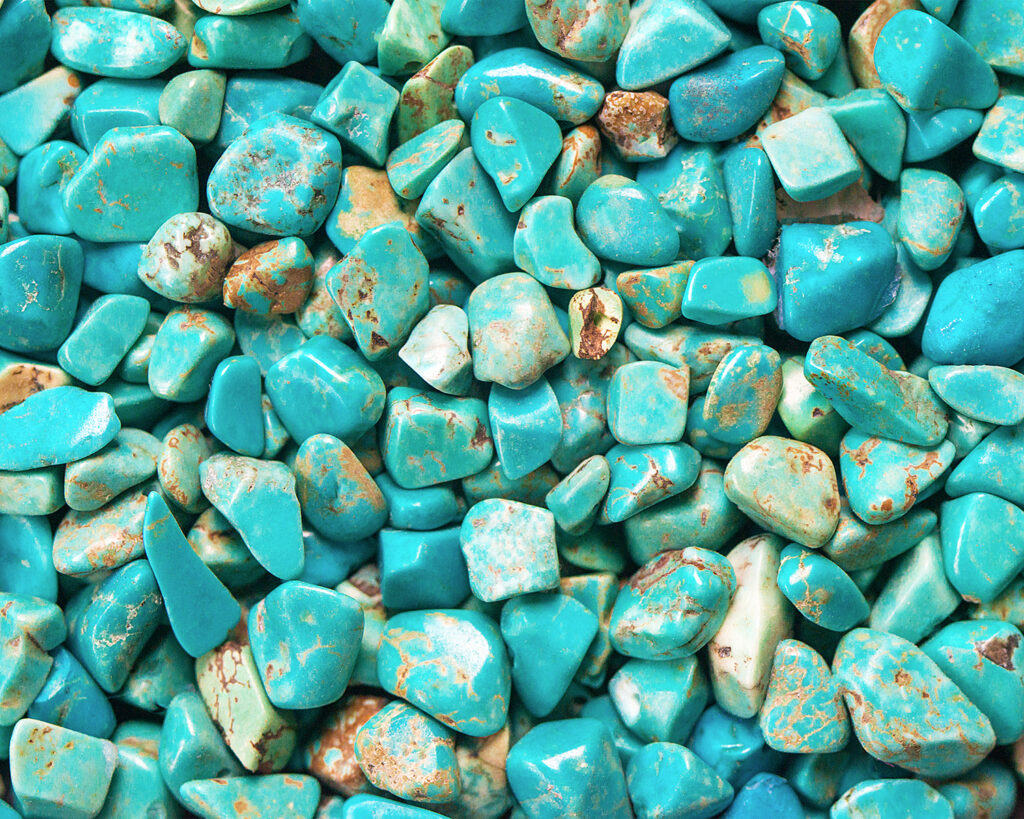 Mermaidcore aesthetic
Edited a global analytics leader, reported that pre-release of The Little Mermaid, TikTok witnessed over 357M views for high Pinterest searches and Mermaidcore. Along with watery-inspired blues and details, #mermaidhair, cosmetics, and application techniques have been uptrending. A viral TikTok video of a "mermaid" supposedly washing up on a beach in South Africa fueled the phenomenon. More recently, a haunting mummified "mermaid" got discovered in Japan!
Water inspires aqua fantasies
If you search Tagwalk "The Fashion Search Engine " with the keyword "Mermaid," 852 results appear. Many of them are featuring shades of aqua and turquoise. In the firm's report, Womenswear Spring/Summer 2023 Key Facts & Data, called "water" a "micro-trend." They noted a +37% of oceanic looks vs. Spring/Summer 2022. Botter's collection made it all about water and underwater. Cécilie Banhsen's called their collection "We Are Water," with a set featuring glasses of water. Vaillant called its first runway show "Aqua Love, " featuring looks with water prints. Bluemarine features a mermaid look on the Spring/Summer 2023 collection website, and their advertising campaign explores the "underwater universe." Models posing in blue-hued fashions pose on furniture while a mermaid swims in a tank behind them.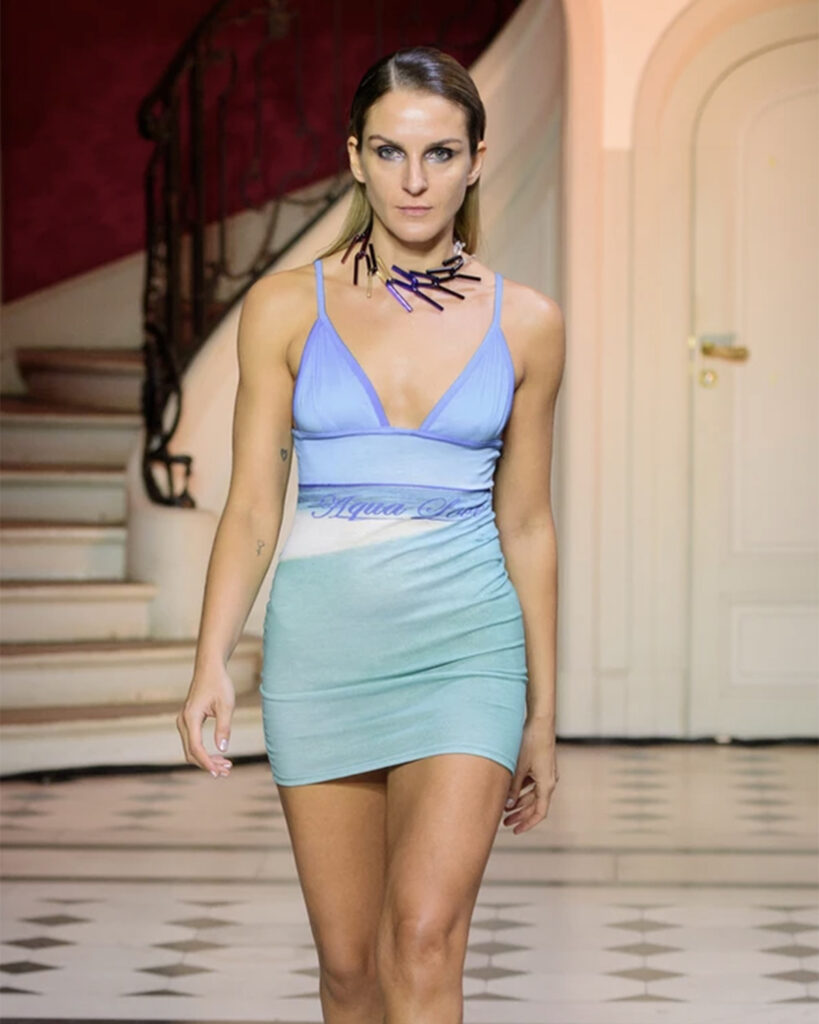 Pool and beach perfect
Miami Swim Week kicked off the summer in early June. It showcased some of the biggest emerging swim trends ahead of the beach season. Brands like Luli Fama and Sigal played into shades reminiscent of the ocean with cerulean blue, teal, and aqua. The perfect pool or beachside palette? Colors pulled from the sea themselves. According to Harper's Bazaar started to cover the trend in 2022. They noted resort collections drenched in shades like "sea glass" and "ocean." They predicted the decline of hot pink and quoted Bloomingdale's fashion director, Arielle Siboni, saying, "Sunset colors have been really popular, but people have had enough of that – now they're migrating toward blues again." Siboni said she's anticipating a wave of aquas, ceruleans, and cobalts for upcoming resort season.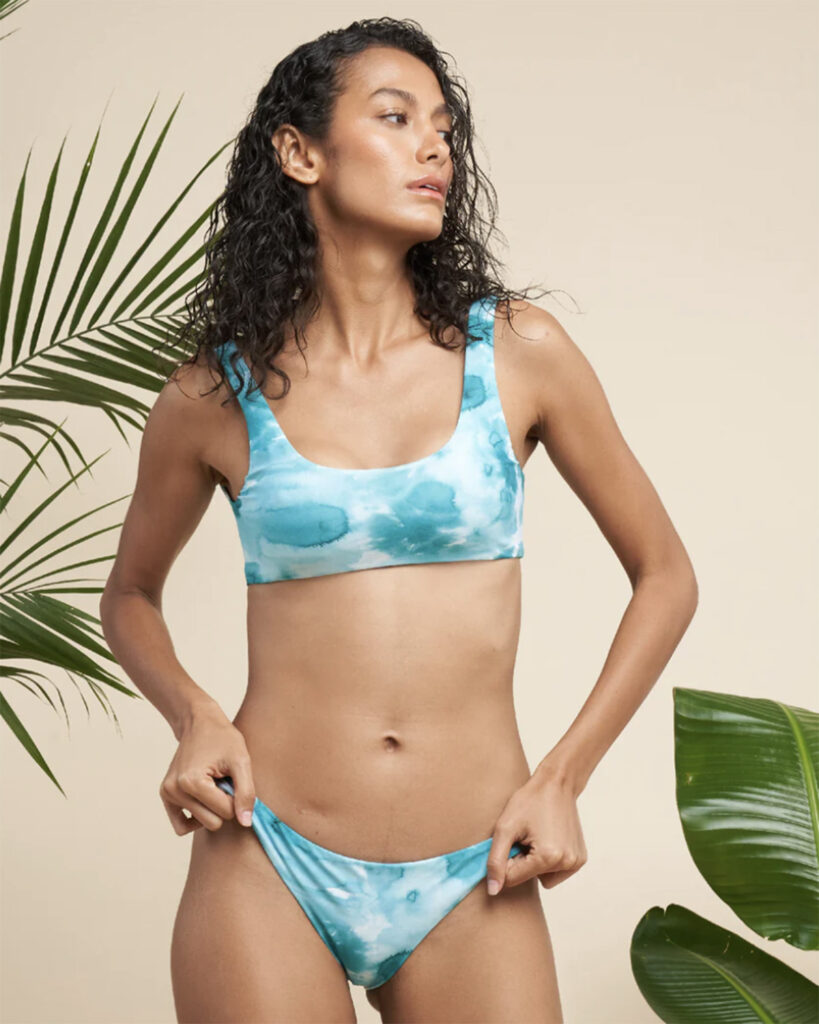 Trending ahead
How prolific, as the recent Louis Vuitton Resort 2024 Isola Bella Collection continues fashion's current obsession with mermaid-core. They showed it on Isola Bella, a tiny private island in Lake Maggiore. This marks the first time the French house has exhibited in Italy. Designer Nicolas Ghesquière took inspiration from mythical underwater fantasies, lending an ethereal feel. To the press, he explained, "We started with the idea that the girls were coming from the water, like mermaids of the lake, and they're transforming to something else." Scuba fin collars, water droplet details, and mermaid scale-like sequins underscored a fantastical collection. Frilled gowns (one particularly memorable version in aqua) closed the show, conjuring mermaids finding their legs. "By the end, the mermaid becomes a flower." WGSN x Coloro recently named Aquatic Awe for 2025 "a transformative turquoise that celebrates the strange and wondrous aspects of nature. It also comes with a synthetic quality that connects with digital themes." The color aligns with wellness and a growing focus on bio-synthetic and lab-grown materials. The Coloro partnership highlights "bioluminescent sea life, fragile ocean ecosystems, and immersive virtual spaces."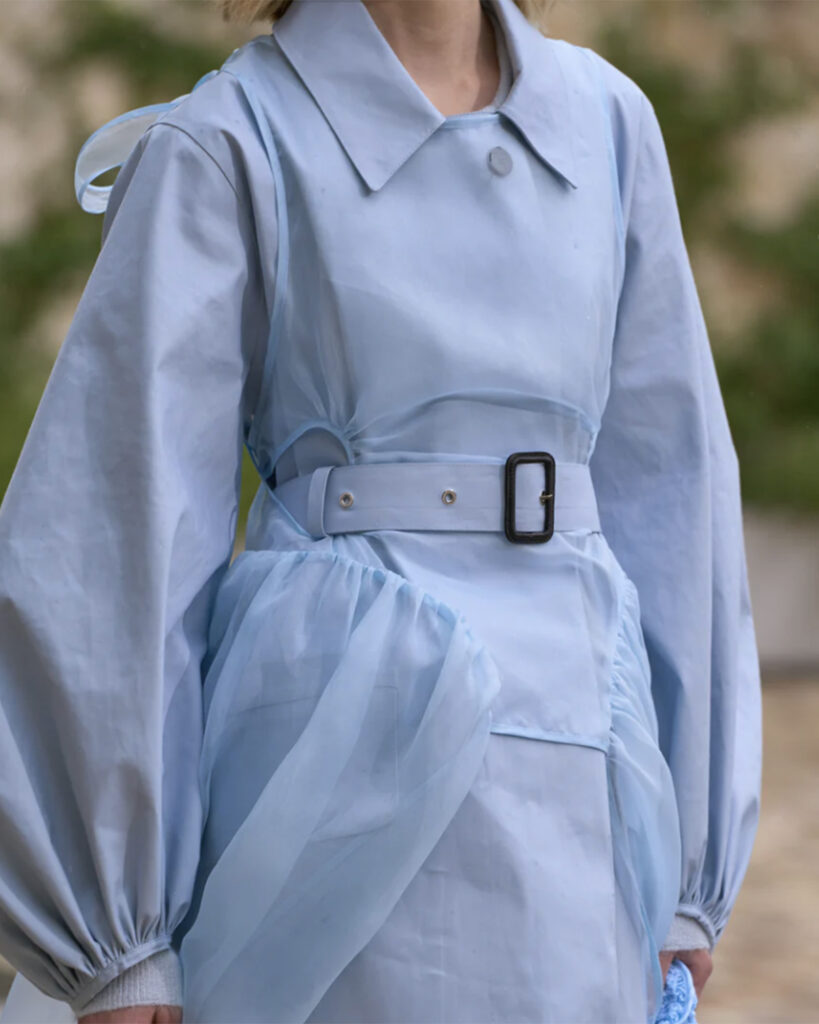 Watch for aqua and watery-inspired colors to continue to trend for this summer and beyond. Let us know how you intend to make it like a mermaid and add some relaxing blues to your wardrobe in the warmer months ahead!