Make room at the table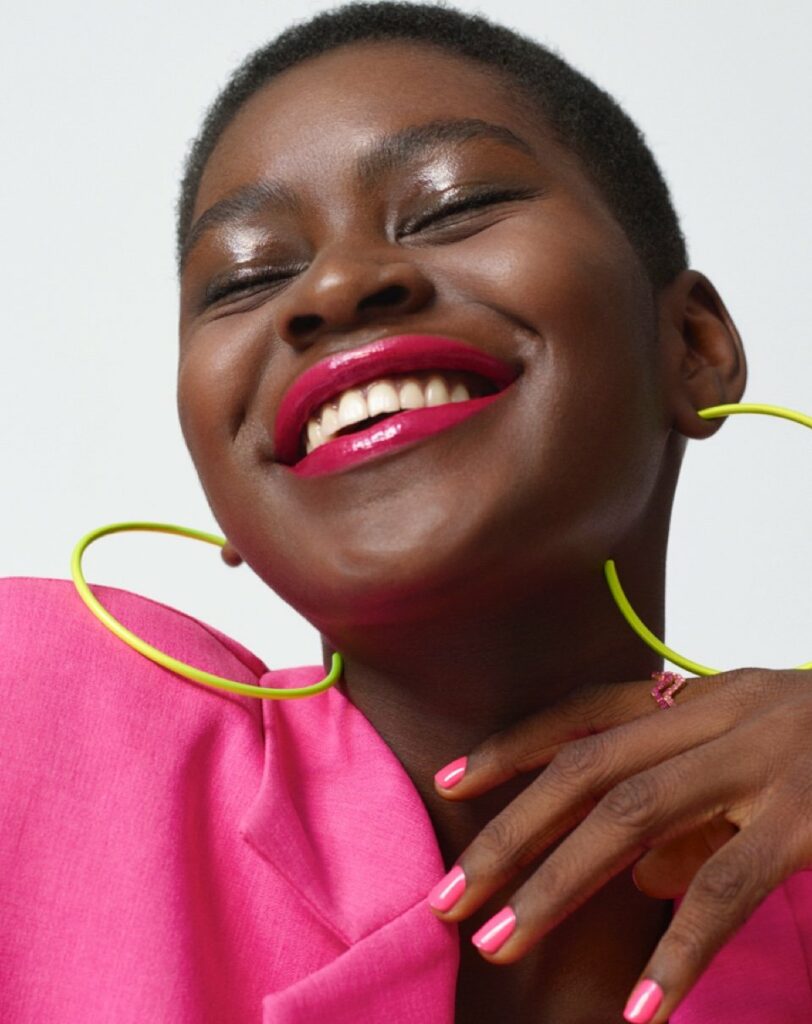 African beauty has pulled up a seat. Home to the youngest population globally, Africa holds the hot spot for young, educated metropolitan individuals. A region in perpetual movement, it showcases a kaleidoscope of ethnicities and cultures that add to the brilliance of the area and lend bring inspiration to the rest of the world. In the past few years, we've witnessed an emerging powerhouse, a rising middle class, a young, dynamic and entrepreneurial population with an identity and pride that goes hand-in-hand with self-expression and beauty. And as Africa's large and growing middle class evolves, an exciting generation emerges that is flexing its buying power, willing and able to invest in health and beauty.
As a continent, Africa unites and provides the foundation for hundreds of ethnic groups, each one generally with its own language and culture. The large and leading markets of Kenya, Nigeria, and South Africa are the major hubs driving dynamic growth in East, West, and Southern Africa. Home to various religions spanning across multiple countries—Muslim, Christian, and ancient ancestral beliefs shape the identity of the people who live here. Altogether, these elements create a fantastic mosaic of philosophies, customs, and styles that factor into multilayered beauty habits. Here we look at three different outlooks that are shaping beauty in today's Africa.
Made in Africa, Naturally
Rooted in pride for their customs and abundant nature, African women are known for experimenting and coming up with fantastic beauty concoctions. For generations, they have added powerful, natural ingredients to their beauty regimens to showcase gorgeous, healthy skin and hair. Many women prepare their products at home, especially since most believe the best solutions are made from natural and organic ingredients that are grown sustainably and promote African economies.
Most favorites come straight from the kitchen. Applying avocado blends, for example, belongs to the top ways to hydrate and protect hair. Almonds, jojoba, olive oil, and aloe vera provide emollients for deep hydration. Castor oil helps reduce acne, lightens scars, and prevents hair loss. Without a doubt, we can call the shea nut the queen of African ingredients,, which is made into the renowned butter bearing its name. Considered sacred in many African tribal cultures, these respect and revere the shea tree some tribes only allow women to touch the trees or fruit; men beware! The trees can live for over 300 years and start producing nuts just after around 50 years.
And when women do choose to purchase beauty products, they look for the same tried and genuine ingredients. Some of the most popular skin care lines preferred by African women come directly from the Sub-Saharan region. Cutting-edge line Africology blends pure, natural elements to combat the toxins we regularly face. Africology facial moisturizer with SPF 15directly addresses skin damage from daily exposure to blue light and Wi-Fi frequencies. Another local favorite, Ghanaian company Kaeme, produces shea butter cream, liquid black soap, and soy candles—all handcrafted using essential oils and ingredients.
Girl Power, African Style
African women welcome a new form of feminism that goes beyond traditional roles. We're talking about a celebration of self-confidence and glamour—a manifestation of owning one's Black beauty that embraces origins and looks resolutely towards a bright future. Consequently, women want products that take their genetic heritage into account. Because of that, we experience an emergence of beauty products specifically adapted to the modern African woman. Increasingly, women say they are proud of their hair and leave chemical relaxers behind in exchange for healthy natural hair for an authentic expression of their beauty and personality.
From Africa, With Love
Perhaps the most avant-garde new expressions of African beauty get spearheaded by the younger generation who want novelty and fun, even in everyday products. They look for created specifically for their age, especially products that leave an impression. Influenced by contemporary beauty trends, fashion, and culture, and keeping an eye on what happens outside of their region—many African youth remix a fresh new look by creatively blending and innovating styles and ideas. They feel free to be consume multidimensional and not limited to one blending various ideas. Beauty abounds in combinations of local and global ingredients and traditional and digital creations.
Truly a kaleidoscope, African beauty can look at a bright future ahead. Are you a fan of the latest African styles and products? What are your go-to natural ingredients? Tell us about it in the comments.