Beauty and Its Expressions
Beauty is more diverse than ever. The more we travel, the more we understand that inspiration can be found on every continent, in every region and within every culture. Our fragrance team scours the world of beauty to uncover trends that are taking hold across the globe. In doing so, we've embarked on several voyages of discovery, to engage with the sights, scents and feels of beauty near and far. Our purpose is to learn what drives trends and what makes certain markets highly visible and appealing, while trying out some local beauty secrets along the way.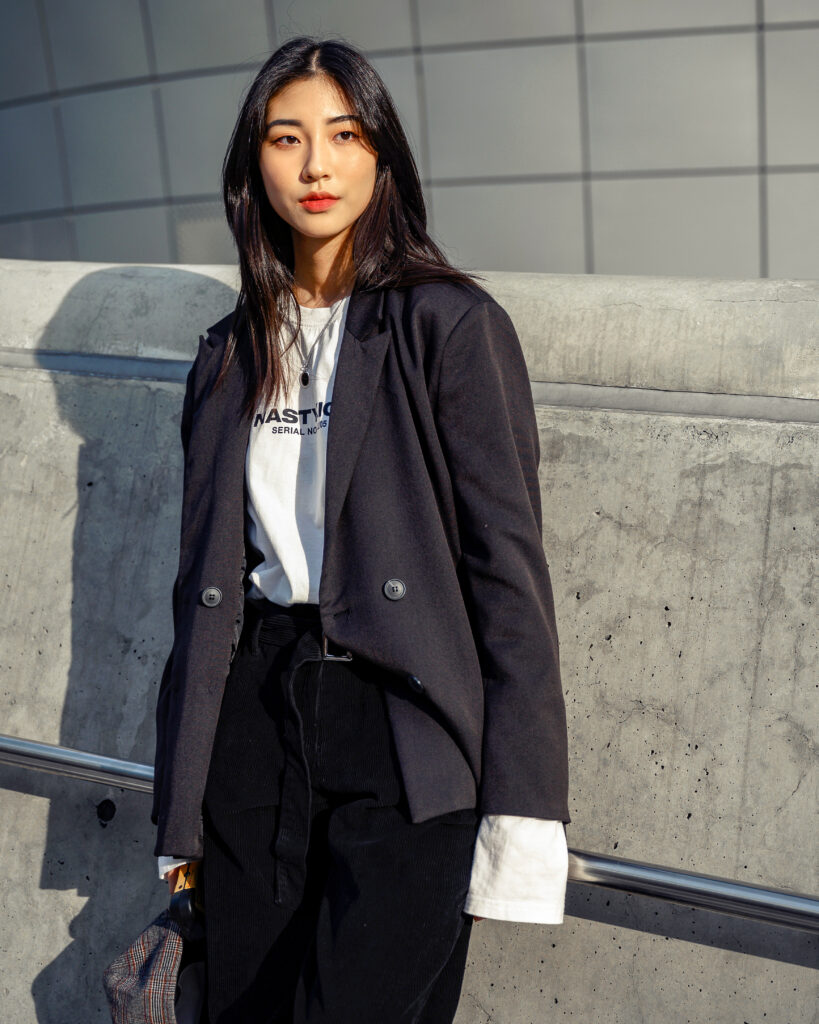 K-Beauty, All Grown Up and Here To Stay
South Korea is one of our favorite places to explore. We'd like to share with you some great brands we experienced first-hand on our last (pre-Covid) visit to Seoul's quiet, trendy Garosu-gil neighborhood.
For more than a decade, Korean culture has captured the hearts of young gen-z'ers. We've all heard of K-Beauty, part of the unstoppable K-wave that also includes K-Pop and K-Drama. For years, teens have turned to brands such as Too Cool for School, Tony Moly and Etude House which have offered relentless new launches, gimmicky names and fun textures. These products have promised young people clear complexions as pretty as their teen idols' skin. But if K-Beauty only conjures up images of cute cartoon packaging or bright neon colors (like K-pop band hair), you can think again.
At the same time, South Korea has also produced more serious brands that have long focused on innovation to achieve ideal beauty, Korean style. Some of these brands have exploded in popularity across the world by achieving the right mix of results paired with enjoyment. Take for example Laneige Water Sleeping Pack and IOPE Air Cushion. Even Innisfree with its sustainable ingredients from Jeju Island and upcycled packaging plays to the crowds with no fewer than 5 outlets in Seoul's Myeongdong pedestrian shopping district, ground zero for K-Beauty retail.
Today's Korean Beauty
A large portion of today's product lines may still be fun and fast, but they're also increasingly serious and effective. New brands have introduced the idea of true beauty, beauty that can't be rushed. This type of beauty is not just on the surface of the skin; it's inside and out. The result is a uniquely Korean vision of beauty, rooted in centuries-old rituals and respect for ingredients. What is also ancestral is the Korean obsession with beauty. This is not a new phenomenon; it is anchored in deep-seated cultural and social values. Combined, these attitudes naturally give rise to a beauty industry that is at the forefront of innovation. With increasing attention paid to safety and healthy results, K-Beauty has grown up to become a sophisticated, serious, cultural phenomenon that is here to stay.
Now, the newest K-wave echoes global as well as local Korean interest in focusing on beauty routines that accomplish clean, naturally healthy-looking skin. Gone are the 10-step spa-like routines to achieve "glass skin" perfect beauty, enter simplification of the whole process and the elevation of natural beauty. Products are formulated to multi-task and are branded as "skip-care." Brands are exceptionally innovative and shown off as art in some of the most inspiring shops we've ever seen.
Where to Go?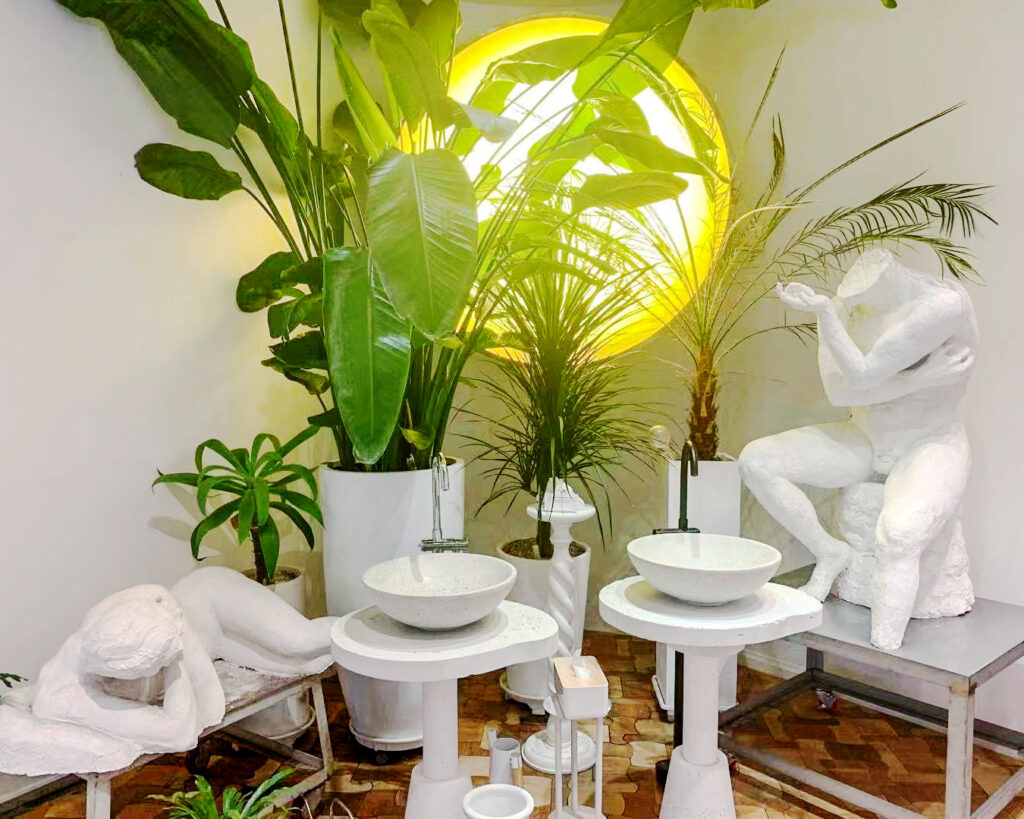 Shopping for K-Beauty products is part of the overall beauty experience. While we love the migraine-inducing frenzy of Myeongdong and the Hongdae University areas, for a truly eye-opening experience, we can't get enough of Garosu-gil. This beauty and fashion spot is where the locals go. It's much more quiet, refined, sophisticated and is home to some of the more unique brands. Here you can stroll at a more leisurely pace, and take in all the shops and cafes without having to claw your way in.
Brands to Look Out For:
Walking into Tamburins, you could mistake it for an art gallery. The two-level store is uncluttered, and allows you space to wander around, try cosmetics and enjoy the art at your own pace. Looking around the store, it's obvious that every detail is carefully thought out. From the individual art pieces placed throughout to the overall esthetic blending minimalism and planned clutter, this store allows you to see true beauty in its purest form. The models chosen present a refreshing change to the mainstream esthetic, and even its signature line is infused with poetry: Dance Enhance.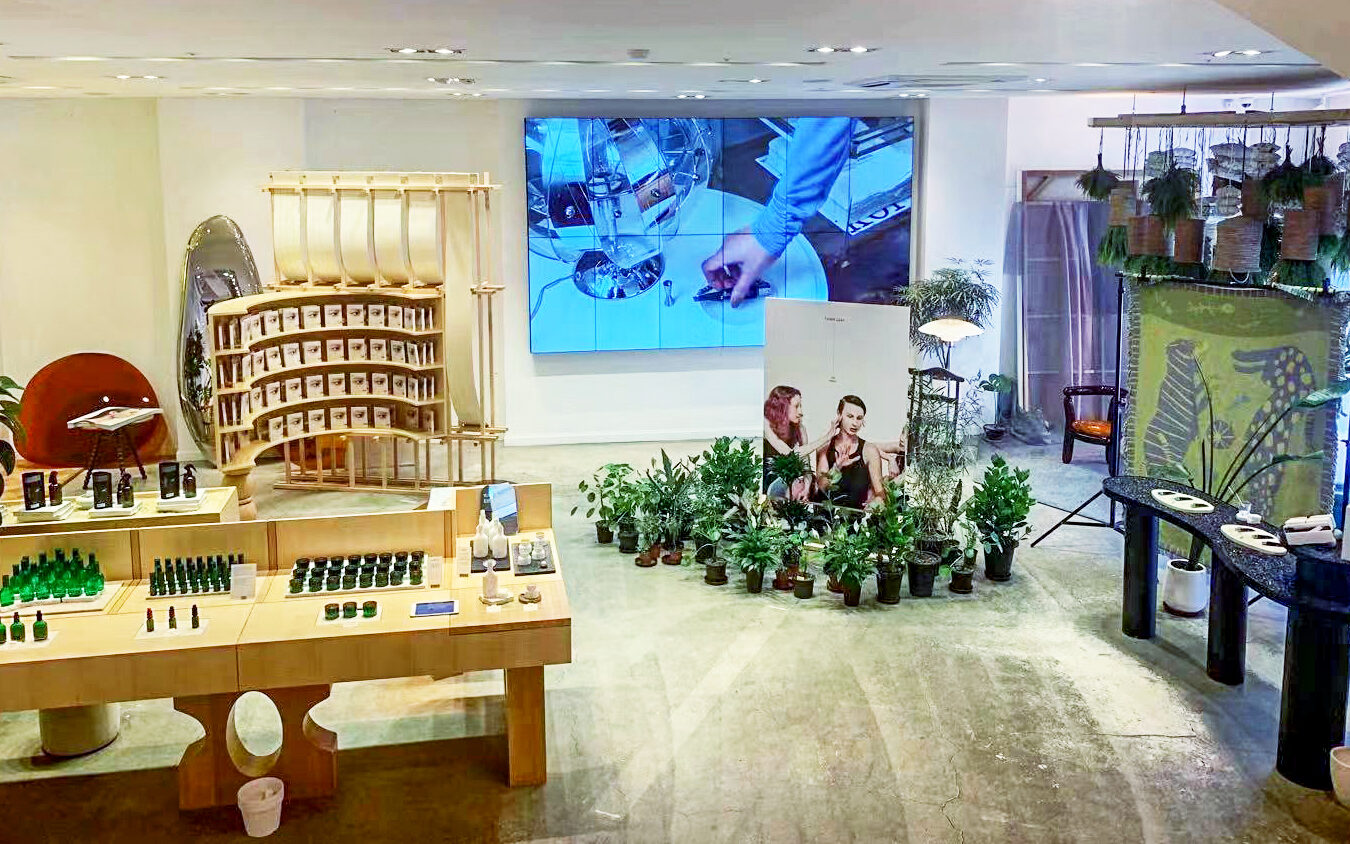 It's been interesting seeing the brand develop. On our first visit, Dance Enhance – infused with macadamia seed oil, lavender, oregano and rosemary – was Tamburins' one and only range. Since then, the shop has added a full line of hand creams, as well as room sprays, each featuring high-quality essential oils.
The newest star product is the Tiger Leaf Serum. Tiger leaf – which is also known as Centella Asiatica or Pennywort – is the plant behind the "Cica" craze, promising repair and care. Tiger Leaf Serum is presented in striking green glass bottles that contrast the white or black packaging of all the other products, echoing the abundance of green plants throughout the shop. The store is a masterpiece; and when you learn that Tamburins is the brainchild of the Gentle Monster eyeglass concept stores dotted around the world in places like New York, London and Singapore, it all starts to make sense.
The Huxley store is tucked away on the second floor of an unassuming building. It takes the form of a soothing oasis in the desert and features Sahara prickly pear as its hero ingredient.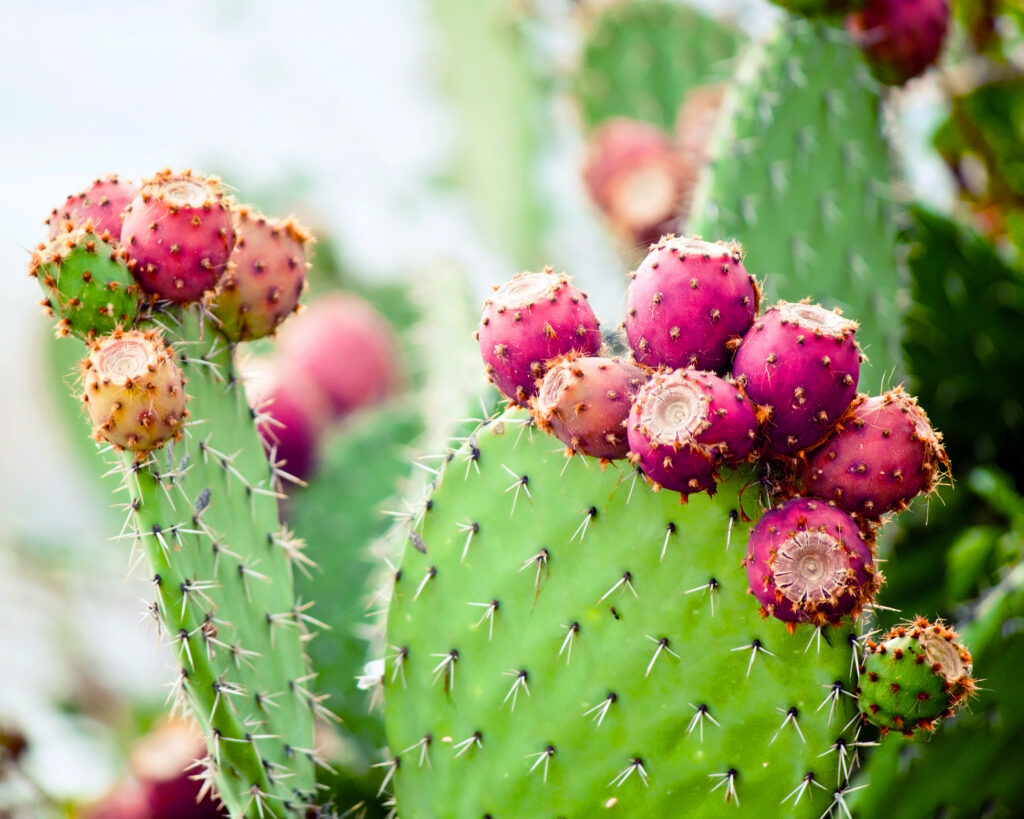 As with any self-respecting Korean cosmetics brand, Huxley offers sheet masks. Theirs, however, is presented in a cardboard outer box, containing an unadorned transparent pouch containing 2 chambers with different formulas, cleverly designed for easy mixing just before use.
These innovative masks, along with other products are presented nestled in sand, atop large blocks of stone throughout the store. The whole atmosphere is muted, softly lit and swathed in the natural color of sand. Named for author Aldous Huxley, this store stands out by creating a decidedly un-Korean theme, daring to be unique. Huxley products tap into tradition, albeit not local tradition, as they quietly aim to make a difference "among the flood of irrelevant cosmetic information."
Whether visiting Huxley, Tamburins, or any of the other beauty stores in Garosu-gil, you can spend as long as you want, try as much as you want, and talk to the staff as little as you want. You are there, in the moment, transported and serene.
Craving Meaning and Depth
Today, as Korean consumers are reprioritizing and looking for ways blend skin care and self-care, users seek brands whose products match their values and offer holistic, therapeutic solutions. To keep up, K-Beauty is showing off its most powerful skills: adaptation, innovation, transformation and therefore surprising and delighting those seeking their true beauty. Because, let's face it, Koreans are still obsessed with beauty.
After our trip to South Korea, we're more confident than ever that K-Beauty has cemented its place in global beauty. What have your experiences been? Have you tried some of these products? What are your favorites?